Silk in "Let's Sleep On It" from Sleepy Superheroines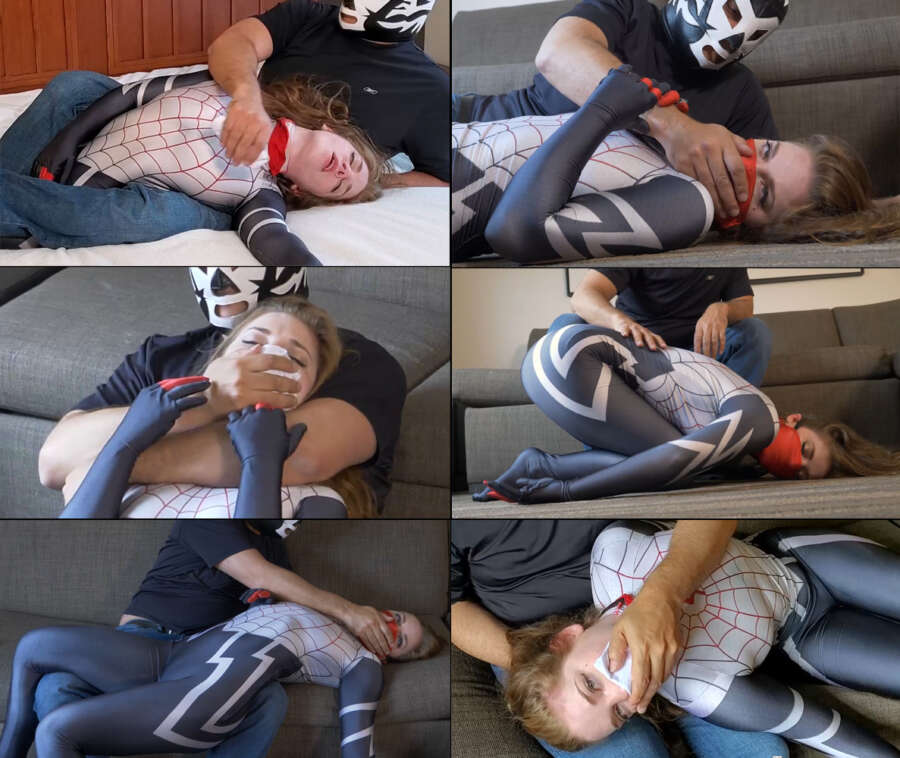 Silk thinks she's being very stealthy but Trickster quickly tricks and captures her using sleeping gas. He then uses a number of sleepy tricks to render Silk unconscious including chloroform, injections, sleeping gas, and the very popular chloroform pillow. This being a Silk video, it wouldn't be complete without a scene featuring the Hypno flute where Silk dances in a trance. Can Silk escape Trickster's clutches? Find out in the latest release from Sleepy Superheroines.
Video contains multiple chloroform KOs, multiple electric KOs, multiple injection KOs, flute hypnosis, multiple sleeping gas KOs, chloroform pillow KO, unmasking, butt spankings, limp play, cradle carry, and over-the-shoulder carries.
Available Now/Watch Trailer: https://sleepysuperheroines.com/silk-lets-sleep-on-it/