"Silk in Sleepy Charity" from Sleepy Superheroines
Trickster wins a charity date with Silk (from money made by auctioning off a superheroine he recently caught). Once Silk arrives, he tells her he wants to role-play as the "Sleeper". The fiend then tries to use chloroform on Silk to knock her out. Silk realizes it's the real thing and quickly stops him. "Sleeper" says he paid a lot of money for this date and it is for benefiting a charity. Silk agrees reluctantly due to the fact that this is all for charity and so begin a long line of KOs for our heroine. Oh, the things superheroines do for charity!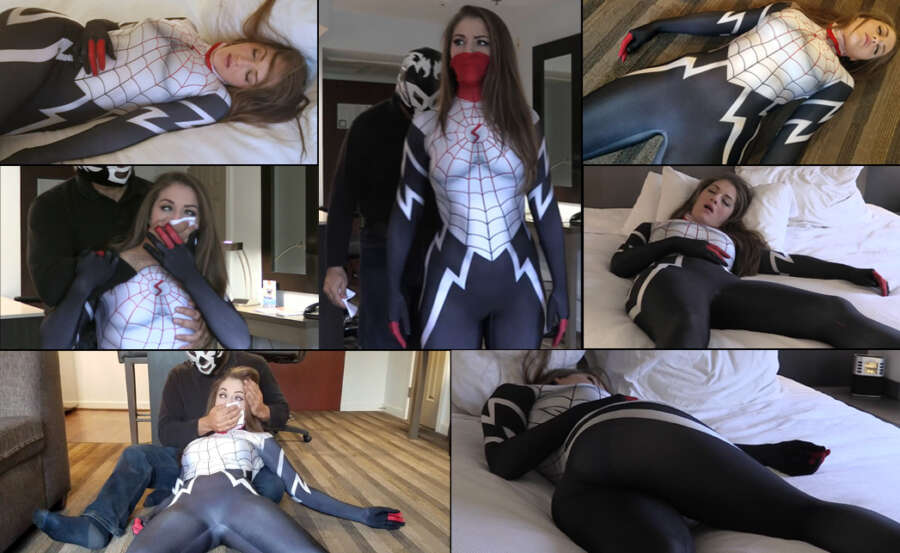 Video contains multiple chloroform KOs, butt spankings, limp play, POV shots, and an over the shoulder carry.
Available Now/Watch Trailer: https://sleepysuperheroines.com/silk-sleepy-charity/