"Skullion: Monsters" from Lucia Films + Custom Videos
Now available from Lucia Films! A Lucia Films Original, Skullion: Monsters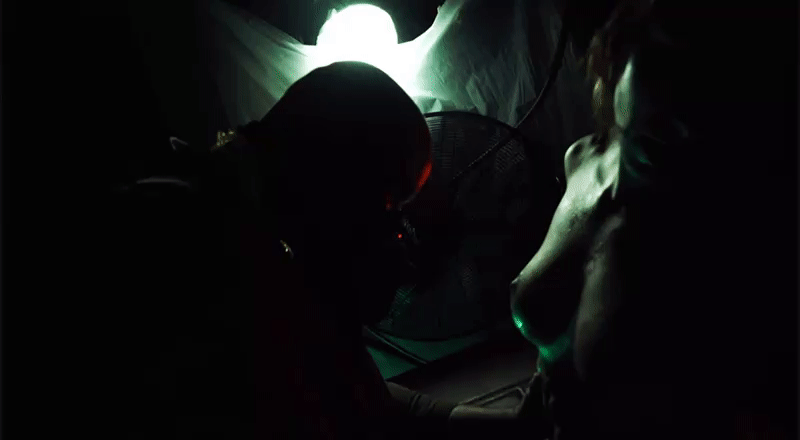 I often hear people say they want to see something new or different. Well. Here you go! A Superheroine love story with tentacle monsters. Or is it a tragedy? You decide!
Time to get weird: Fantastigirl isn't the strongest Heroine around, but it is well known that she might be the kindest. Renown for her generosity and pure heart, it is no wonder that when an estranged escapee of the dreaded Dr. Skullion saves her life from a wayward thug, she is quick to take care of the tentacled monstrosity. What she first thinks is a roving monster proves to be far more. This bond may prove to be her downfall as Dr. Skullion reappears to take back his pet, setting his evil goggled eyes on Fantastigirl in the process. Using a control device to regain command of his creature, Fantastigirl is in her own words… "…Out of her league…"
---
Customs Shooting Update!
Foremost, everyone at Lucia Films would like to give a ridiculously heartfelt thanks to everyone who reached out to us with custom ideas and questions. We are trying to keep in contact with everyone and follow up on all of the questions and requests that we can, but I will be the first to admit we are a bit overwhelmed! As such, if you are still waiting on a reply we urge to you reach out to us again, we never mind a reminder or update, and again thank you for your patience while we refine our process for this.
The coming month of August will see us shooting with the incredibly gorgeous and talented Darcie Dolce! As well as the beautiful newcomer Lilly Hawke. Anyone desiring customs with either are welcome to reach out to us, with priority going to those who are already in negotiations with us for shoots.

Visit Lucia Films' Web Site
Check out more videos from Lucia Films at SHG-Media
Read more posts about Lucia Films