"Sleep Sweet, My Darling" from Sleepy Superheroines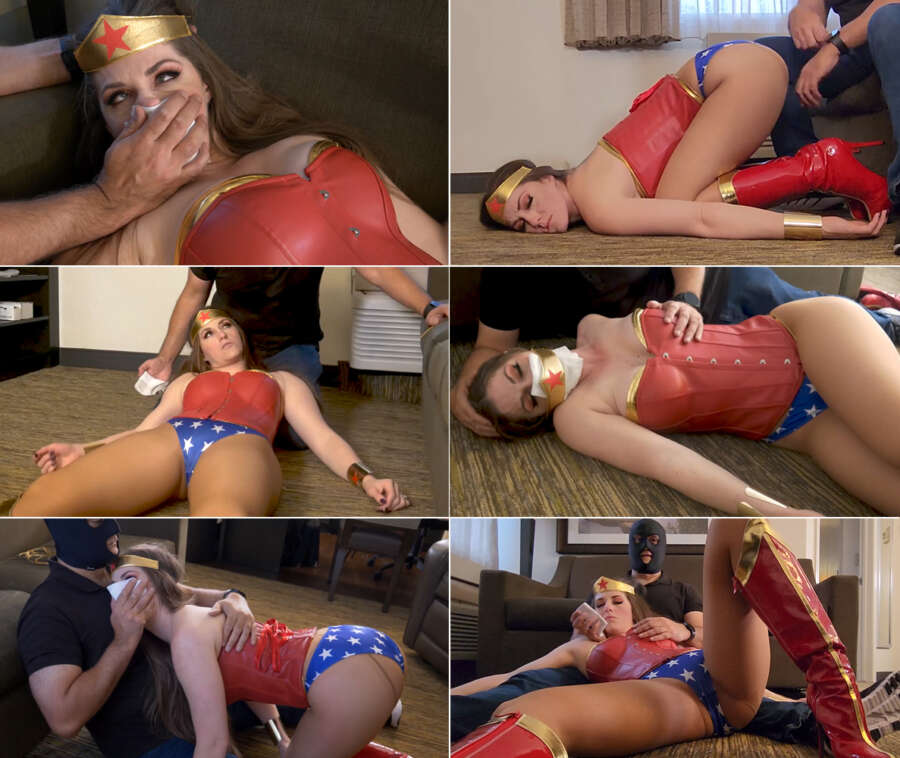 Fan favorite Terra Mizu makes her debut as Wonder Woman! Wonder Woman means business as she crashes Trickster's lair, but the fiend is prepared and gives her a jolt of electricity and turns the table by using her lasso against her. Wonder Woman is knocked out a number of times but manages to get the upper hand on the fiend only to be tricked again by bullets laced with sleeping gas. Can Wonder Woman defeat the Trickster? Find out in the latest release from Sleepy Superheroines.
This video features a male/female fighting, multiple chloroform KOs, electro KO, blackjack KO, sleeping gas KO, sleeperhold KO, over-the-shoulder carry, butt spankings, and limp play.
Available Now/Watch Trailer: https://sleepysuperheroines.com/terra-mizu-as-wonder-woman/