"Slumber Party" from Sleepy Superheroines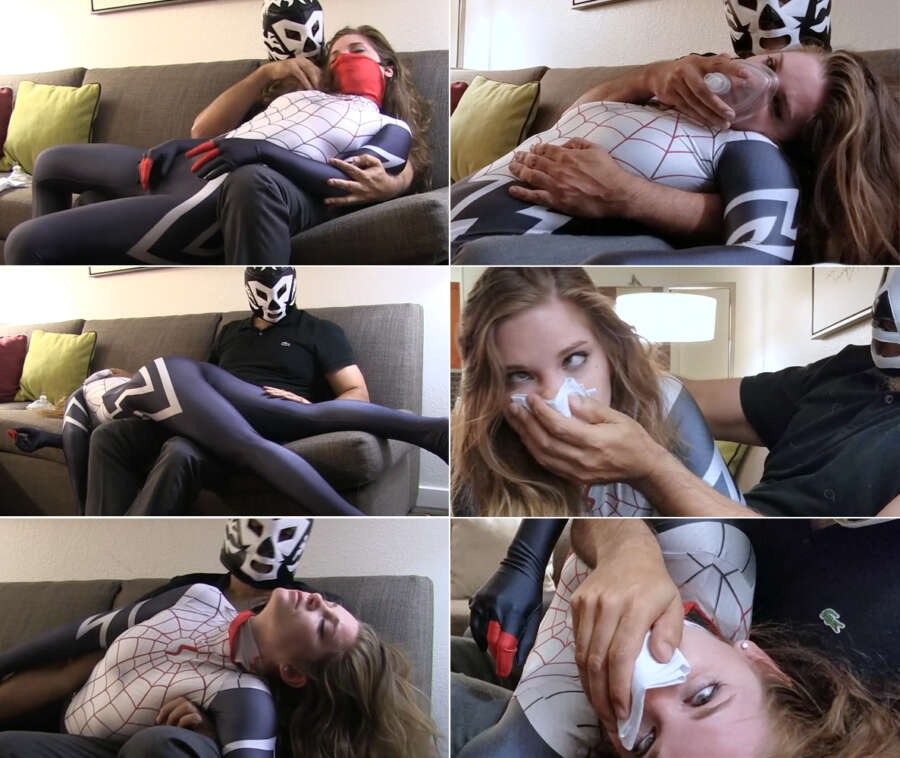 Silk is snooping around for a USB device in Trickster's lair and thinks he's sleeping. She should know better as he quickly overpowers her with a sleep gas and then applies the coup-de-grass with chloroform. What follows are a bevy of knockouts for poor Silk which include electric shock, more chloro, and more sleeping gas. Can Silk escape Trickster's clutches? Find out in this new release from Sleepy Superheroines starring fan favorite Misty Lovelace.
This video contains male/female fighting, multiple chloroform KOs, sleeping gas KOs, anesthetic mask KOs, electric KOs, over-the-shoulder carries, cradle carry, limp play, POV shots, and butt spankings.
Available Now/Watch Trailer: https://sleepysuperheroines.com/silk-in-slumber-party/