SPACE GIRLS: ALPHA MAULER from Steve Noir
Greetings from Steve Noir; another SPACEGIRLS video, starring SELENE DRAKE and First Time Actress JALEN!
Hope you enjoy.
SPACE GIRLS: ALPHA MAULER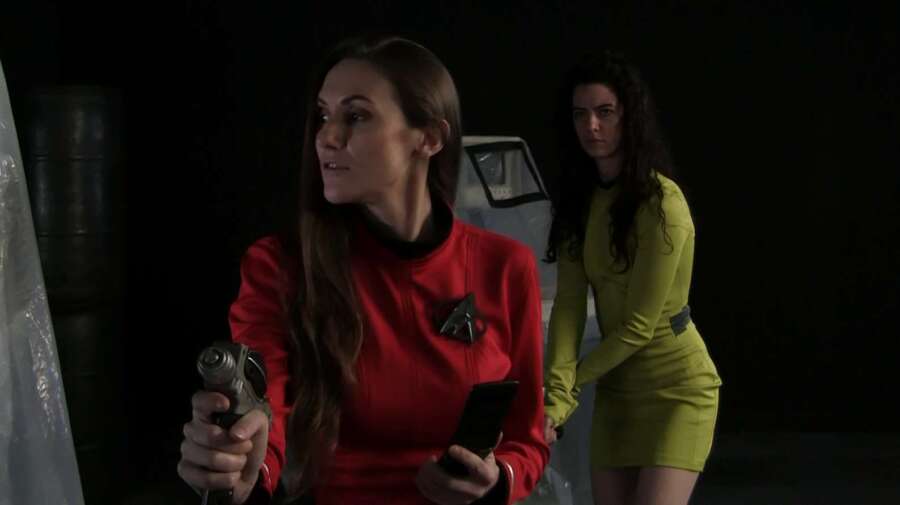 The starship ANGEL has encountered a deep space research lab adrift in the Arcon system, registering multiple organic life signatures aboard, but immobile and unresponsive. 1st Officer Tunney (SELENE) and Ensign Parker (JALEN) beam aboard, unaware that the predatory incorporeal entity known as The Mauler has taken control of the lab's ALPHA service android, overpowered the crew, and sequestered them in stasis modules in the cargo hold. And there is plenty of room in there for more captives…
This is a stalk, grab and grope specialty video, featuring extended sequences of hand-over-mouth, full-body ravishing, breath-control XO's, and ragdolling. This is a non-nude video, showcasing first-time actress Jalen, and the squirming-est, squealing-est performance yet by Selene. 29 min $34
Visit NOIRUNDERGROUND.COM for more info!