"Space Girls: Tentacle Planet" from Steve Noir
From Steve Noir
Greetings all, and a hearty Good Riddance to 2022.
One of my goals for my latest site, NOIRUNDERGROUND.COM, was to see if I could create some commission possibilities in genres slightly outside the ones I have been servicing to this point. RETRO SPACE GIRLS was one of those genres I was most interested in, and so far, that project is off to a good start. Not only am I presenting the first Space Girls video here, I also landed a commission for a Star Trek-style "away team peril" that I will be shooting in February. Hopefully some of you folks feel the same way as I do about this genre. If so, ENJOY!
---
SPACE GIRLS: TENTACLE PLANET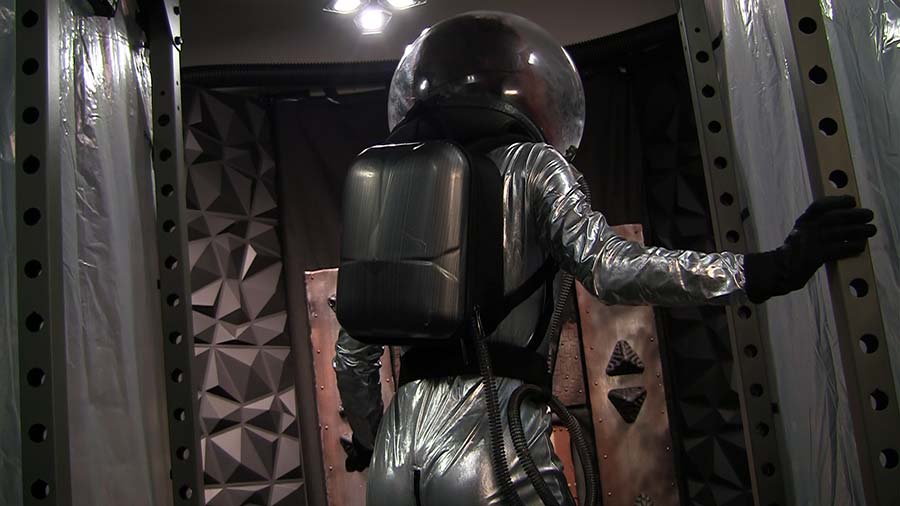 The intergalactic starship ANGEL, and her all female-crew (informally known as the Space Angels) has happened upon a distress beacon in deep space, the signal carried on a beam technology judged to be thousands of years old.Landing on an uncharted, seemingly uninhabited world, one of the Space Angels (LUCY) begins to investigate the apparent source of the beacon…
This video features hentai-style tentacle attack, simulated tentacle violation, slow costume destruction and brief full nudity.
19min  $25
Purchase this video at SHG-Media
Visit GirlsVsCthulhu.com or NoirUnderground.com for more info