"Spectrum v The Cyborg" from Next Global Crisis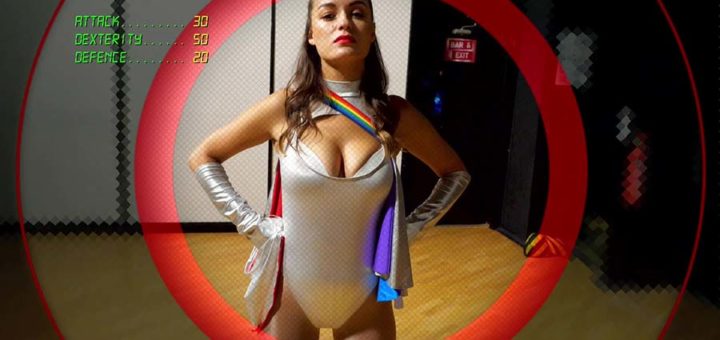 Spectrum returns to take on the Superior Cyborg threat as all kinds of deadly sleeper cells begin to wake up against our heroines. This Cyborg has the ability to rebalance its attack, defense, and dexterity in order to neutralize the effects of Spectrum's amazing powers. So now she must rely on her hand to hand combat skills to win the day. This is a fight-heavy release in quite a pure NGC style performed by one of our favourite characters… so make sure to get your copy!
---
Members Gifts
If you are a member and buy 'Spectrum v The Cyborg' within 48 hours of its release on Friday, you will receive an astonishing 3 and a half minute Member Gift video of Miss Freedom at a modelling shoot in both her classic costume and as Supergirl! I know this has been a dream for many, so here it is. We will have some important Miss Freedom news and media for you very soon.
Visit Next Global Crisis for more information
Join the Next Global Crisis Discounts List
Read more posts about Next Global Crisis