Spider-Girl in "Sleeping with the Enemy" from Sleepy Superheroines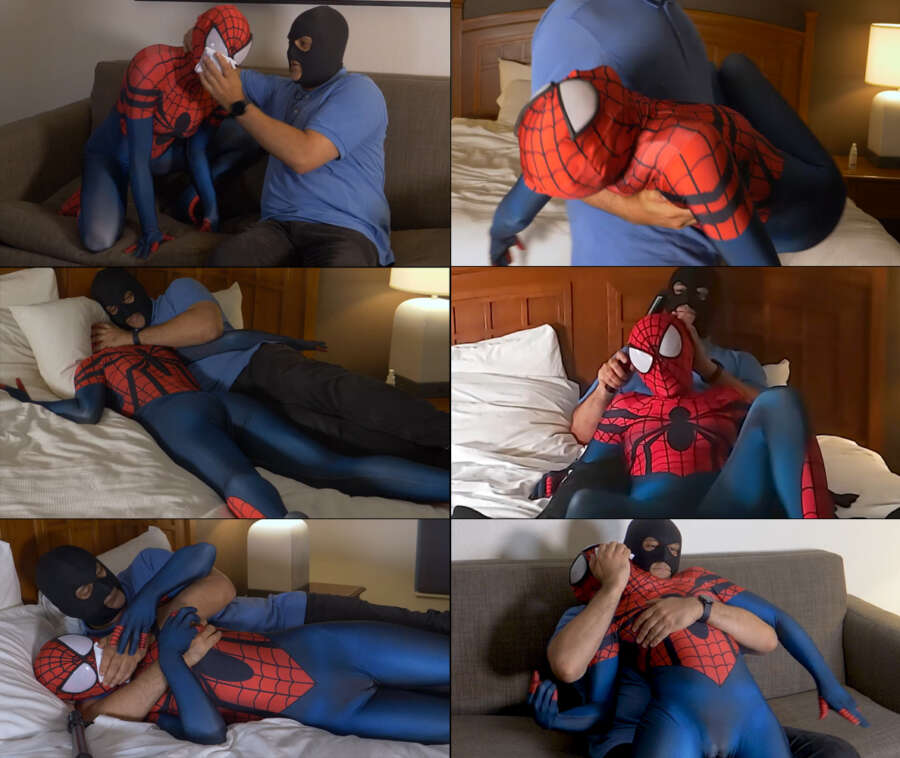 A frisky Spider-Girl enters Trickster's lair ready to take him in but as usual, the fiend is ready for her. He tries to zap her but she's too quick. Unfortunately, she isn't that quick as she gets taken out by some chloroform that Trickster always has handy. Trickster has a plan to turn our do-gooder into a villain by hypnotizing her. He implants some words in her head that will make her do his bidding. But first, he wants to have some fun by knocking her out repeatedly. Oh, and he also wants to unmask her. Will he succeed in both or will Spider-Girl be triumphant. As with a previous video, our Spider-Girl identity will remain a secret, but one hint is that she's done one other video with us and became a huge fan favorite.
Video contains multiple chloroform KOs, multiple blackjack KOs, hypnotism, unmasking, butt spankings, limp play, cradle carry, and an over-the-shoulder carry.
Available Now/Watch Trailer: https://sleepysuperheroines.com/spider-girl-sleeping-with-the-enemy/