"Spider-Jessica in the trap" from FemaleKicks.com
Clip includes punches, kicks, belly claws, baton punches, pushes two the stomach and two knockouts.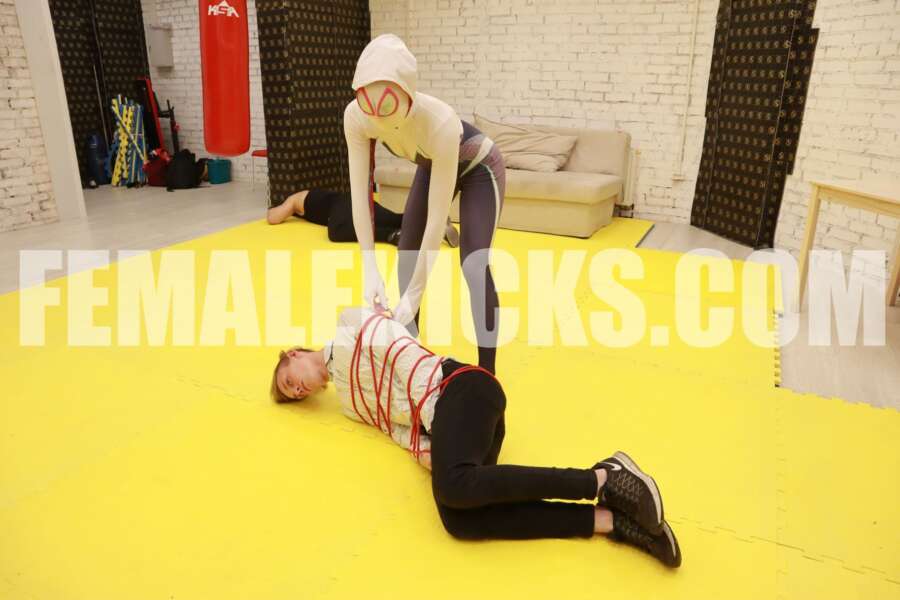 Full HD (1920-1080)
Product length: 16 minutes
Language: Russian with English subtitles
Custom clip request:
Spider-Gwen is on a rescue mission. What she didnt know is that the hostage she is rescuing is the son of an old foe.
She fell right into his trap. Now she is being attacked by him and his sidekick who gained superstrenght from an special serum.
After being unmask the target is Spider-Gwen's body. They want to destroy her in every way possible. Lot of body shots, abdominal claws, stomps, back attacks and a couple of baton hits.
Will Spider-Gwen escape or she will be victim of the ultimate torture?
Purchase this video at FemaleKicks.com