Spider-Woman in "Dreamweaver!" from Sleepy Superheroines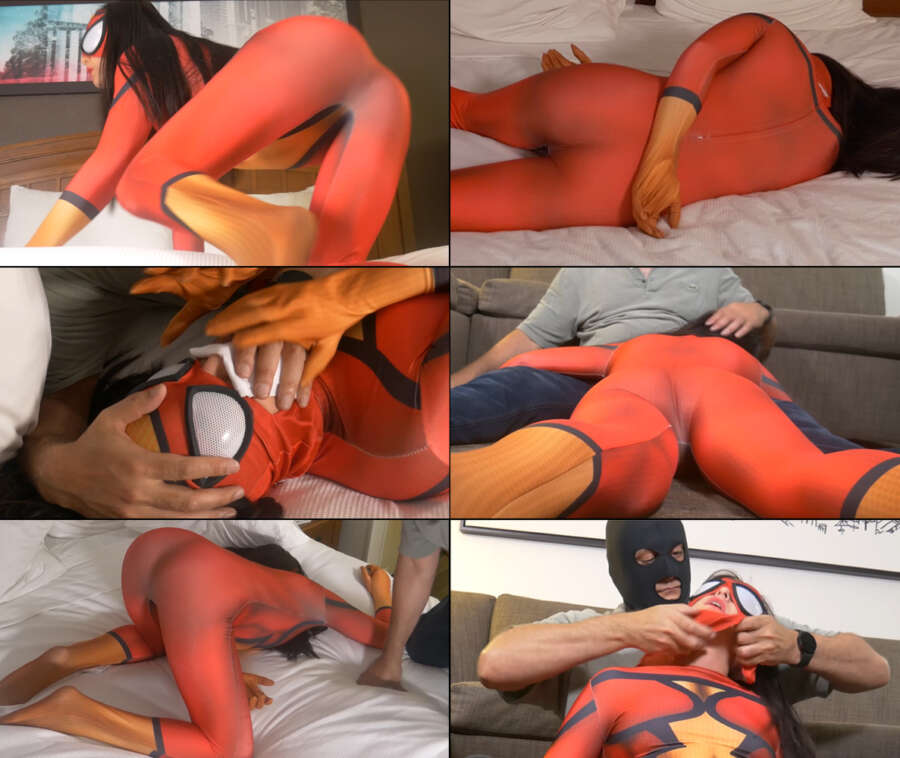 A sexy Spider-Woman in a skintight costume enters Trickster's lair fooled into looking for a device that the fiend has planted just so he can capture her. And capture her, he does. Spider-Woman is caught off guard and is sent off to dreamland. Spider-Woman is then treated to a variety of knockouts including chloroform, tranquilizer dart, and multiple blackjack hits to her noggin. The knockouts eventually end in an unmasking. This video is from our unmasking series and features a fan favorite playing Spider-Woman. Find out who she is in the newest release from Sleepy Superheroines!
This video features male/female fighting, multiple chloroform KOs, tranquilizer dart KO, multiple blackjack KOs, butt spankings, unmasking, ragdolling, unmasking, and limp play.
Available Now/Watch Trailer: https://sleepysuperheroines.com/spiderwoman-in-dream-weaver/