"Spy Sisters Suffering" from Lady2fight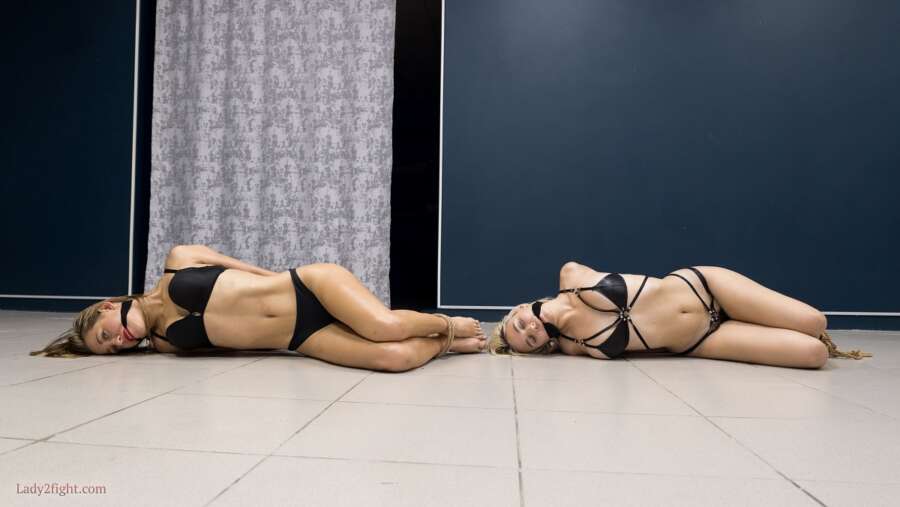 Lora/Sonya spy torture story. The main novelties are:
chairtie starter scene just for Lora (sample attached; using the better chair than the Luna scene a few customs back). Lora and Sonya positioning during whipping portion of AOH scene (so Sonya isn't whipped when Lora is and vice versa) positioning of Luna and Lora during hogtie scene so they are usually both on camera.
Custom clip request.
Product length: 13 minutes
Purchase this video at Lady2Fight