"Super Bluebird: First Day of 100 Years" from NGC
A Message from the Crown Prince: "This 'superheroine' thinks that she can call my name without consequence? She will pay for that with all her humility. She was fortunate to get past Sister Fate and Alaric but now I will send my favourite mercenary Nemesis to bring her to her knees.
TEASER
TRAILER
She may believe herself strong, but she is in for an almighty shock. I have paid Nemesis well, his instructions are to crush her resistance and bring her so low that she will become my eternal slave forever. Before that he will treat her like the Dog she is, leashed and crawling, and defile her with the donations of a thousand maniacs. The living nightmare I have prepared for her will begin on this first day."
---
Member Gift: Miss Freedom as Powerstar
To go alongside 'Super Bluebird: First Day of 100 Years' any member who purchases within 48 hours of receiving the member email will also get unseen video from 2015's 'Double Dimension' all the parts where Miss Freedom was in the Powerstar costume. Remember, I have to delete it in 48 hours. Members will also be able to get hold of Part 2 of Dynamite Celestia v Snare, where things really start to go wrong.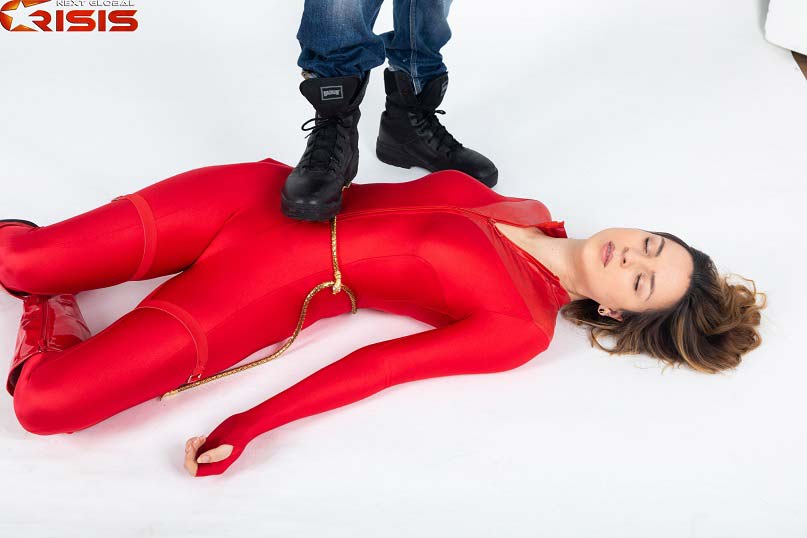 Visit Next Global Crisis for more info