"Sweet Dreams Batgirl!" from Sleepy Superheroines

Misty is back as Batgirl! Batgirl is snooping around in Trickster's lair and is quickly caught via a net, but it's not just any old net. It's an electro-net! Needless to say Batgirl is off to dreamland. Trickster then experiments on the helpless heroine by double KO methods meaning as he's applying electric shock, he is also chloroforming her. Poor Batgirl experiences one defeat after another with a variety of knockouts including injection, blackjack, chloroform, electric shock, electro-net, and (in homage to the Batman '66 series) a double frying pan KO!
This video features male/female fighting, multiple chloroform KOs, multiple electric KOs, injection KOs, multiple blackjack KOs, cape removal, mask/cowl removal, electro-net KO, frying pan KO, belt removal, over the shoulder carries, cradle carry, butt spanking, ragdolling, and limp play.
Available Now/Watch Trailer: https://sleepysuperheroines.com/sweet-dreams-batgirl/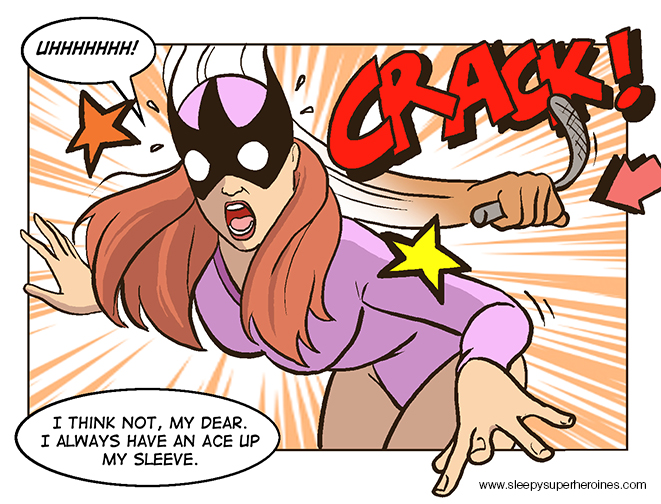 Special: Get page five of the Web Woman Comic when you purchase this video. Web Woman was an obscure superheroine from Filmation in the seventies. One episode had the villain knock her out with amnesia gas and then turn her into his housemaid. No joke, this was the actual plot of the cartoon! On page five, our curvy heroine brings the pain to Doc Frankenstein, but doesn't realize he's got an ace up his sleeve.
Thank you for your continued support and stay safe everyone!