TH E K ILL ING J OKE – OUT NOW
---
BATGIRL: TH E K ILL ING J OKE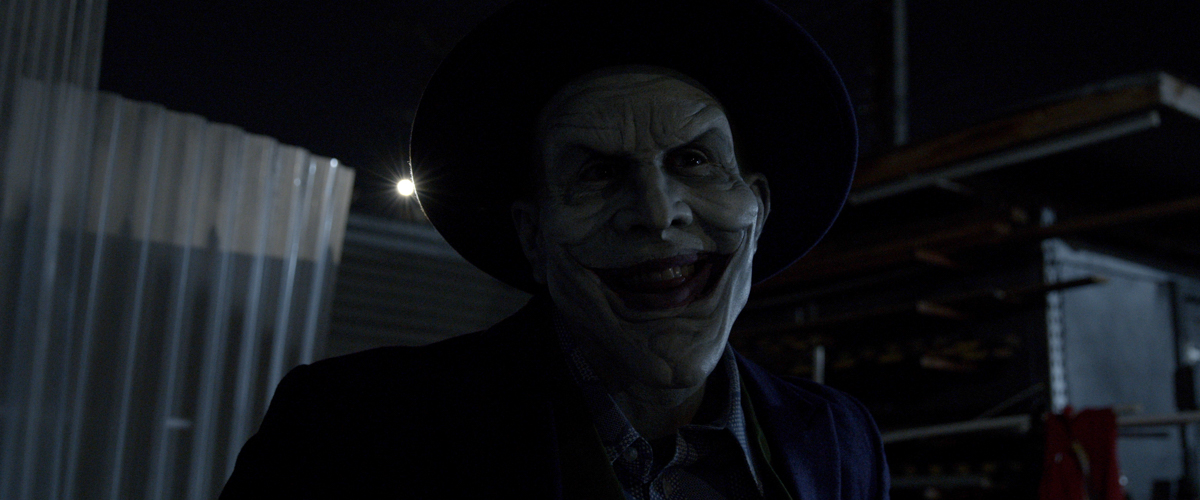 INF OR MATION
Runtime Information
2 Hours and 31 Minutes
Over 1 Hour of Non-Sex Scenes
Synposis
Batgirl is left for dead in an alleyway, Robyn comes to find her unconscious while on patrol. Before going into a coma Barbara is able to utter the words 'Falcone… did this'. Robyn is quick to payback Falcone setting off a crime wave in Gotham. The word on the street is – Batgirl's dead. Joker and Harley Quinn track down one of the men responsible for Batgirl's demise only to discover… all is not what it seems. Joker will stop at nothing to find out the truth to track down the new object of his desire… much to the dismay of Harley Quinn… Joker's lover. As far as Harley is concerned – if Batgirl isn't dead… she soon will be.
Talent
Ashley Lane (Batgirl)
Liv Revamped (Robyn)
Sage Pillar (Harley Quinn)
Jax Slayher (Dirty Cop)
Will Pounder (Joker)
Greg Weller (Joker Goon)
William Hudson (Joker Goon)
Content
3 Hardcore Scenes
1 Featuring Robyn (Home Invasion scene, she's taken by Jax/Joker at the same time)
2 Featuring Batgirl (1 with Jax Slayher / 1 with Will Pounder as Joker)
Robyn orgasms twice during her sex scene (real o)
Batgirl orgasms once during her first sex scene (with Jax, real o)
Robyn wears pantyhose
Batgirl does not wear pantyhose
Costume destruction (Batgirl, two suits)
Two unmasking (Batgirl)
Bad ending / Preorder customers also get alternative final ending
Chloroform Scene
Gas Scene
KO Scene
Carried over shoulder
Robyn loses fist fight in alleyway
Robyn: Gut punches with arms held from behind
Robyn: Crotch punch
Batgirl: Held from behind while being punched and slapped
Batgirl: Hit across the face with wrench
General tone of film is violent
Despite as it may appear – that screen shot does not show Joker strangling Batgirl on the floor
No fake blood is used in Batgirl scenes on Batgirl
Home Invasion Scene ends with a gunshot wound and blood
Ashley Lane performs her sex scenes horrified by the sexual assaults like The Prison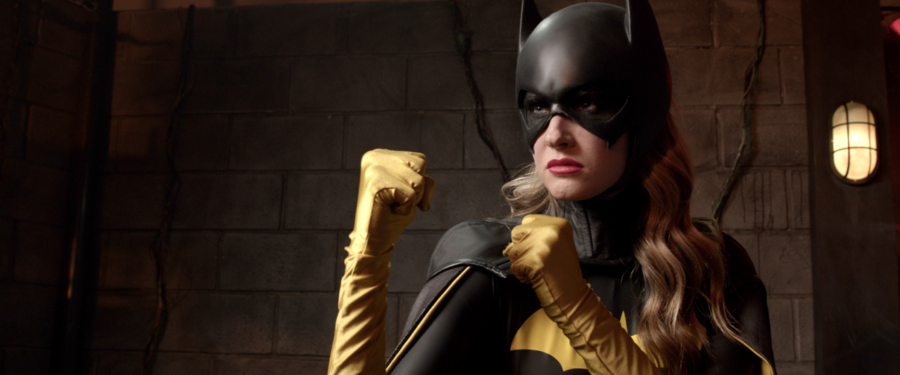 Final Warning: If you didn't like The Prison, please do not buy this FILM. The vibe is dark and violent.