TH E K ILL ING J OKE PRE O RDE R
---
ORIGINAL POST – 01/20/23
In less than a week, pending no one gets sick, or some act of God creates a hurricane that destroys LA (I write this ironically as LA is currently being flooded)… I will be filming The Killing Joke.
Ashley Lane is back.
3 day shoot (biggest of my career), 7 actors/actresses, multiple professional makeup artist on set, multiple sex scenes, tons of cool costumes and the most expensive film shoot I have ever done. It might in fact be the most expensive film ever made in the American Superheroine fetish film market (Giga fanboys put down your keyboards).
And with that level of cost and production: the film will be the most expensive one I ever marketed to you, my audience.
This film is what will be among a new category of SHL films called Black Label
The idea is to increase production cost 2-4x times to create unique films unlike anything we have seen before
And considering the amount of customers who enjoy this kind of content doesn't grow significantly the only way to accomplish this is with increasing the cost of the film itself. Before you kill me in the comments – just know that Black Label films will not be the norm. I can realistically only produce two of these a year and even that might not be possible. Black Label films will be sure bet characters – Iconic characters like Wonder Woman, Supergirl and Batgirl in expanded storylines that are not possible with the traditional production you see in the market.
Therefore, I want to encourage and reward those who get in early.
Preorder Benefits
If you don't own the Prison, you get a free copy (just email me after you preorder Killing Joke if you want it)
Behind the scenes content will be provided to preorder customers only
More violent scenes will exclusively be provided to preorder customers and removed from standard version of film
Preorder customers will receive three options of the film: violent extended edition, less violent extended edition and standard release more streamlined edition
Longer, extended sequences will be preorder only as final public release will be trimmed down for a better traditional viewing experience (shorter runtime would make standard release more 'streamlined')
If alternate endings are filmed (no promises) both will only be provided to preorder customers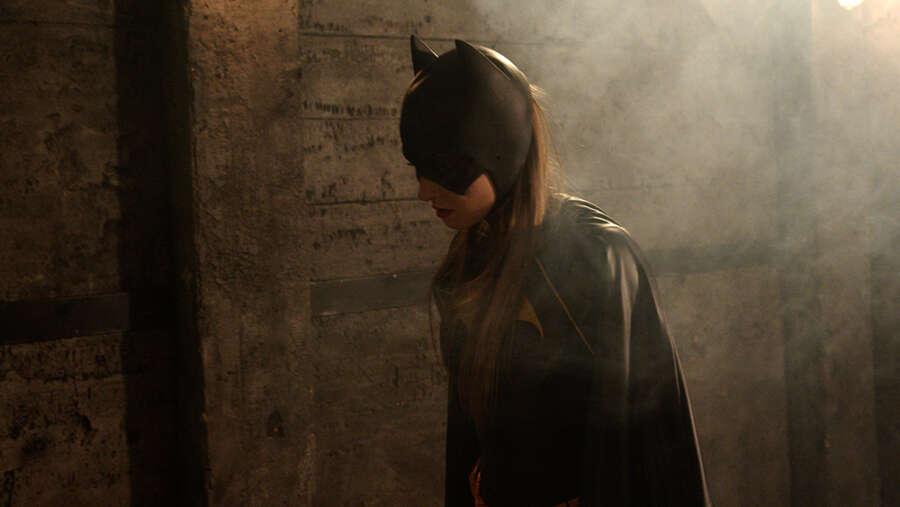 Pre-order edition of the film will be available for one week after official release of the film, granted at a very high cost
After that – preorder edition and the extra content available with it will never be sold again
Consider this: The Prison was shot from a one day shoot. If I can remember it correctly the preorder edition of The Prison was 1 hour and 20 minutes long. The Killing Joke will be a three day shoot. I estimate the final product with preorder benefits will contain at least 2 hours of content, if not more. These are rough estimates as there is no way to predict the outcome of something I have yet to film given especially that I have never shot three days of content for one film.
The standard version released one week after will most likely be around 1 hour and some change, favoring a faster flow so it doesn't drag for those of you who aren't looking for an overwhelming experience.
Between now and the release of this film (roughly March), my life will orbit around shooting and editing this film. Things like customer service will become spotty, discussions about other future shoots will not be embraced in email or comments, my life as I live and breathe it will be for Batgirl only.
In case anyone needs clarifying these things will not be happening in the film
No pantyhose on Batgirl
No pantyhose under the batsuit
No white panties under the batsuit
No changes to the costume
BATGIRL PRICING
Preorder Cost $100
'Week After' Pricing (Standard Edition with no preorder benefits): $80
Estimated Release Date
http://superheroinelimited.com/batpreorder
Final Warning: If you didn't like The Prison, please do not buy this preorder. The vibe will be dark and violent.
END OF ORIGINAL POST
---
NEW POST 03/03/23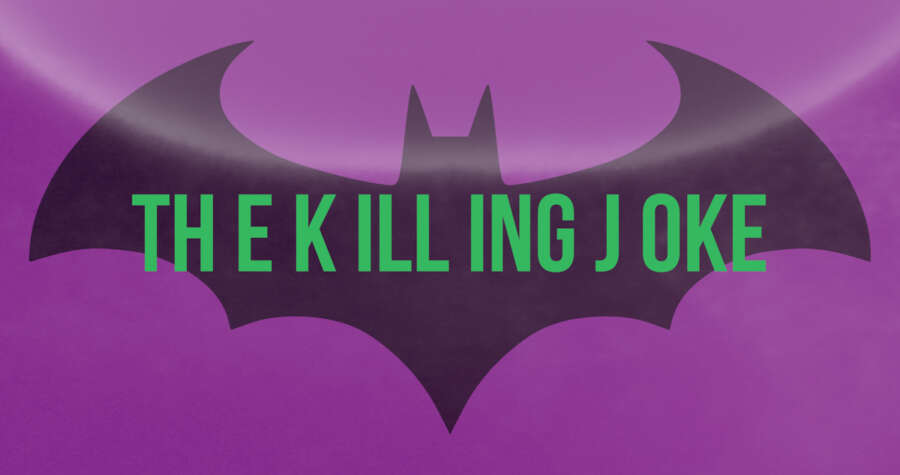 TH E K ILL ING J OKE PRE O RDE R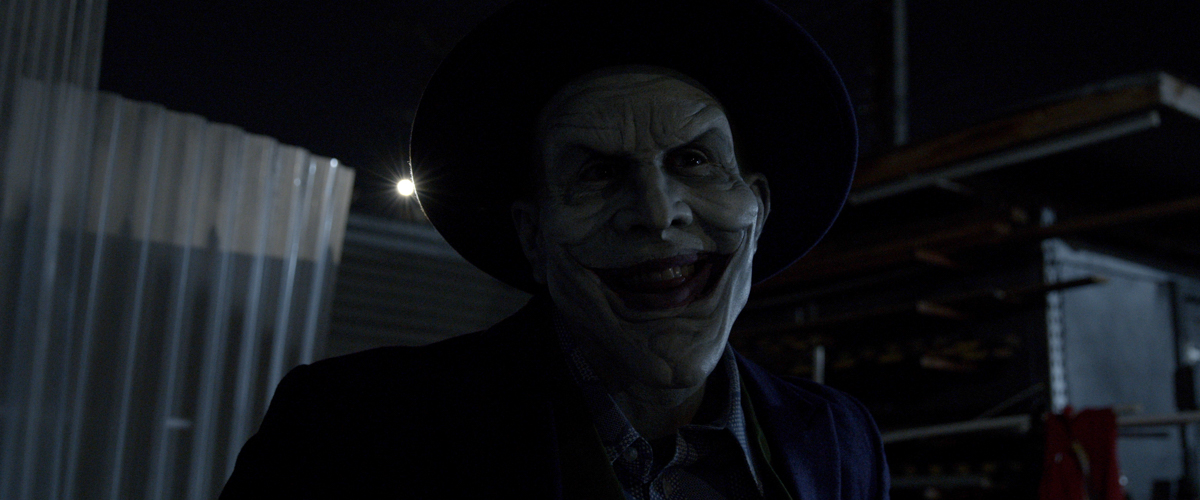 INF OR MATION
OFFICIAL TRAILER COMING SOON
Runtime Information
Current Runtime (may grow or shrink pending editing)
2 Hours and 31 Minutes
50 Minutes Non-Sex Scenes
1 Hour and 41 Minutes of Sex Scenes
So, it's going to be big. Please make room on your computers, iPads, phones. Whatever you use for your porn purposes.
Talent
Ashley Lane (Batgirl)
Liv Revamped (Robyn)
Sage Pillar (Harley Quinn)
Jax Slayher (Dirty Cop)
Will Pounder (Joker)
Greg Weller (Joker Goon)
William Hudson (Joker Goon)
Content
3 Hardcore Scenes
1 Featuring Robyn (Home Invasion scene, she's taken by Jax/Joker at the same time)
2 Featuring Batgirl (1 with Jax Slayher / 1 with Will Pounder as Joker)
Robyn wears pantyhose
Batgirl does not wear pantyhose
Costume destruction (Batgirl, two suits)
Two unmasking (Batgirl)
Bad ending / Preorder customers also get alternative final ending
Chloroform Scene
Gas Scene
KO Scene
Carried over shoulder
Robyn loses fist fight in alleyway
Robyn: Gut punches with arms held from behind
Robyn: Crotch punch
Batgirl: Held from behind while being punched and slapped
Batgirl: Hit across the face with wrench
General tone of film is violent
Despite as it may appear – that screen shot does not show Joker strangling Batgirl on the floor
No fake blood is used in Batgirl scenes on Batgirl
Home Invasion Scene ends with a gunshot wound and blood
Alternative Preorder Bad Ending – features blood very very briefly
Ashley Lane performs her sex scenes horrified by the sexual assaults like The Prison
Lots more, will update with more detailed information closer to release
The film is nearing completion, but I am aiming for perfection. Trying to meet up with Ashley Lane to perfect the internal voice over dialogue. Please be patient, I am running on fumes so its getting harder to keep up my editing momentum. Like I literally got muscle cramps from sitting for so long. Keep in mind – this project for me is a passion project, so its receiving extra love in post which means – getting it right is prioritized over timeliness.
Thank you to everyone who has preordered the film – without you I would be declaring bankruptcy. I wish I was kidding! Vanity projects such as this one would not be possible without each and everyone of you trusting and believing in the vision I pitched and hoped to deliver. I hope you love the film. And if you realllllllly love it, we should do it again.
Thats all for now – feel free to hunt below in the comment sections for more information. Most questions that could be asked – have been. Love you guys.
<3 Damien Woods