"The Avenger" from TheRyeFilms
The Avenger (TheRyeFilms.com Custom order) Starring Alexis Monroe!
(The Avenger like you have NEVER seen her before!)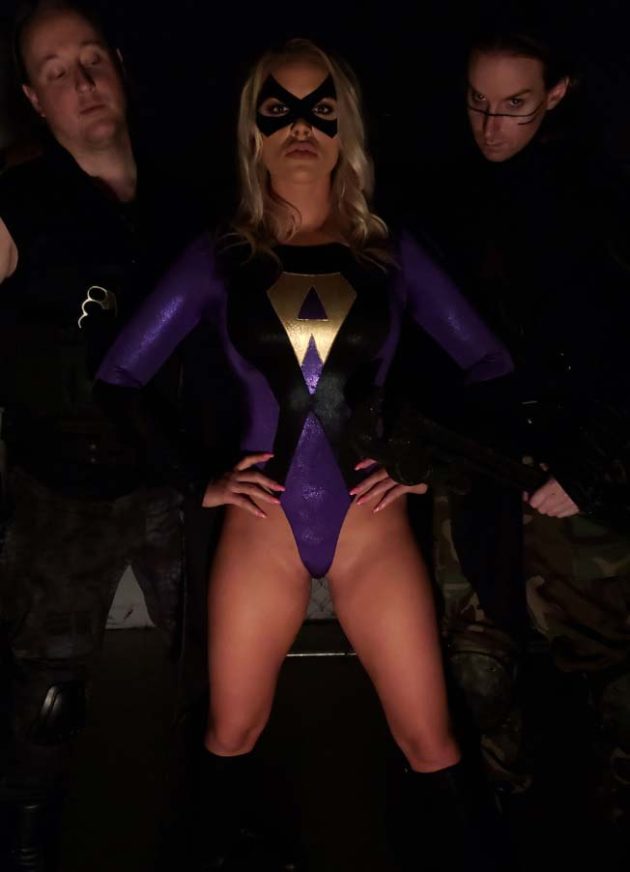 Agent Charlotte Walker attempts to stop her own bounty hunters and ends up falling into their trap! Using her super strength she is able to deal with the Mercenaries taking very little damage. Unfortunately the men shoot up with a massive quantity of GEL and turn the tables on the gorgeous young Heroine. The Avenger tries with all her might but cannot overcome the jacked up Mercs. The Avenger receives a humiliating beating as they slowly wear her down physically and mentally. The men force her mask from her face revealing her true identity! Charlotte is now helpless to stop their advances as they expose her flesh and humiliate her sexually!
Movie includes 2v1 beatdown, forced orgasms, sim sex, sim BJ, KO, costume destruction, bear hug, back breaker, belly punches, low blows, slaps, groping, and more!
Purchase this video at SHG-Media