"The Belle of the Ball" and More from Sleeperkid
The Belle of the Ball – Available at SKWPPV.com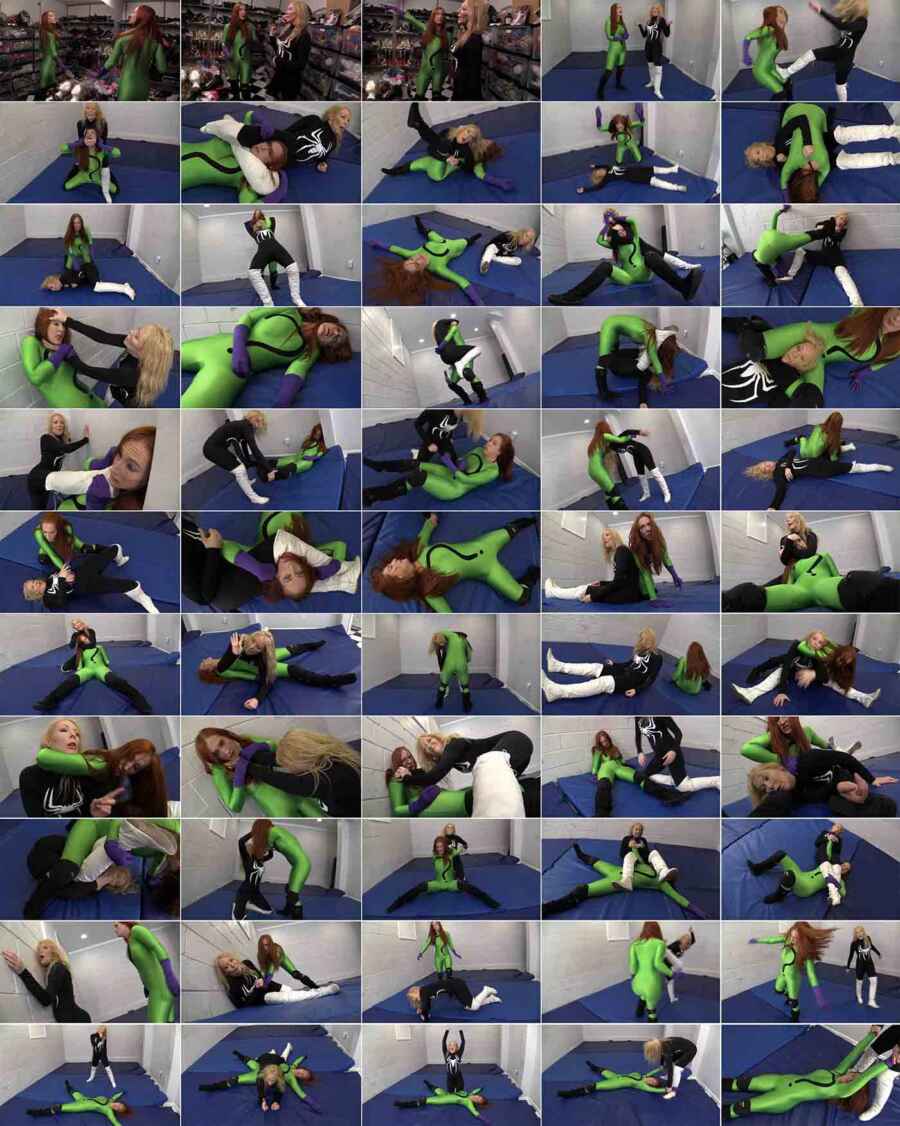 We fade in on pro legends Amber O'Neal and Jessie Belle a few hours before a huge costume ball…one with a massive group contest! Amber isn't keeping in theme with Jessie's idea, however, leading to a sudden mat/pro challenge! The ladies go at it for nearly thirty minutes straight, nailing KO after KO…with multiple near pins until a final devastating finisher leaves one fighter standing…and the other taking a long nap!
---
The Humiliated Assassin – Available at SKWPPV.com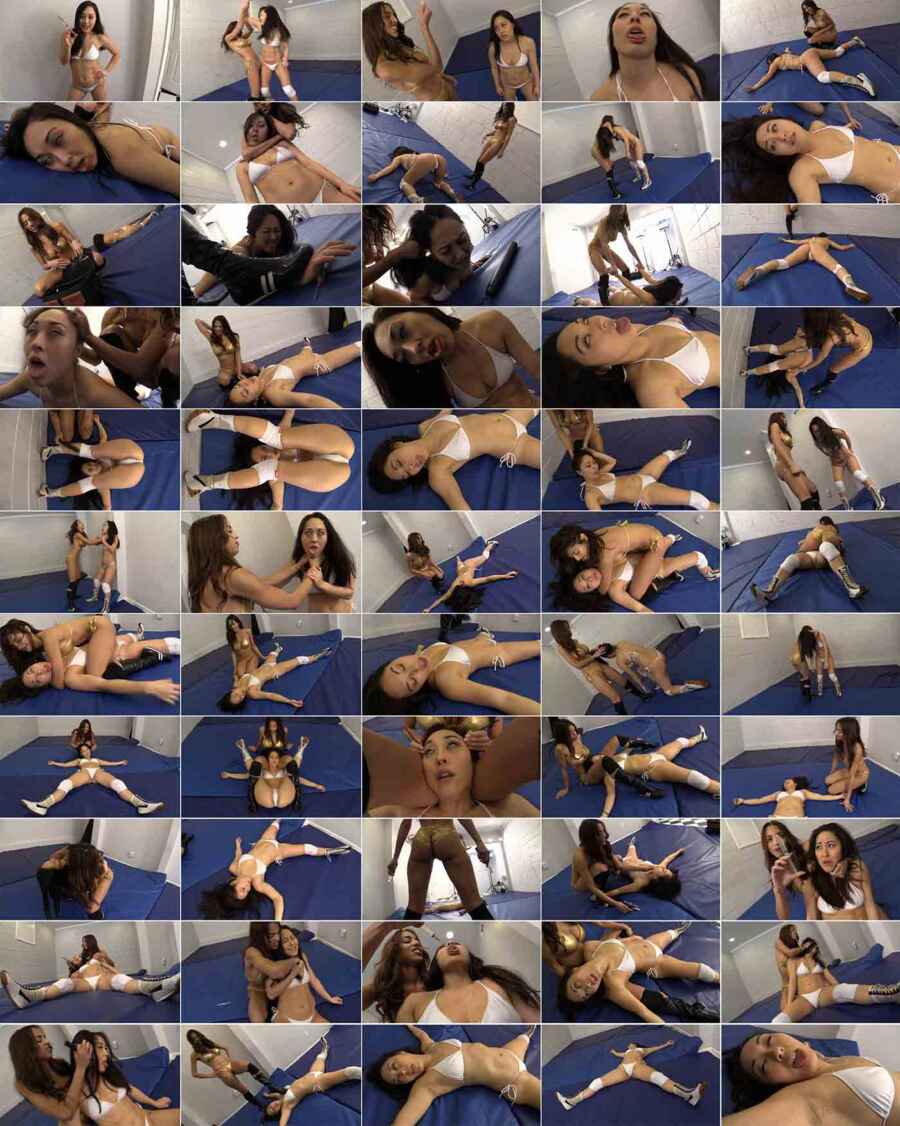 We fade in on Agent Sumiko, she's shows off a syringe filled with some kind of poison, explaining that she plans to use on her rival agent, Eden. We fade in on Eden in her lair as Sumiko sneaks in, unfortunately for Sumiko, Eden hears her trying to sneak up and catches her in the act. After a brief moment of small talk, Sumiko gets to the real reason why she's there, attacking Eden with the syringe. Eden stops Sumiko, overpowers her and takes the syringe. Eden is obviously upset that Sumiko came here trying to take her out, so Eden decides that she is going teach Sumiko a very brutal lesson. This begins one of the most one sided and over the top beatdowns SKW has ever seen. Sumiko begs for mercy in the early stages, but later is basically a ragdoll and can't. Either way Eden shows Sumiko no mercy as completely dominates the would be assassin, leaving Sumiko out cold, twitching and drooling, with her eyes rolled back and her tongue protruding, over and over again.
Eventually, Eden feels like Sumiko has learned her lesson, but she's not about to let Sumiko go. She got to take Sumiko out for good. Eden uses the syringe Sumiko brought and a knife, using both to make sure Sumiko is finished off. Eden still adds a neck snap as insurance. Eden poses over the body of her enemy, before leaving Sumiko spread eagled and still twitching.
---
Thunder Rosa Plays VR – Available at SKWPPV.com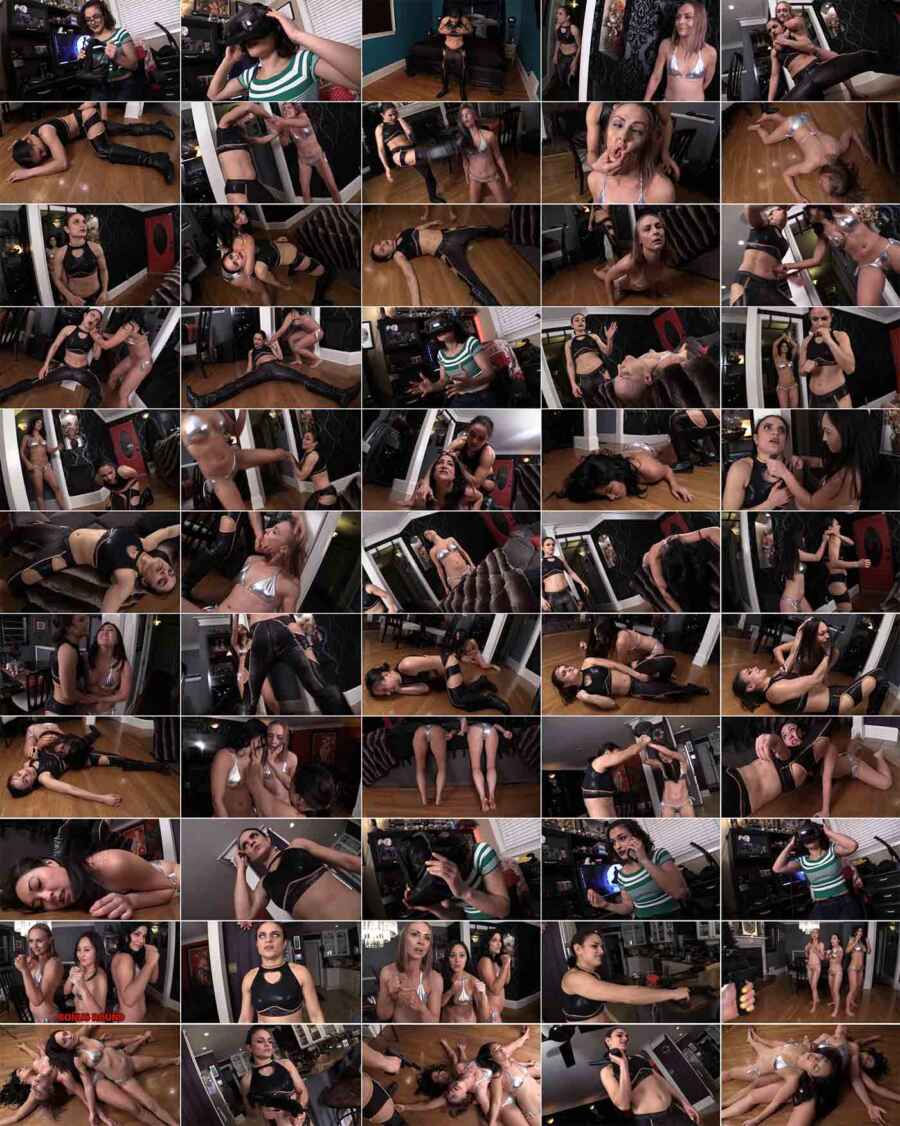 Thunder has a new VR game she's eager to try. As she slips the headset on she discovers herself in a darkened house, with a slinky black spy suit. Admiring herself for a moment, she remembers the stakes of this videogame, hunting and being hunted by three virtual assassins. As she stalks down the hallway, she's waylaid by a virtual assassin , wearing a tiny silver bikini who slaps a tight sleeper hold onto her. Thunder slides to her knees, then down to the ground, her eyes rolling, before the assassin quickly snaps her neck, taking her out before planting afoot over the downed gamer, clicking her tongue with a victory pose.
The game terminates and Thunder is back in her computer room, sliding the headset off in self disgust. She decides to re-enter the game, knowing where the assassin will be. Once again stalking down the hallway, the assassin grabs her from behind in a bearhug, but this time Thunder is ready, reverse-headbutting the assassin then unloading a series of belly punches that temporarily stuns the VR combatant, but when she goes to punch her in the face, the assassin catches her fist, spinning her around into rear choke hold as Thunder struggles and gasps, her eyes rolling before she finally passes out. The assassin finishes her off with another neck snap, then planning her foot on Thunder's downed body.
Thunder Re-enters the game with fiery determination, surprising the waiting assassin by grabbing her head and slamming it into the nearby countertop, before unloading a series of face punches and high kicks to the assassin head, dropping her to her knees before Thunder takes her out with her own neck snap.
Round two begins as another silver-bikini assassin surprises Thunder with a clubbing blow to the back of her neck, then wrenching her into a reverse dragon sleeper hold. Thunder kicks and struggles but the new assassin cinches the hold in, then twists hard, cracking Thunder's neck and sending her back to the ground, and once again terminating the game.
Once again Thunder re-enters the VR suite, remembering the assassin's placements. She takes out the first with a sneak attack shot to the back of her head, sending her crashing cross-eyed to the ground, planting a foot on her downed form as the assassin disappears. Ready for the second assassin, she spins and catches her with a brutal shot to the belly, then slams her head into the couch before unloading a series of brutal fists into the stunned assassin's face and belly. When she goes for a roundhouse to the face, the assassin catches her fist, then suddenly shoves a knife into her belly, making her double over, then plunges the knife into her neck, sending her twitching to the ground once again.
Over and over Thunder tries to defeat the game, restarting and attacking the assassins with head slams, belly punches, and surprise attacks, but has to deal with the evolving AI that learns and sends yet another assassin after her.  It takes many lives and dedication and a little ingenuity, but Thunder finally figures the game out.

Stay tuned for Outtakes!
---
The Complete Belly Destruction of Agent Carter – Available at SKWPPV.com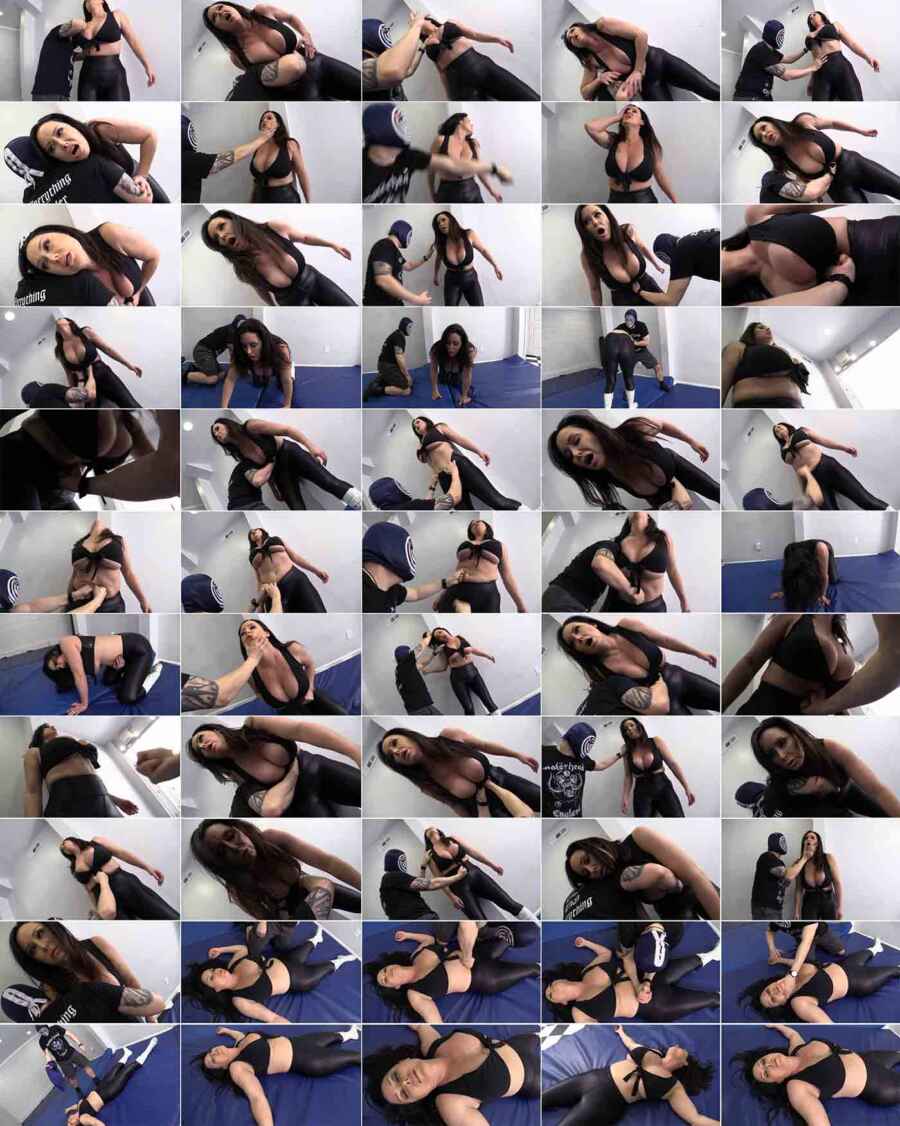 Agent Carter finds herself in the grips of The Machine in this belly destruction scenario. We open as the Machine already has Carter on the ropes, pressed against the wall as he unloads brutal punches to her exposed stomach, burying his fist deep as Carter can only gasp and grunt, her eyes rolling in pain. A series of hard right hooks to the jaw rock her before the Machine's fists pummel her belly even further, blasting it over and over in a vicious flurry.
Carter finally collapses to the floor, but The Machine is nowhere near done with her as he yanks her up into a standing headlock, then throws her against the wall once again for another set of brutal belly punches that explode the air from her lungs. Shot after shot devastates her abdomen as she can only gasp and grunt before collapsing again, only to be hauled back to her feet for even more devastating punishment from fists into her softened abs.
One final wind-up punch finally sends her catatonic to the ground, but there's no safety on the floor as the Machine continues to unload fists and hammer-shots into her prone body, targeting her belly with ruthless aggression until she at last passes out.