"The Cat in The Land of Nod" from Sleepy Superheroines
Fan favorite Macy Nikole debuts as The Cat hot on the heels of the Trickster. Trickster has other ideas for our pesky heroine and traps her with a net and then puts her out with a blackjack to the head. Our poor heroine is then subjected to a number of knockouts with chloroform. Can The Cat turn the tables on the Trickster or is this going to be a day where she catches up on her sleep. Find out in this new release from Sleepy Superheroines!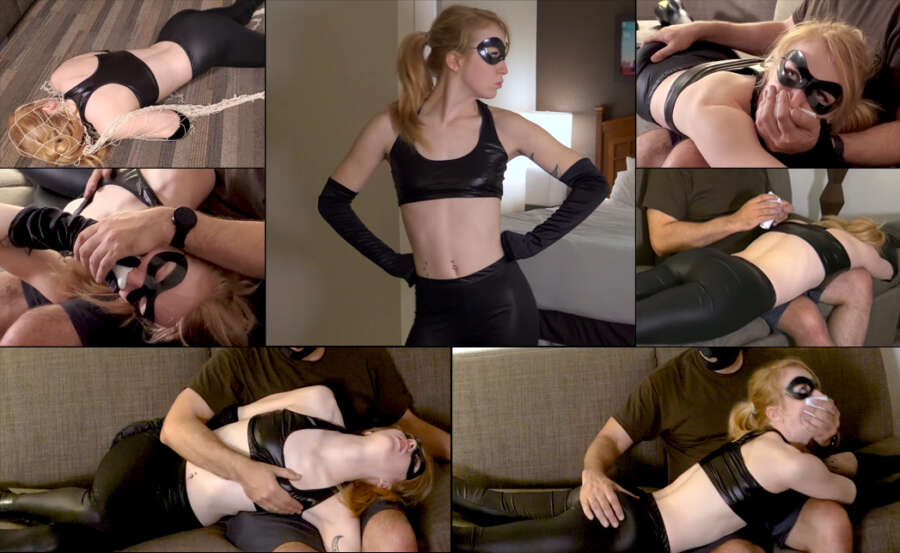 Video contains multiple chloroform KOs, blackjack KO, butt spankings, limp play, cradle carries, and over the shoulder carries.
Available Now/Watch Trailer: https://sleepysuperheroines.com/cat-land-of-nod/