The Killing Joke – Preorder Proposal from SHL
Hey gang, Damien here with a proposal about a big project I would like to take on: SHL's 'The Killing Joke'
Things the film will contain:
Violent tone (not for the faint of heart)
Multiple bad guys taking Batgirl
Costume destruction
Longer storyline (multiple day shoot)
Full body costume
Black eye makeup
Boots stay on
Hardcore (if…. that isn't obvious already?)
Wont be a copy/paste of Killing Joke story, but similar in scope/tone
Plan to do the home invasion scene with Joker, but Batgirl won't be the target (as crippling our hero at the beginning of a story would… kind of void all action/fight scenes)
As of now, this will be my most ambitious project to date
I cannot say I expect a promising reaction to preorders, as last time I think its was like 17 of you who bought in when The Prison was originally proposed in March of 2020. In fact, 2-3 people really came through with some extra financing that were the saving grace to really make the Prison into something special. But I factored that in this time around, saved the lions share of profit from the Prison and immediately thought: How could I blow that film out of the water? So…
Wether out or not Preorder campaign is successful does not change the fact that the shoot will happen (I am willing to bet my own bank account). It would just be nice to not take a massive brunt of cost upfront, as more liquid assets (cash) will allow me to not take shortcuts in production (already ordered some stuff for costumes that is going to cost me a pretty big penny) and make sure I can do this whole thing justice in favor of my big imagination. I am going for broke on this one and don't care if I only break even. I want to see what my limits are if I dream a little bigger.
I plan to film content exclusively for preorder customers that will not be released with the general release. This gives you not only a discount off the final product, but incentive to buy in early. I can promise you this, as most of my films are only 1 day shoots… 2-3 day shoot will leave a lot of material on the cutting room floor, so you will receive nearly an additional film release as a bonus.
Preorder Cost: $70 (yikes… I know)
Estimated Cost when released: $80-100 (even bigger yikes!)
Anticipated Runtime: 1hr 30 Minutes minimum
Delivery Date: (estimate: end of year) I am vaccinated so I don't plan on dying this year
Please do note: If you did not like 'The Prison' this preorder is not for you. I plan on releasing Batgirl content that isn't so dark/violent this year, but the goal of this preorder is to appeal to those whom enjoyed the Prison, not for those who didn't.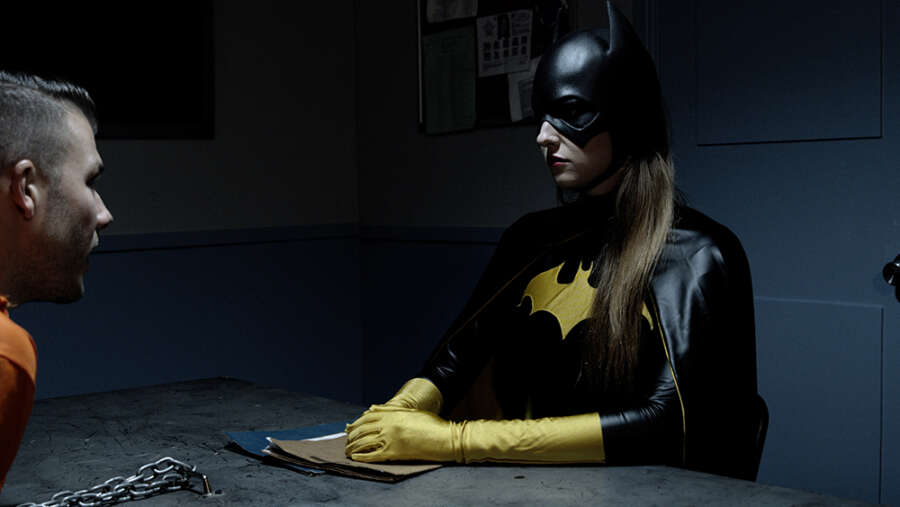 THE STIMMY SALE IS OVER ON FRIDAY THE 2ND OF APRIL
Current discount on 'The Prison' and 'Brother's Vengeance' will end on Friday.
Sign up to my free onlyFans page for BTS content, click the link above
Don't forget to sign up to my newsletter, sometime this year I will send out some free content via a email blast that will only be available to those who are subscribed.
https://www.superheroinelimited.com/newsletter
KARA DANVERS
Will be released in April, preproduction on multiple films had my head in twenty places this last month. I have some new costumes that you'll see later this year and I am confident some of you will love them. Always trying to get bigger and better with each project.
COMMENTS
As always, please share your opinions below. I will delete anything that tries to derail the conversation, such as 'I hated the Prison' or 'all of your films suck', feel free to share those feelings on my other post, this one is about Batgirl and making a violent film with her in the leading role. If your name rhymes with 'Repo', please feel free to comment elsewhere. I will read everything everyone posts, cannot promise I will comment back. But I do value your feedback/opinions and some things coming this year will reflect that.