Three New Superheroine World Videos Starring Coco
Hey everyone, today, July 1, we're releasing THREE new superheroine videos starring Coco, Alex Coal, and Angela Sommers! Well over an HOUR of action!
If you want to get ALL THREE videos for just $50, email me first at slayerparisproductions (((at))) yahoo (((dot))) com!
Our first release (already available at SuperheroineWorld.com) is "White Hawk & Angel: Sold!" The dynamic duo of White Hawk (Coco) and Angel (Alex Coal) are determined to put a stop to The Dark Madame Mortis's (Angela Sommers) perverted sex slave ring–only to find out that her grand plan is to put THEM into slavery, and to sell them off to the highest bidder!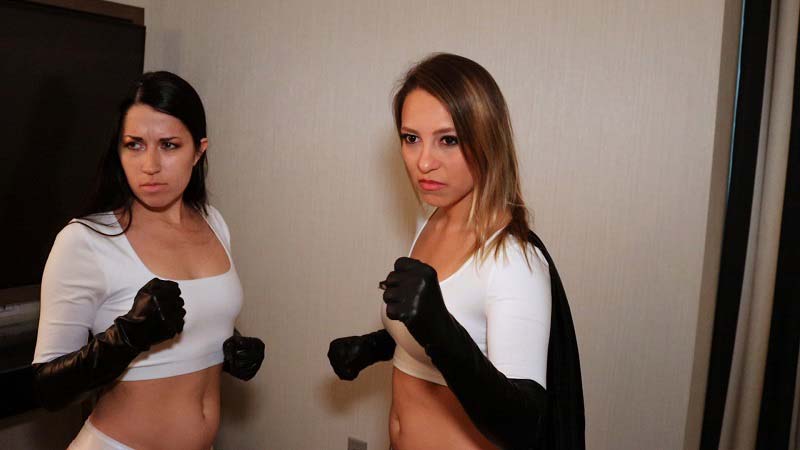 At first it seems the heroines have dispensed with Mortis easily, but soon the villainess sneak attacks them, and they both find themselves utterly helpless and at Mortis's mercy! Mortis humiliates White Hawk, spanking her big ass, giving her wedgies, groping and squashing her breasts, kicking her pussy, and more! Then she fucks poor Angel while White Hawk can only watch, and then fucks White Hawk's mouth before fucking her from behind! When we next see White Hawk and Angel, it is clear that men have been having their way with the heroines, as they are stripped and covered in cum! Mortis continues to humiliate and fuck the demoralized White Hawk before selling her off entirely! 35 minutes!
In "Psylocke: Wedgied!" (to be released later tonight), we find Psylocke (Coco) trying to psychically dominate a pair of lowly guards–only to be whacked in the head and rendered helpless! The guards then have fun with the defenseless X-Woman, as they viciously yank her sexy leotard up her ass and pussy, until all she can do is whimper quietly and submissively! The guards sit on Psylocke and make out with each other in triumph!
In "Psylocke: Dominated by The Sleep Mistresses" (to be released later tonight), we find our heroine (Coco) repeatedly knocked out by The Sleep Mistress and her little sister, Sister Sleep Mistress! They use their powers, chloroform, and neck chops, to render Psylocke sleepy and unconscious over and over! They even use their powers to put Psylocke's pussy to sleep! Then they strip Psylocke, fondle her, and then fuck her mouth and pussy with strapons! Psylocke is too sleepy and weak to stop them!
(All three vids are softcore)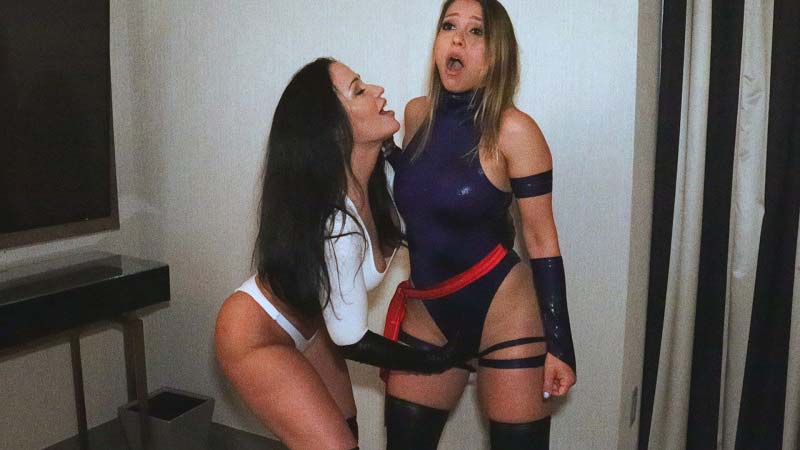 To get all three vids, over an hour of video, for just $50, email me first at slayerparisproductions (((at))) yahoo (((dot))) com!

http://www.superheroineworld.com