An Important Announcement from FightGirlz2000
We have a running post that we update whenever we get word that Fightgirlz2000 has released a new video in their compilation series. And last week I received an e-mail alert that two new bearhug compilations had just been released. We updated the post, had it in line to come back to the front page when I received another email. A much more important e-mail.
Gia Diablo, an actress that we have covered here on more than a few occasions is in need. Below is a message from the producer over at FightGirlz2000. If you are at all capable of helping her out, it would be much appreciated.
Five weeks ago, our own Gia Diablo was finally declared cancer free by her doctors after her second battle with cervical cancer. It involved tough rounds of chemo and radiation in the late summer/early fall. She, along with all of us here, were thrilled she was apparently, and finally, cured.

Well, unfortunately, stage-four cancer was discovered again this past Monday, this time in the bones of her face. She will be undergoing extensive surgery next week. At a minimum, the cheekbone and eyesocket on one side of her face will be completely removed and replaced with prosthetics. We all hope she doesn't lose her eye as well. Chemo and radiation treatments will follow.

Gia is a kind, generous and and incredibly resilient single mother of three young children (two small girls and an adopted son). But at this time, she is in dire straits, both emotionally and financially, and is in desperate need of finding ways to support her young children during her recovery.

If you are able to help Gia and her children during this Holiday Season, please make a donation of any amount by clicking the link below. All donations will go to supporting Gia and her family during her recovery.

We, along with Gia and her kids, THANK YOU in advance for any contribution you can make.

Happy Holidays from all of us here at FightGirlz2000.com.
CLICK HERE to donate to the GIA DIABLO CANCER FUND
---
FightGirlz2000 has released another video compilation, this time featuring every bearhug they've ever shot.  Actually, there's been so many that they've broken it up into two separate videos which you can see trailers for below.
Bearhugs Vol. 1 and 2
---
Throatlifts – Vol. 2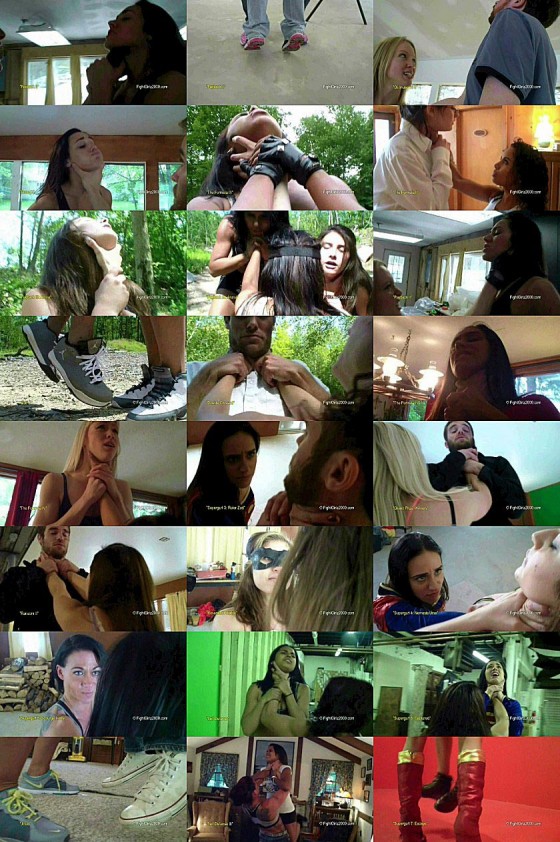 ---
Throatlifts
---
Scissorholds