Tigress in "Sleep Tight" from Sleepy Superheroines
Rachel Adams makes her Sleepy Superheroines debut in a skintight catsuit as Tigress. Trickster has lured Tigress to his lair so he can capture her and sell her off to the highest bidder. Will Tigress fall for it? Of course she will! Tigress is quickly captured by sleeping gas and then a parade of knockouts begin for our curvy beauty including chloroform, head KO, joy buzzer KO, and punch outs . He also puts a "freeze" device on her that makes her predicament that much worse. Can Tigress apprehend Trickster and bring him to justice or is this going to be very long day for her? Find out in this new release from Sleepy Superheroines!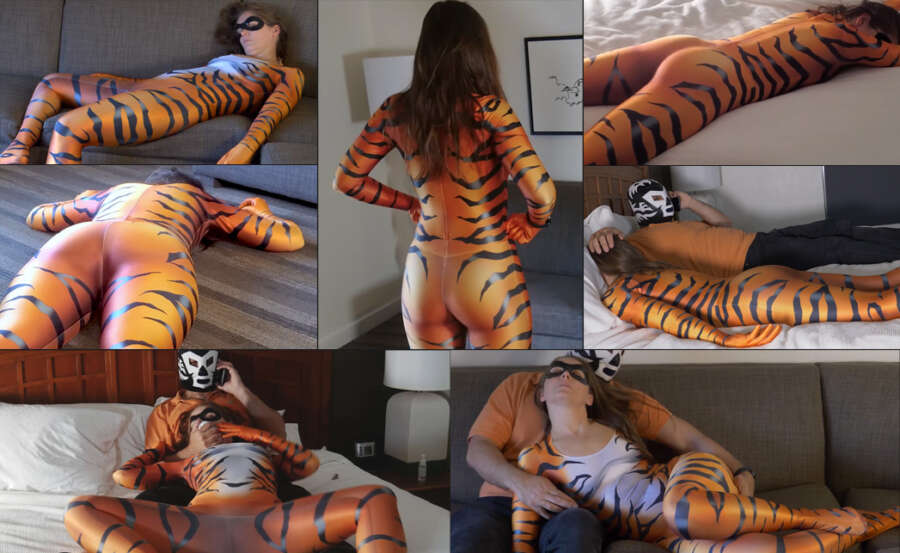 Video contains multiple chloroform KOs, head KO, punch out KOs, joy buzzer KO, butt spankings, limp play, cradle carry fireman carry, and over the shoulder carries.
Available Now/Watch Trailer: https://sleepysuperheroines.com/rachel-adams-tigress-sleep-tight/