"Treachery Part 1" and "Kill Craig" from The Battle for Earth
"Treachery Part I" featuring Coco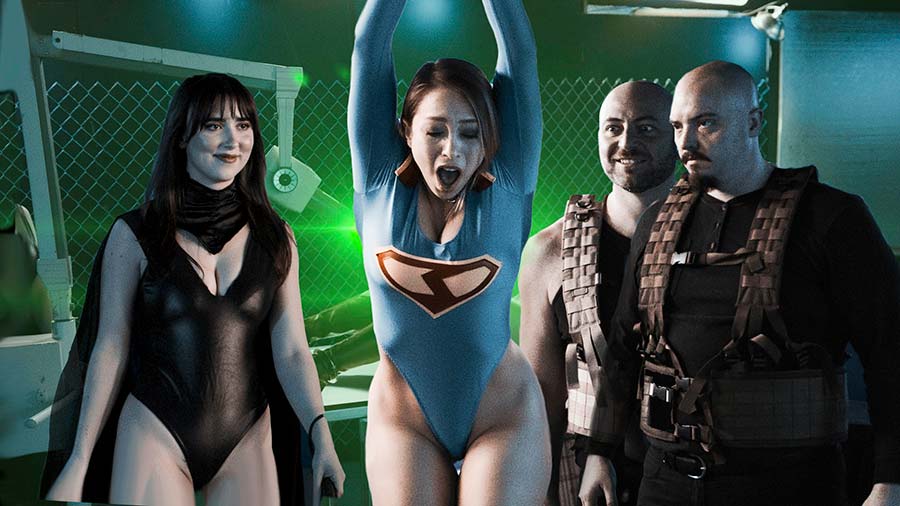 Contains: male/male/female combat, face punches, belly punches, kicks, knees, bear hug, head-butts, hammer-fists, upper-cut, back-hands, slaps, low blows, AOH, whipping, sledge hammer, shackles, slave outfit, arousal serum, forced stimulation resulting in O from arousal beam, arousing viscus fluid, costume destruction, forced fingering to O, forced fucking in multiple positions, forced BJ
Synopsis: Elektra, Blue Swan's lesser-than protoge has been living in Redwing's and Solaria's shadow, taunted and teased by the media and continuously feeling disrespected. When Hera offers to turn Elektra into a more powerful version of herself in exchange for taking down Solaria and then Redwing, Elektra can't resist. No more will she have to live in Solaria's shadow. She sets a "damsel-in-distress" trap using herself as bait. Solaria shows up as planned and quickly encounters a kryptonite infused gas. It's downhill quickly as without powers, Solaria finds herself on the losing end of two super-powered thugs. The thugs and Elektra dispatch her quickly and Solaria comes to only to discover Elektra's plan. Through various methods, Elektra plans to drive Solaria into an insane, sex-crazed state, at which point she will serve Elektra as her slave. Is Solaria strong enough to resist or will she finally meet her demise.
Purchase this video at The Battle for Earth
---
"Kill Craig" featuring Arielle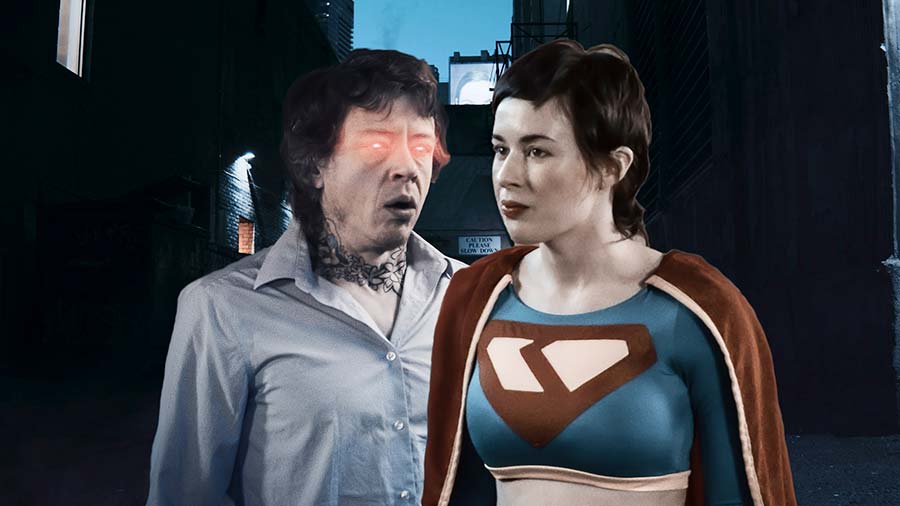 Contains: male/female combat, face punches, belly punches, kicks, knees, hammer-fists, upper-cut, back-hands, slaps, lift, head-butts, low blows, topless nudity, groping, forced fingering, forced BJ, forced fucking in multiple positions, massive cum shot
Synopsis: Solaria has been investigating a drug-trafficking operation. She pumps one of the lower levels goons for information on the whereabouts of his supplier. After necessary force, she retrieves the info and dispatches him with a curb stomp. Arriving at the address, she engages Craig, a low level supplier. He's not too bright and quick to anger as Solaria repeatedly calls him "Greg". Being the brain trust that he is, he's prepared himself for the possible encounter with Solaria by carrying "Solanite", a substance he thinks is toxic to Solaria. Unfortunately, after surprising her with a spray to the face, she reveals that Solanite is in fact what gives her powers. Even before the words come out of her mouth, she realizes her mistake as Craig downs the contents of Solanite. Craig 2.0 still isn't bright, but angry and powerful, he realizes he has a chance to finally put the super bitch in her place. Find out what happens as Solaria takes a beating and fucking only a cocky heroine would deserve.
Purchase this video at The Battle for Earth