"Unaffiliated" from Next Global Crisis
Miss Freedom always wants to be centre of attention, but right now she isn't getting any. With Elite Force being whittled down to little more than a group of power-neutered promo girls, and the shady Equilibrium starting to bring forward their own heroine team, there seems to be no place for the one-time Elite Force leader.
In addition, she is loathed by the public after her coerced speech in 'Fake News'. She hires a film crew to re-build her image, so Equilibrium hire the Dominator to take her powers for good and hopefully end her heroic career. Does Miss Freedom overcome the odds?
---
Member Gift: Sonica Unseen
To go alongside 'Unaffiliated' starring Miss Freedom, any member who purchases within 48 hours of receiving the member email will also get Sonica unseen and extended takes from 'Sonica v The Iron Drone' an early transform video. Don't miss it. Of course, we also have a splendid action photo set of 80 shots to accompany the main video between Miss Freedom and Dominator. Make sure to open your email.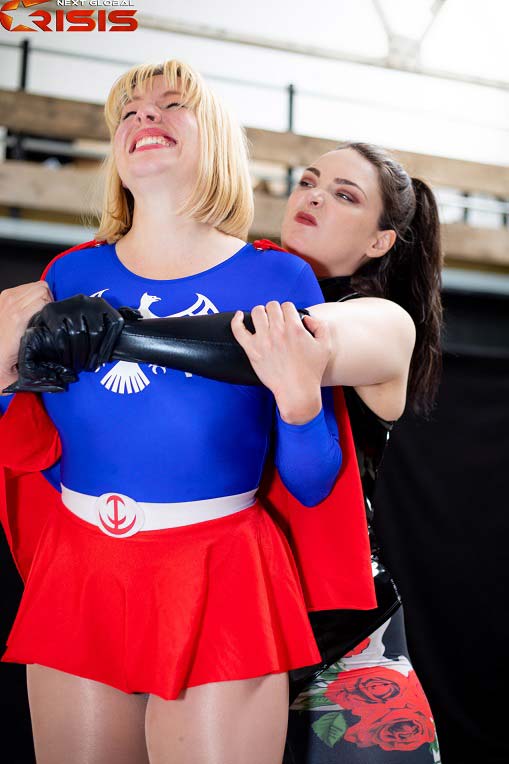 Visit Next Global Crisis for more info