"Villain's Accomplice Part 1" from Next Global Crisis
Wonderstrike is determined to bring Dr Progress to justice for his heroine trading past. A despicable practice of treating superheroines like meat to be sold across the galaxy. The Dr meanwhile is at a loose end. With dimensional portals sealed shut, his trading empire is on hold. Wonderstrike goes undercover as a 'good-time' girl in order to get close to him, and her plan almost works. Unfortunately, the Dr's 'butler' Stanley is a little too nosey, and a fight ensues.
Wonderstrike learns the Dr is an even more disgusting character than she imagined, and he has a plan to use her defeat to his advantage. Does Wonderstrike get her mission back on track? Or will she be KO'd and at the villain's mercy?
---

Member Gift: Miss Freedom
To go alongside 'Villain's Accomplice – Part 1', any member who purchases within 48 hours of receiving the member email will also get 'Pleasing The Prince' unseen and extended video, where a captive Miss Freedom was forced into a little swordplay. In addition, you'll also get access to an action photo set of Wonderstrike fighting off Dr Progress.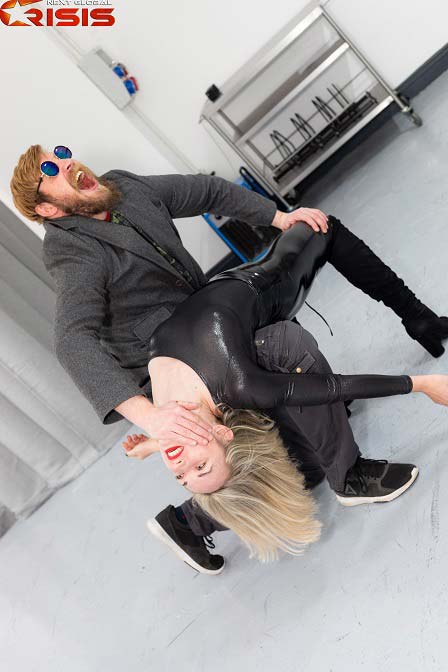 Visit Next Global Crisis for more info