"Villain's Accomplice – Part 2" from Next Global Crisis
Wonderstrike's plan was foiled by Dr Progress and his underling Stanley and she wakes to find herself tied up and at the villain's mercy. Using a control collar Wonderstrike is forced to run a mission for the Dr. He wants her to steal information from a rival called 'The Duke', but she is forbidden to use his name.
If Wonderstrike succeeds, then the Dr gets the information. Should she fail, then he has removed an Elite Force pest with no blowback in his direction. Wonderstrike battles gamely with The Duke, but he is strong and causes her a lot of trouble. Will she remain under the Dr's control? Or be captured by The Duke? Find out now…
---
Member Gift: Infinity Girl Unseen
To go alongside 'Villain's Accomplice – Part 2', any member who purchases within 48 hours of receiving the member email will also get 'Infinite Possibility' unseen and extended video, where the beloved Infinity Girl took on the Superiors. Members also get an accompanying 84 photo set to go with the main video.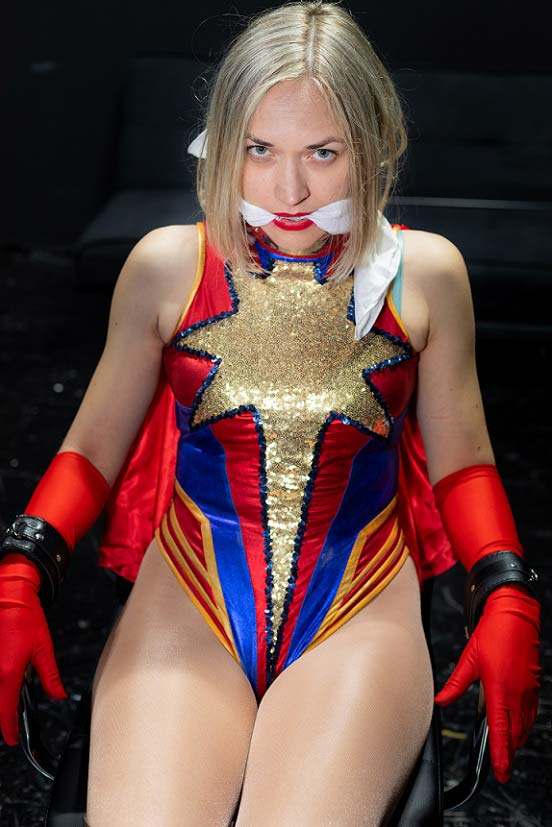 Visit Next Global Crisis for more info