"Wonder Coco Submits" from Fierce Fems
Wonder Coco has been captured and has agreed to submit to the evil supervillain Professor Cyber. But little does he know that his captive has one last wind in her. She makes one last attempt to escape and get information about where her sister Wonder Zoey. After an epic battle in which Coco dominates, Professor Cyber finally turns his table using his special device and weakens the topless superheroine.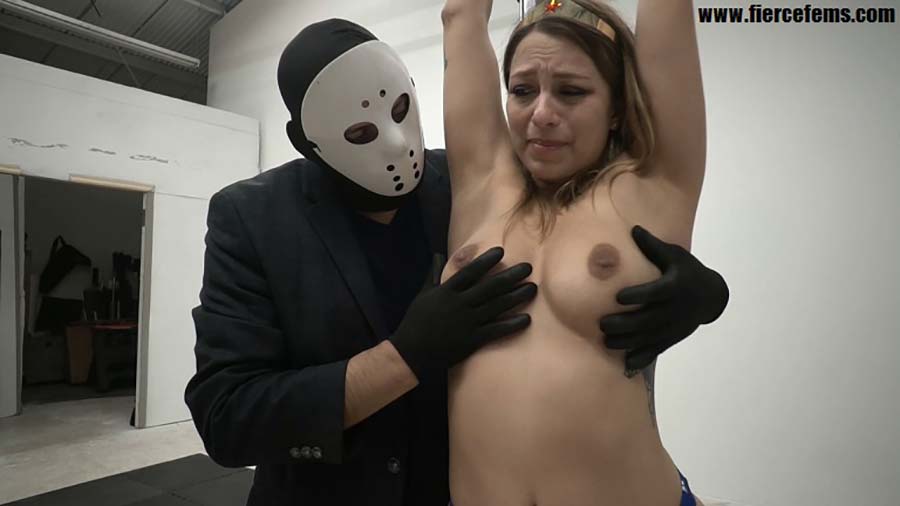 He strips her nude and does some devastating bear hugs and leg spreaders which finally makes Wonder Coco submit to him. Professor Cyber takes full advantage of Wonder Coco's submission. The last 6 minutes of this video include a steamy simulated sex scene (simulated) between the Professor and the willing superheroine.
This is the sequel to Wonder Coco: Tales of Torture which can be purchased here.
Purchase this video at Fierce Fems