"Your Mind is Mine" from Cali Logan
Cali Logan and Jacquelyn Velvets star in Your Mind is Mine – available at Heroine Movies.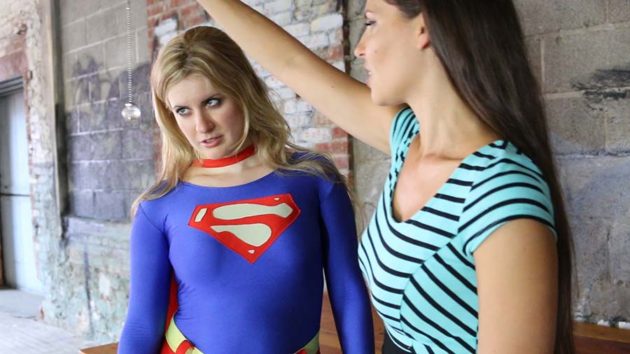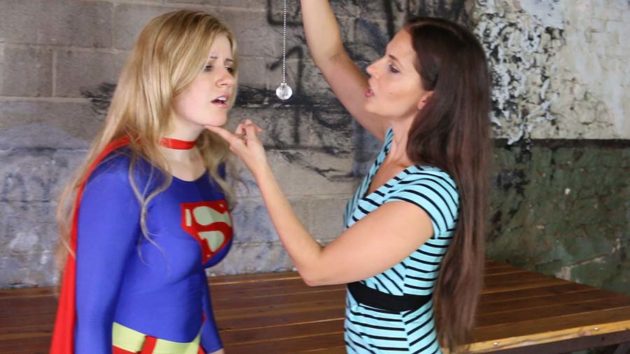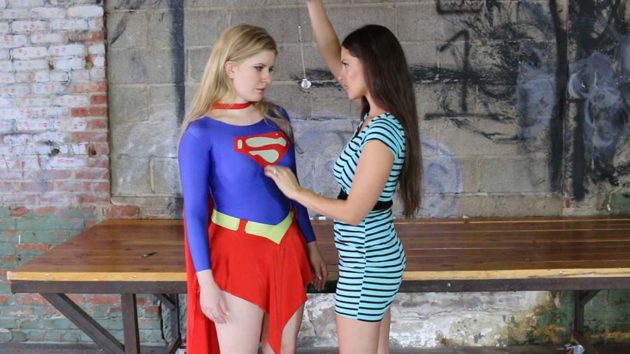 Cali has invited Supergirl Jacquelyn to where she is. Cali greets her and is happy that she came, she wants her help to keep a gem safe. As soon as Cali pulls it out Jacquelyn cant look away. This was Cali's plan all along to mesmerize Supergirl.
Cali tells her that she is no longer there as a superheroine. Jacquelyn tries to fight it. But Cali gets Jacqueline to fall deeper into the mesmerized state. Jacquelyn continues to try and fight it, she feels like she has to because she is Supergirl. But there is no denying that the power of the gem has Cali in complete control. Jacquelyn is now her submissive slave and there is nothing she can do from here on out.
Cali gets a few nice poses out of Jacquelyn for the camera and then has her go to sleep on the table. Cali tells Jacquelyn she will be meeting master that she will be enslaved to as well really soon. But once Cali has Jacquelyn wake up she wont know what happened but Cali will still continue to have complete control of Jacquelyn whenever she is seen.
Not realizing Jacquelyn was Supergirl and her and Cali work together. They run into each other once they get off of break and they wont be going back to work.
This clip runs 14 minutes long with superheroine, magic control, mesmerize, woman following orders, female training, sleep fetish, submissive/slave training
Purchase this video at Heroine Movies