UPDATED! 2 New Videos from Pro Style Fantasies & SuperHeroine World
UPDATE: Both videos are now available for purchase on their respective sites. Please visit the links below to purchase the videos.
Original Post:
Hey everyone! We are releasing TWO new videos today, one for ProStyleFantasies.com AND one for SuperHeroineWorld.com!! And for the first week they are only available to our loyal fans who definitely want to get both! Get both vids for just $40!! That's a $10 savings! Just email me for details: slayerparisproductions [[at]] yahoo [[dot]] com
First up is volume 1 of "World Wide Apartment Wrestling," and there is no better way to start than with Christie Stevens and Angela Sommers! This series will feature the more "sensual" side of wrestling and catfighting, as beautiful women fight and try to sexually dominate each other, all for the delight of their wealthy patrons!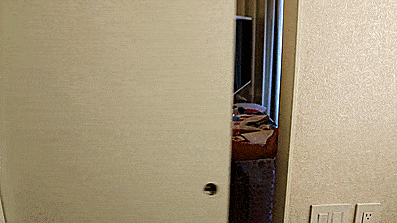 In their first match up, Angela easily dominated Christie after making her cum against her will! She even smacked the then-helpless Christie around, battered her breasts, and even jammed her fingers up into her pussy! Now Christie wants payback, and payback, as we all know, is a BITCH!
Christie gives Angela a taste of her own medicine by making her cum before their match even starts, rendering the sexy brunette utterly helpless! Then Christie humiliates Angela with brutal low blows, bitch-slapping, stomping, fondling, stripping, and a strapon face-fucking and ravishing!! Angela may think twice before trying to use Christie's sensuality against her!
Included in this HOT and exciting video:
Lots of sensual fondling, low blows, bouncing on breasts and pussy, finger jabs to the pussy, bitch slapping, breast squeezing and jiggling, pussy stomps, booty kicking, face fucking with strapon, strapon ravishing (softcore), knees, rag doll, unwanted orgasms, and more!!
Starring Angela Sommers and Christie Stevens!
36 minutes!
Next up is part 1 of "The Slayer and the First," a slayer/vampire saga that will stretch over three chapters! Starring Christie Stevens as Penny, our slayer, and Angela Sommers as her first vampire opponent.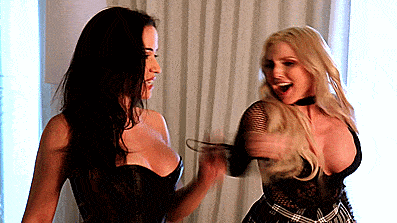 Penny has never had any problem killing vampires before, but this new vamp is stronger than any she has ever faced! The vampire easily defeats her in battle, and then mercilessly and sexually dominates the helpless slayer, stripping her, fondling her, sitting on her face, spanking her, and then fucking her relentlessly with a dildo!! (hardcore) Does Penny stand any chance of surviving this horrific encounter?
Included in this HOT and thrilling video:
Fighting, slapping, face and stomach punching, clothes ripping, fondling, vampire bites to the breast and the neck, face sitting, spanking, dildo fucking (hardcore), and more!!
20 minutes!
Check out the free trailers, and email me for the presale details! slayerparisproductions [[at]] yahoo [[dot]] com
Both vids for just $40!!!