24 Hour Sale from The Battle for Earth
The Battle for Earth is offering a sale for 24 hours, starting Wednesday, November 30 at noon. Check out the details below.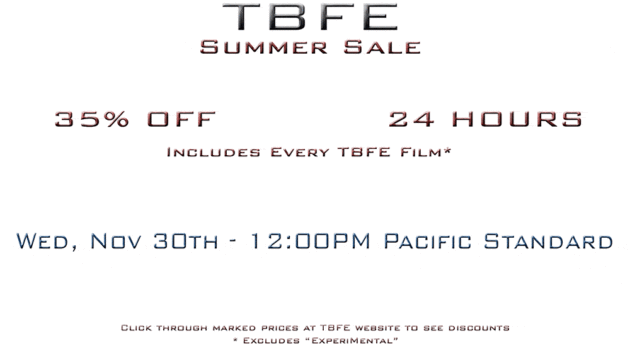 –
TBFE will join the masses and deliver a post-holiday sale lol! All titles will be discounted 35% for 24 hours starting Wed, Nov 30th at 12PM and ending Thurs, Dec 1st at 12PM. "ExperiMental" will not be a part of this sale! Don't forget to check out the combo packages. We updated them again for the sale, and the 35% discount applies on top of the already bulk discounted price. It can work out to be a great deal! To verify you're getting the sale price, go to www.thebattleforearth.com, and look at the "Purchase" buttons. Those prices are original. You can then click through and see what the discounted price is.

Happy Holidays From TBFE!