"Agent Alexis: Captured Detective – Part 2" from Fierce Fems
This video was previously available on www.fiercefems.com.  Now available only at www.heroinemovies.com.
In this sequel, Agent Alexis returns to the hideout of the cartel leader again to plant a surveillance device, only to be devastatingly defeated. This video is entirely one sided, Alexis endures a long beatdown. There are very long sequences of Alexis frisked while she is knocked out.. She endures a beat down and goes out from repeated blows and kicks to the face.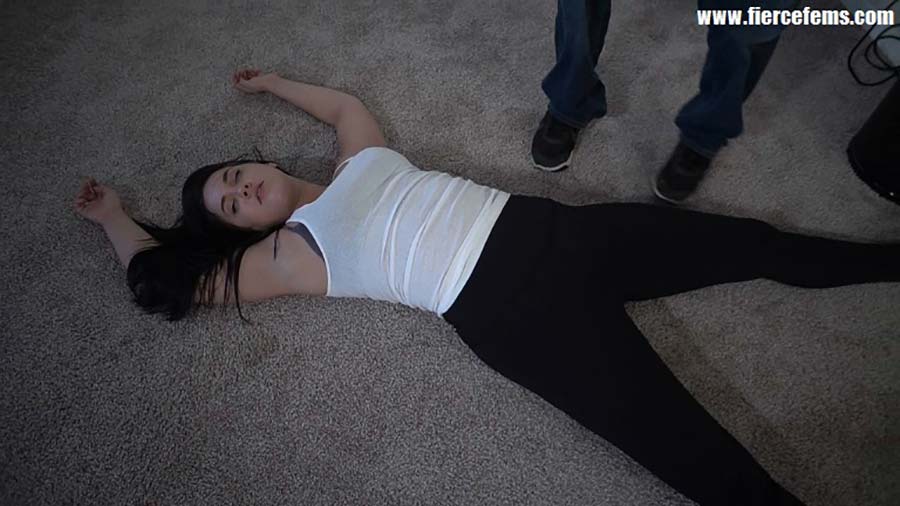 THIS FEATURES BEAR HUGS, REAR SLEEPER HOLD, CHLORO, REPEATED KNOCKOUTS, LONG FRISKING SEQUENCES AND LIMP PLAY.
Running time: 22 minutes
Purchase this video at Heroine Movies