Aliens Galaxy by New malekilldom.com
They've been chasing Red Catwoman all over the galaxy.Now they're going to kick her beautiful ass real hard.
24 minutes of humiliation and male domination of the aliens, using chains, blows to the stomach, and violent stretching of her back.Somewhere in a galaxy far away, aliens from a parallel universe have arrived, hungry and looking for prey for their games.Eng Sub.They found a unique superheroine Red Catwoman.
bellypunching
groin blows
suffocation
stretching
leg wringing
paw at her breasts
gang bashing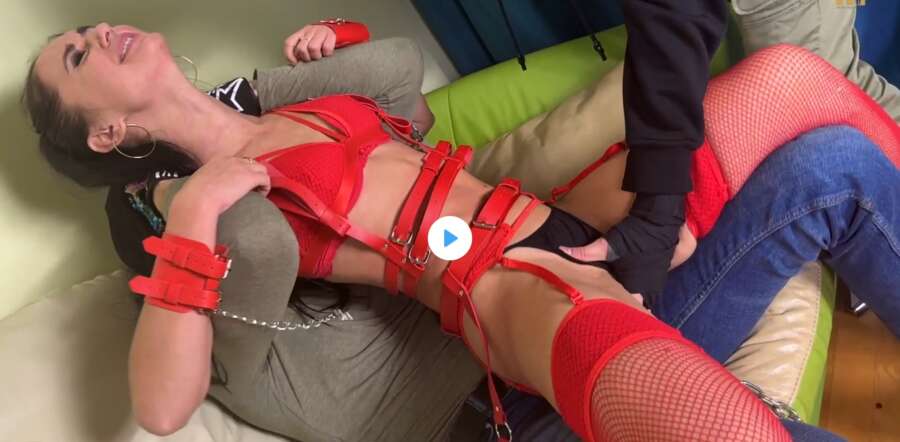 We TFP have launched a site where we show only Maledom.Also on the site will appear brutal bloody videos.There are already many things available.https://malekilldom.com/shop/
Get 24:01 minute movie at a special price of 1080HD 60FPS video SALE 19.99$ Video HERE
Click "Buy Now" using Stripe Paypal direct link
Did not find your payment method, write to me and we will solve it.