"Always Outgunned" and "Sentry Girls 70" from SKW
Check out two new videos from Sleeperkid: Always Outgunned and Sentry Girls: Session 70.
Always Outgunned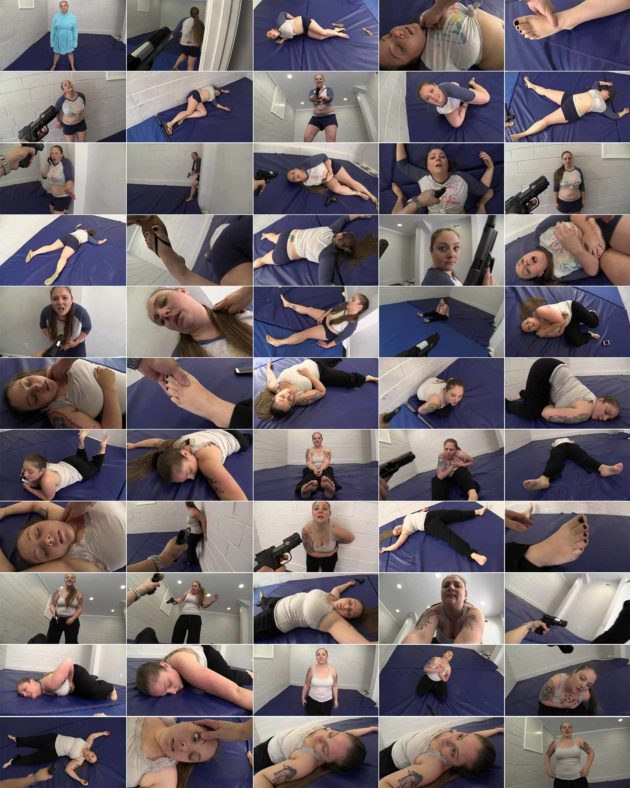 We fade in as SK asks his buddy Katja to act out a few key scenes for an upcoming crime show audition…one where he plays a hitman and she plays several different victims that get "taken out" with his trusty hand gun! Katja happily agrees and the two go to work, delivering a ton of quick elimination scenes, with SK playing the POV hitman and Katja delivering an amazing performance as his unfortunate victims!

Includes: Roleplay hand gun action, shots to the back/shoulder, shootouts, finishing shots to the chest and head, instant limp drops to the mats, derri "air" KO poses, multiple limb checks, sandal removal, final overkill multi-shot finisher.
Purchase this video at SKWPPV.com
---
Sentry Girls: Session 70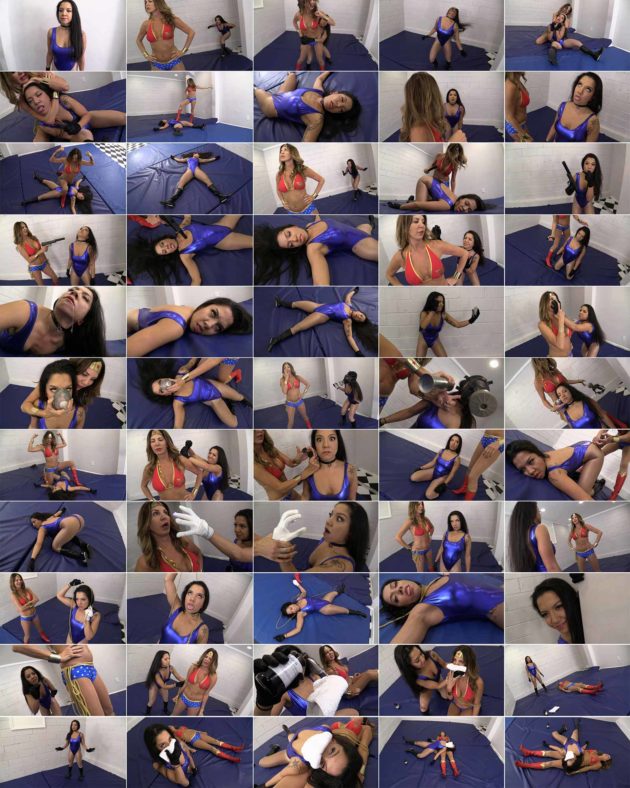 We fade in on a very nervous Agent Jinx as her boss gives her ONE last chance to prove herself to the agency. She is to enter a VR program and eliminate the powerful Wonder-Woman (played by G.L.O.W. legend Hollywood) within the given time limit. And BOY does she try…only to get thwarted each time by the Amazonian Goddess. Jinx fails in comic fashion, thwarted time and time again by Hollywood…until she FINALLY uses her own lasso against her and forces her to reveal her weakness (fans of the classic "FAUSTA" WW episode will see an influence here), finishing her off with a healthy dose of chloroform before performing a self-chloro KO in order to exit the program!

Included: multiple KOs, reversals, failed bearhug, elbow smash to the face, judo flip, sleeper hold KO, eyerolling, tongue protrusion, neck snap, blackjack strikes to a KO, face punch, victory poses, derri "air" KO pose, tranqulizer darts to a KO, tazer KO with drool, gas mask KO, sleepy spray inside the gas mask KO, drugged syringe to the derriere KO, hypnosis, forced sleep, self punchout KO, lasso self-choke KO, Jinx uses lasso on WW, WW forced to admit chloroform will "keep her unconscious," WW KO'ed with chloroform, self chloro KO, final bodypile, (includes alternate KO take)
Purchase this video at SKWPPV.com