"Black Bat Returns" from Sleepy Superheroines
Misty Lovelace returns as Black Bat with a costume upgrade which includes pantyhose and boots. She's out to settle a score with the Trickster who humiliated her in their last meeting.
https://youtu.be/ZZRZsKA8Sn0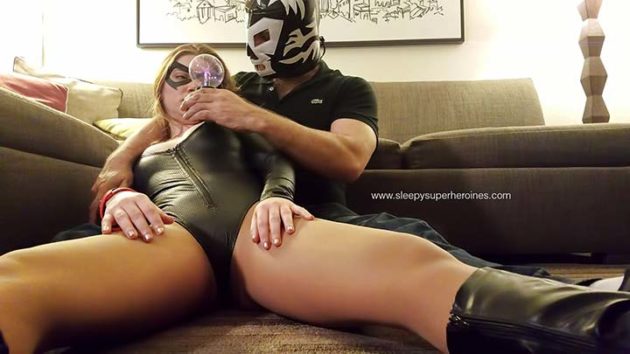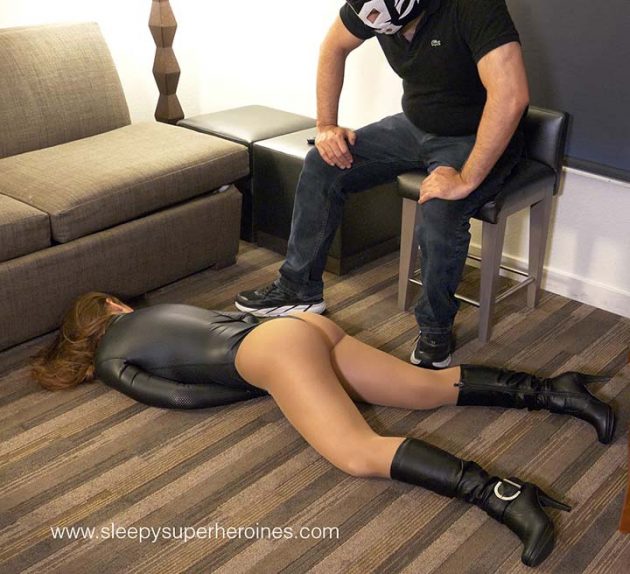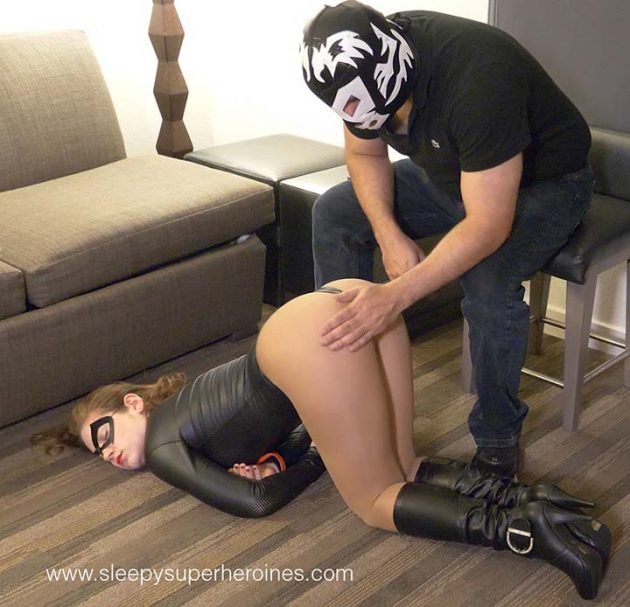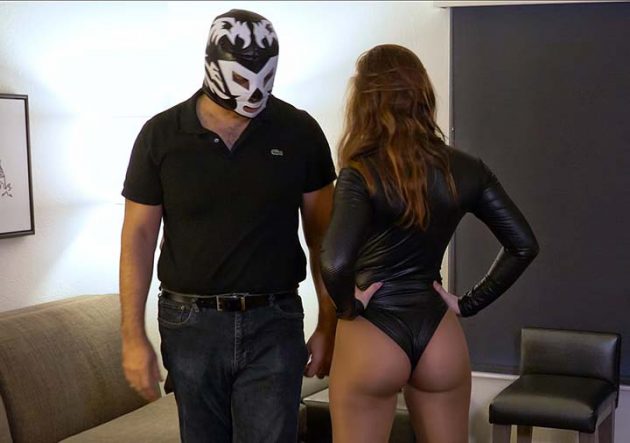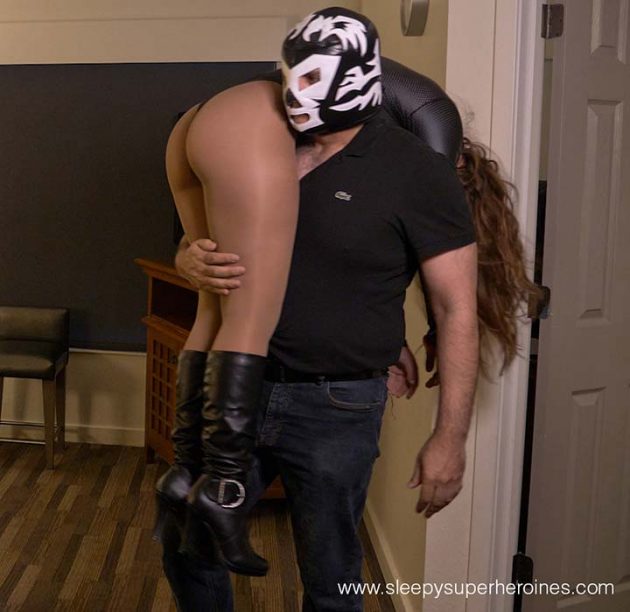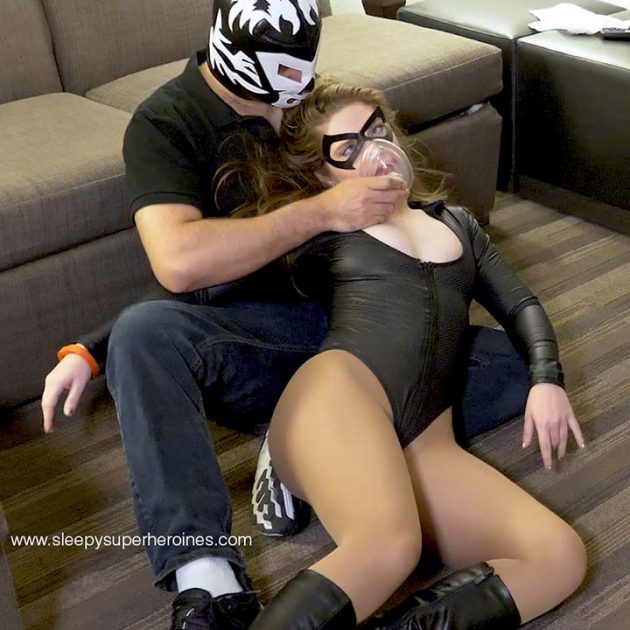 As usual, our cocky superheroine underestimates the well-prepared Trickster who has created a device that freezes the person wearing it for ten seconds (an homage to the Black Scorpion episode, Crime Time). After he places the device on Black Bat, he plays around with his prey, eventually knocking her out cold. Trickster then hypnotizes Black Bat and has her do his bidding when he says the trigger word "obey". Needless to say, Black Bat is in for more humiliation in her second encounter with the Trickster.Can she turn the tables on the fiend? Find out in this action-packed episode.

The video contains peril elements including multiple chloroform KO's including a push-up chloro KO, injection, hypnosis, butt spankings, an over the shoulder carry, and a cradle carry.
Purchase this video at Sleepy Superheroines
Read more posts about Sleepy Superheroines