"Captain Marvel" Info from Comic Con
Marvel has revealed a few details about its upcoming Captain Marvel film, which stars Brie Larson.
• It'll take place in the 1990s, apparently making it a prequel to the current Marvel Cinematic Universe™.
• Captain Marvel will face off against The Skrulls – "a race of shapeshifters that, in the comics, have invaded and very nearly taken over Earth," according to The Verge.
• Rumors about Samuel L. Jackson's return as Nick Fury were confirmed.
Some concept art was also reveled, showing a costume design for Captain Marvel: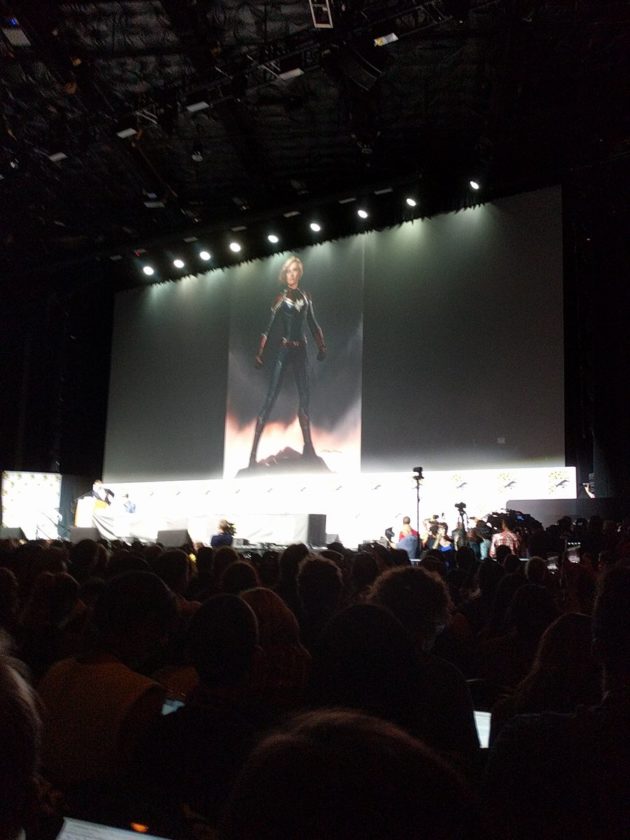 See The Verge for more info