"Double Trouble" from Sleepy Superheroines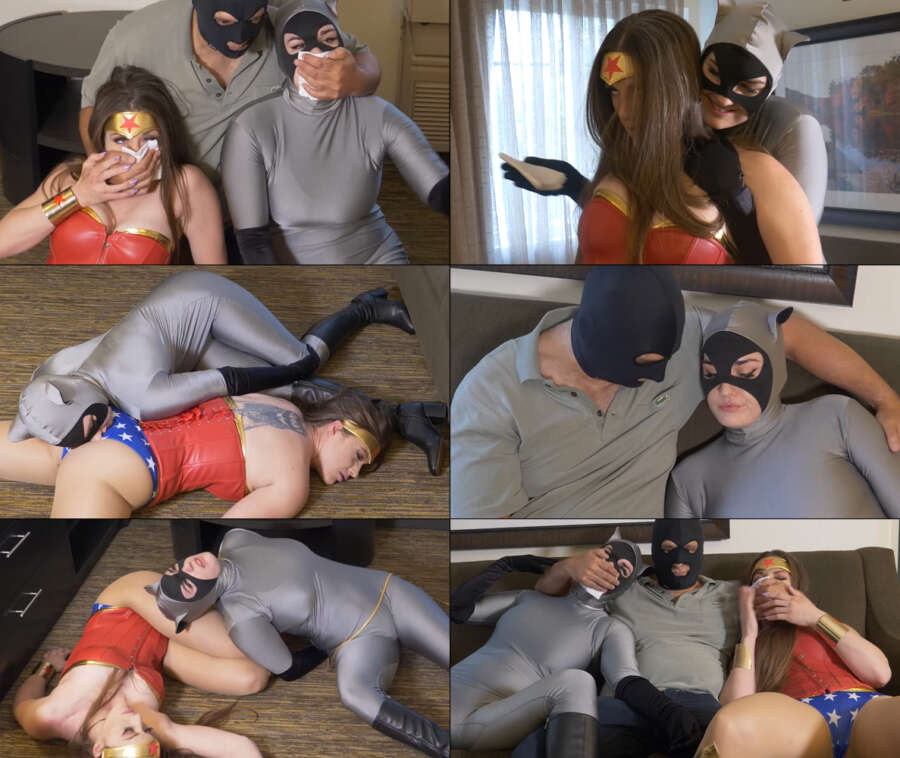 Trickster captures Catwoman and brainwashes her into stealing Wonder Woman's lasso which she does. Wonder Woman comes looking for the lasso only to be chloroformed by Catwoman. Trickster and Catwoman have some fun with Wonder Woman by tying her with her magic lasso and asking some questions before putting her out. Catwoman starts to break free of Trickster's brainwashing only to be defeated again by the tricky fiend. Trickster then decides to have fun with the two of them and brainwashes Wonder Woman into doing his bidding. He orders Wonder Woman to fight Catwoman. Trickster waits until they are exhausted before putting them out again. Can Catwoman and Wonder Woman team up and defeat the Trickster? Find out in this newest release starring fan-favorite Terra Mizzu and introducing Irene Silver.
This video contains female/female fighting, male/female fighting, multiple chloroform KOs, sleeping gas KO, injection brainwashing, limp play, and butt spankings.
Available Now/Watch Trailer: https://sleepysuperheroines.com/wonder-woman-and-catwoman-in-double-trouble