"Enter: Wonder Constance" from Fierce Fems
Enter: Wonder Constance is available now! Click here to purchase this video.
Fetish veteran Constance stars in this new Fierce Fems Production. This video is a prequel to Wonder Andi Betrayed, currently available at heroinemovies.com. Wonder Constance goes on a mission to rescue her Amazonian Sisters from the evil villain Professor Cyber. She discovers one of his hideouts and confronts the malevolent villain. An intense fight breaks out and Wonder Constance quickly gains the advantage utilizing her wrestling skills and placing the villain sexy scissor holds. However, the sneaky villain manages to use his infamous taser and subdues the courageous superheroine. After multiple KO's and belly punching Wonder Constance is weakened and finally agrees to join the Professor. Constance submits to Professor Cyber by allowing him please her; he rubs his hand in between her legs until she reaches orgasm. This video includes:
Mixed Fighting
Scissor holds
KO's
Debooting
Female domination
Superheroine in peril
belly punching
topless nudity
forced orgasm
Costume removal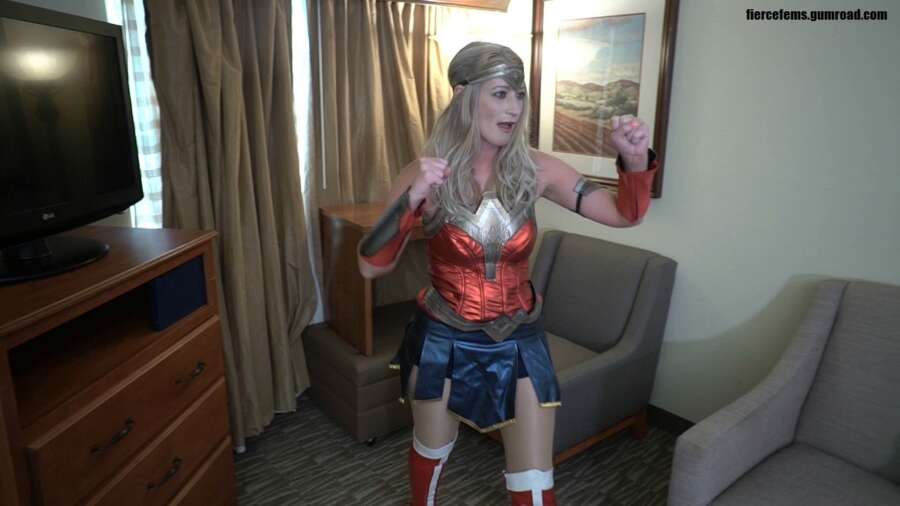 ---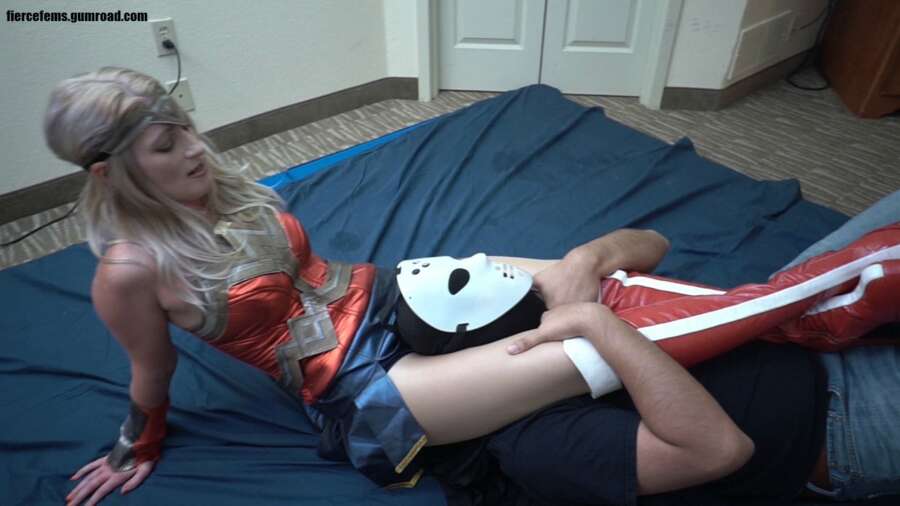 ---
Length of video: 25 minutes
Price: $20
Trailer can be found in the gallery of pictures in the link above.