"Fetcon Fembots" & More New Videos from Sleeperkid
New videos from Sleeperkid include Lia Labowe vs The Vampiress, Sentry Girls: Session 60, and Fetcon Fembots: Volume One.
Lia Labowe vs The Vampiress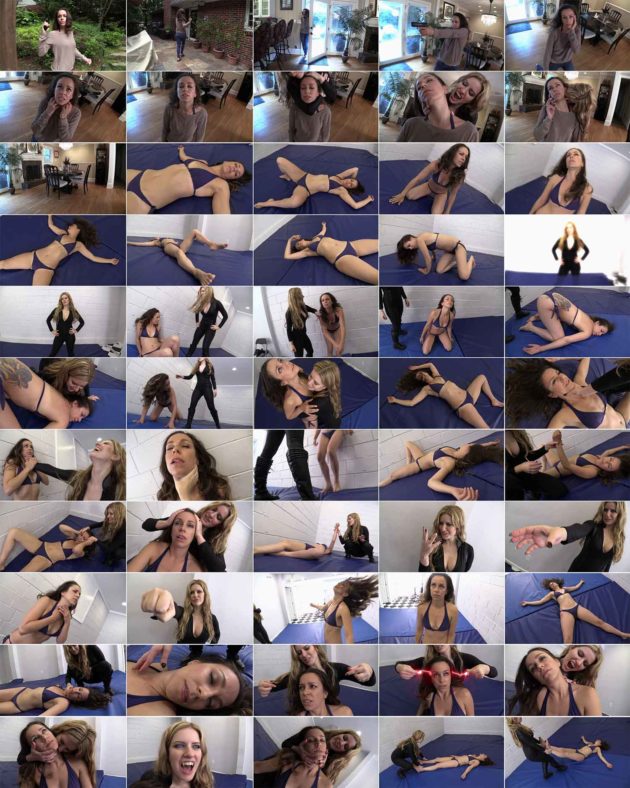 We fade in on agent Lia Labowe…breaking into a house she believes fellow agents Avery, Sumiko, and Saya targeted before their sudden disappearance (in AGENTS vs THE VAMPIRESS). She makes her way inside only to get attacked with a series of blows to the face…all from an invisible attacker! She fires her gun wildly but the punches keep coming…followed by an invisible sleeper hold that slowly knocks her out!

We see the evil vampires appear (played by Jacquelyn Velvets) and take a huge bite that drains Lia enough so she can be teleported to her mat room. It's here that the vampire proceeds to toy with the now bikini-clad agent, knocking her out repeatedly until she's ready to use special will-draining bolts from her fingers to slowly turn her into her personal slave.

After a final bite, Lia is dragged off to a holding cell to join her fellow agents!
Purchase this video at SKWPPV.com
---
Sentry Girls: Session 60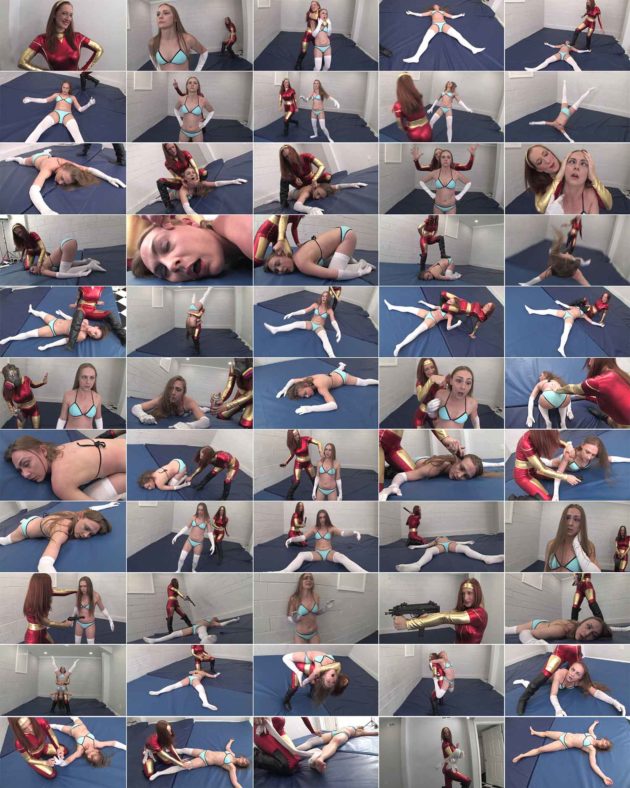 The lovely and lethal Jessie Belle stars as a secret agent in training…tasked to enter a virtual reality program where she displays her best sneak attack/KO skills against clone sentry guard Anne-Marie! The action is fast and brutal as she plows through each clone, taking them all down effectively until a final attack (and neck snap) ends the session!
Purchase this video at SKWPPV.com
---
Filmed at FetishCon 2016 and featuring Catherine Foxx and Indica in their first SKWPPV.COM clip…and the beautiful Tracy Jordan!!!

We fade in on three fembots that SK has designed to act as his bodyguards, but first he's gotta see justhow good they are dispensing attacks, and absorbing them as well! What follows is several small battles, each one ending with 2-3 of the beautiful fembots unconscious and destroyed on the ground! A final sleeping gas contest leads to all THREE bots piled up on the ground as SK examines their unconscious bodies. Satisfied, he leaves them to rest as the camera fades to black!
Purchase this video at SKWPPV.com