Heroineburgh Custom #10 available – "Fenneca the Silver Fox: Unblocked by Bliss"
Custom #10: "Fenneca the Silver Fox: Unblocked By Bliss" is now available, written and ordered by yet another anonymous loyal fan.
This is our first custom to fall into an "R-rated" category, and also the first to feature a well-known touring fetish actress – the lovely and legendary Terra Mizu, who has taken over the role of Fenneca. We really have to thank our fan profusely for this amazing idea, which showcases a solo appearance for one of our most profoundly sexy supervillainess characters.
Here's the scenario: The beautiful super-thief Penelope Fuchs is chilling at home quietly on her couch, studying the methods of advanced lockpicking and drinking a beer. Then she receives a call from her husband Dwight (Canis the Hound) about a lucrative nightclub caper that night.
She wants to get ready for the job, but something is very wrong – she seems to have lost her powers. No diamond-sharp nails, no tight and shiny costume, and no super-strong muscles!
Desperate to regain her strength, Penny tries a very sexy process to kickstart her superhuman transformation – thinking about Dwight and committing crimes with him turns her on quite a bit. Her stimulation builds to a frenzy. Will she be able to once again call upon the awesome powers of Fenneca the Silver Fox, and meet her faithful lover in time to pull off their heist?
Some of the elements:
Top-notch beautiful and expressive actress
Lots of very erotic talk
Stimulation to climax
Costume transformation
Writhing in tight shiny spandex
Flexing and showing off powerful sexy body
Allure of bad-girl supervillainess
Apparently, this story was influenced by some previous superheroine fetish videos done by various producers which had somewhat of a similar premise, although the circumstances in this particular story are unique. Every great idea has to come from somewhere!
Now available for download at http://www.heroineburgh.com/custom-videos/ .

If you have an idea for a custom involving one of our original characters (we also have many alternative costumes, including some standard superheroine ones – one of which you'll see prominently in Custom 11 when it's finished!), let's begin the discussion at info@heroineburgh.com or fill out the contact form on our website.
Thanks to our anonymous sponsor, and all of our loyal fans!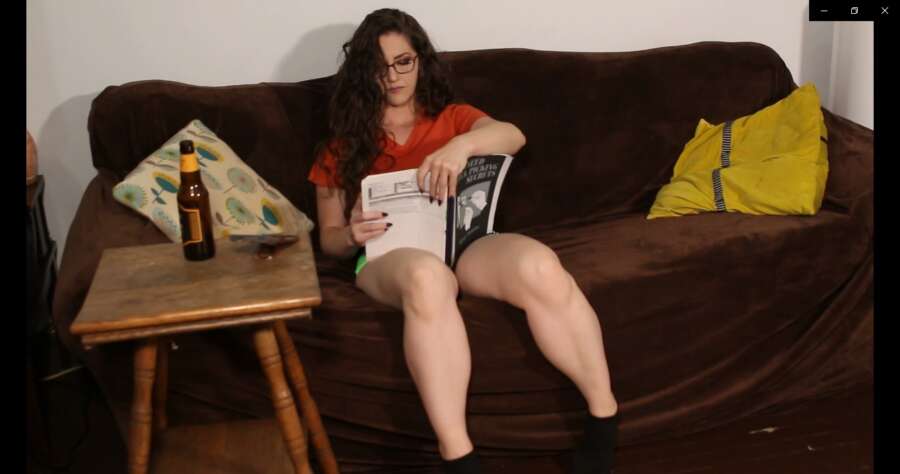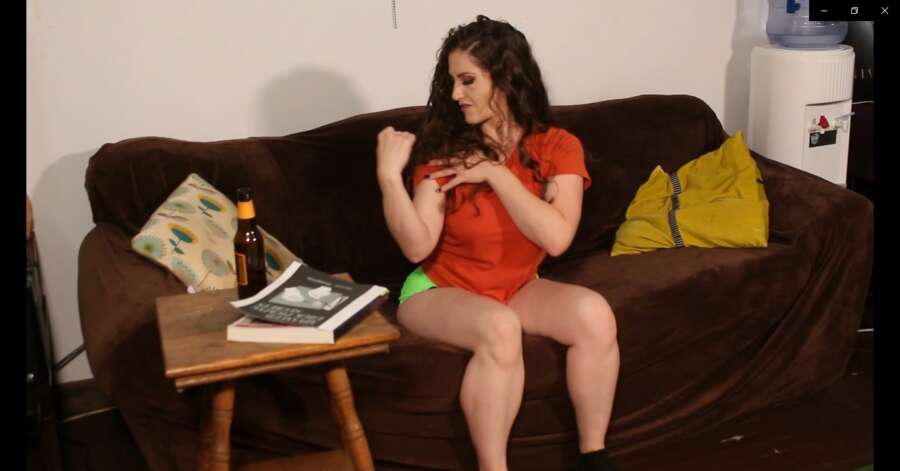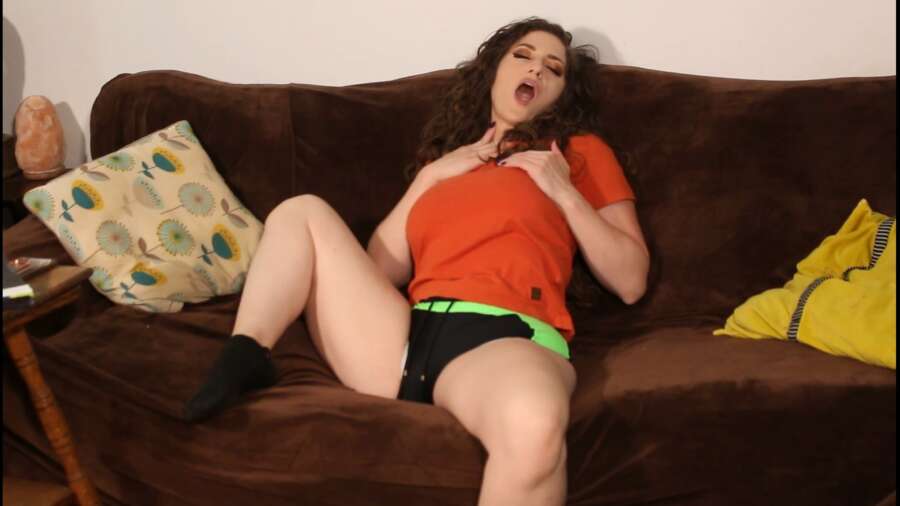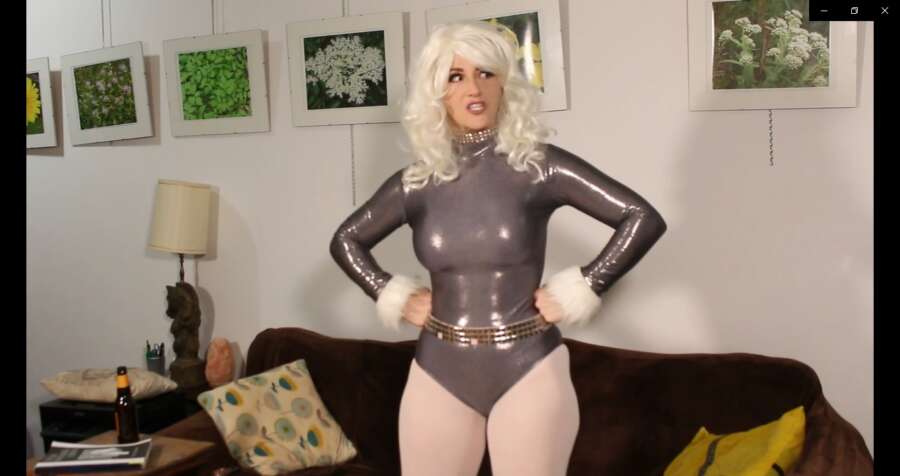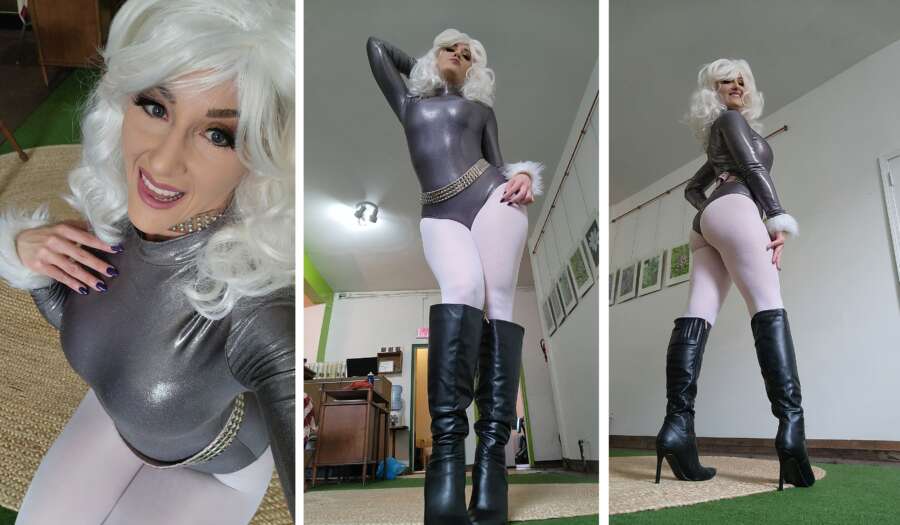 All right, we hope you've chosen to check out Custom 10. Since you've read this far, we're going to give you a little bonus (or boner, as the case may be) with an update report on the doings of Heroineburgh.
This past summer, we vended at a ton of great Comicons including Hershey PA, Altoona PA, Garden State (NJ), HeroesCon (Charlotte), CauseaCon (Beckley WV), SalemCon (OH), and our hometown 3 Rivers Con and Pittsburgh Comic Show, as well as sponsoring a "Comicsburgh Day" at our LCS, Phantom of the Attic, and showcasing at Free Comic Book Day in New Dimension Comics. Almost all of these events were attended by our great Heroineburgh actresses, and we've added several new ones to the roster such as Sammie (Fianna), Yi (X-Machina), Jess Z (Chlorina) and Diana (Vendetta).
Coming up in the fall: next weekend Sep 22-24 we'll be at Cincinnati Comicon with Hellfyra; Oct 7 at DuBois PA Supercon with Fianna; Oct 21 at Great Lakes Geek Fest (Geneva OH) with Vendetta; Nov 4-5 Akron OH Comicon with Devana; Nov 11 Horror Realm Flea in Pittsburgh's South Hills; Nov 19 at Buckeye Comicon in Columbus OH with Arctica; and Dec 16 Big Apple Comicon in NYC with Arogya. We hope to see you there if you can make it!
As for production updates: unfortunately we have to start with a bit of very tragic news. Our longtime webmaster Andy (one of my best friends) passed away a few weeks ago, and his edit of EP22 was trapped in his laptop (that's right, nobody knew the password) so we are starting to edit EP22 again from scratch, while we also bring a new webmaster up to speed. Meanwhile, we are going ahead with various EP23 shoots, so those two episodes should be out around the same time later this year, instead of successive as we had originally intended.
We really hope that Custom 10 did whet your whistle for more appearances by Terra Mizu, because she does appear in combat scenes as Fenneca the Silver Fox in both EP22 and EP23 coming up. And while you're looking forward to that, here a couple of sneak preview photos featuring Terra.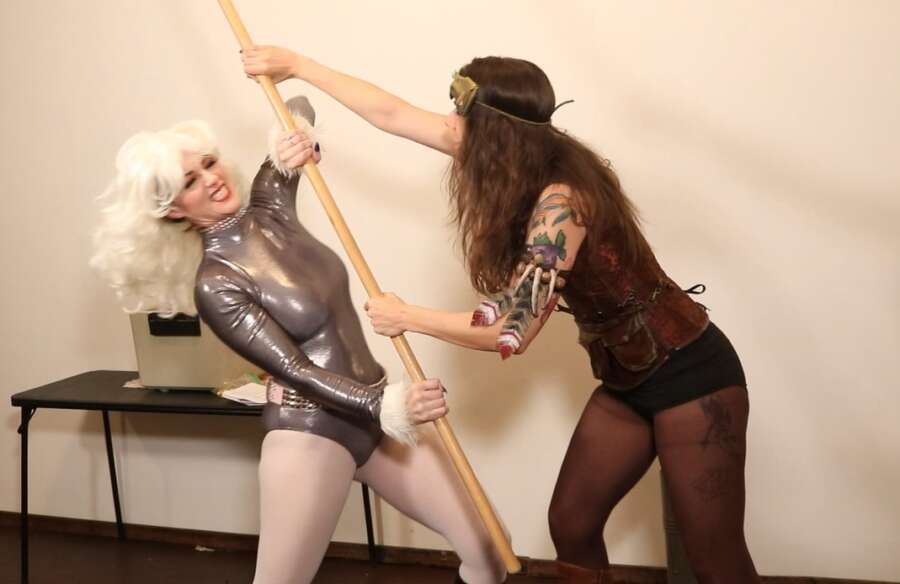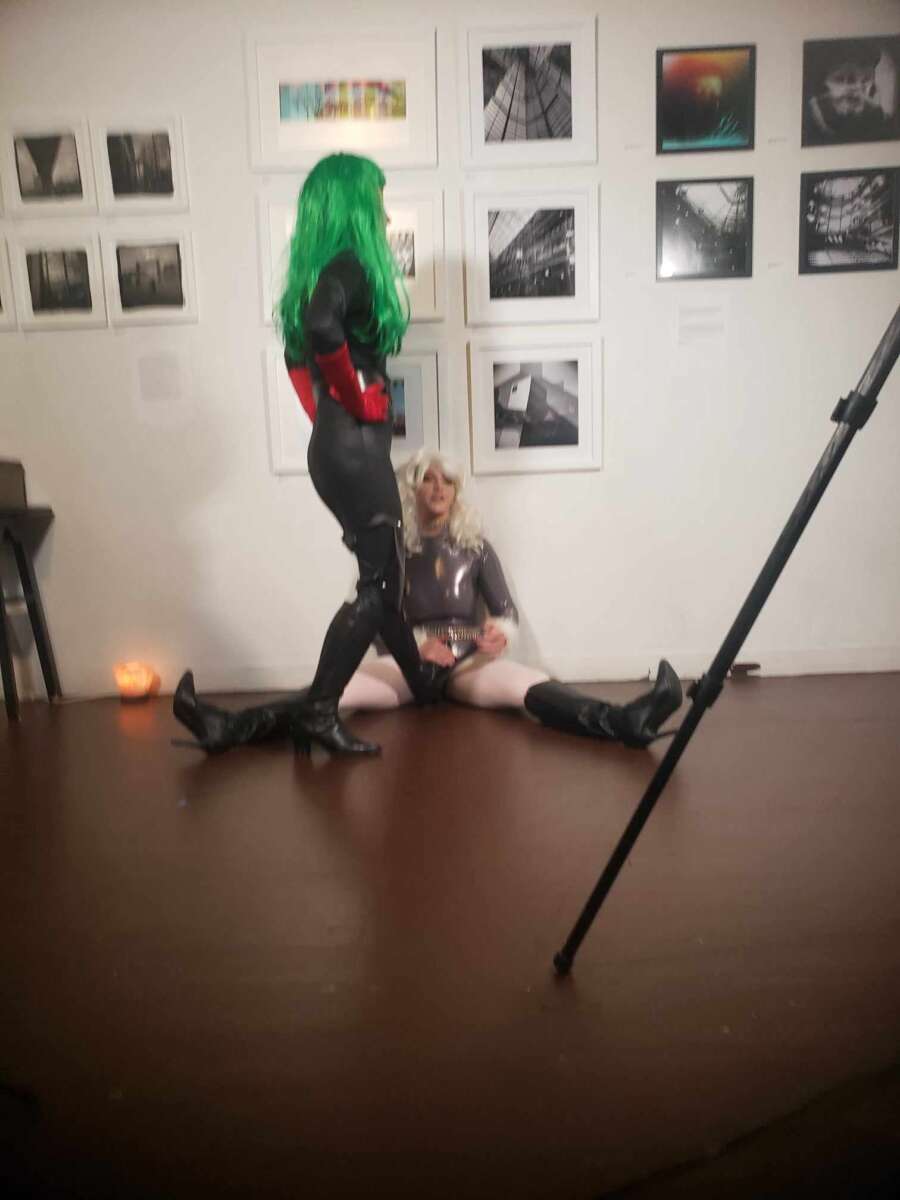 We are also working hard on the fourth issue of Heroineburgh Comics, which should also be out near the end of the year. Here are some highlights to look forward to, with four great interior tales drawn by Benjamin Zeus Barnett and Wayne Brown, and a fantastic cover from DC Comics freelancer Jason Wright. We're still working on lining up the back cover pinups.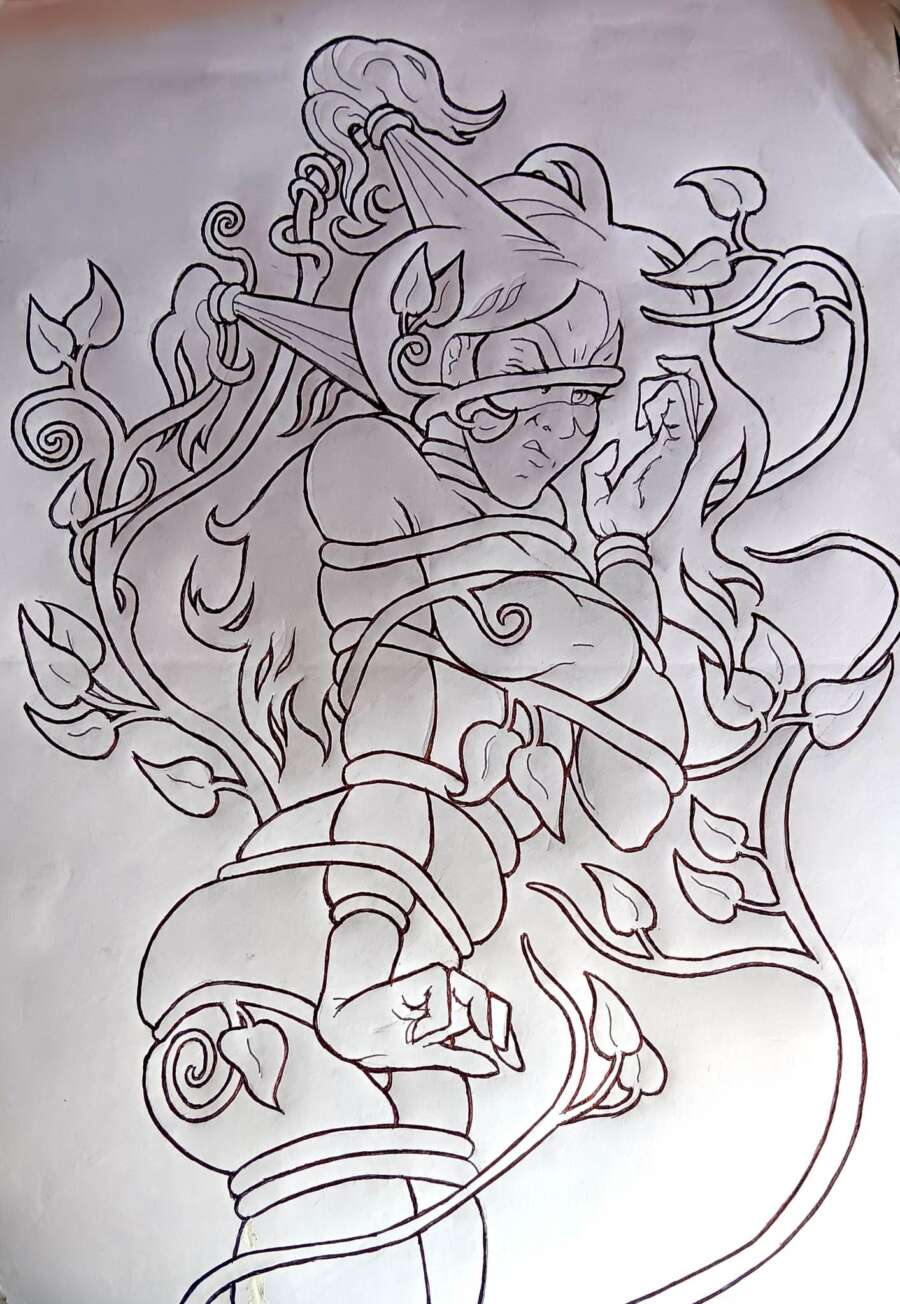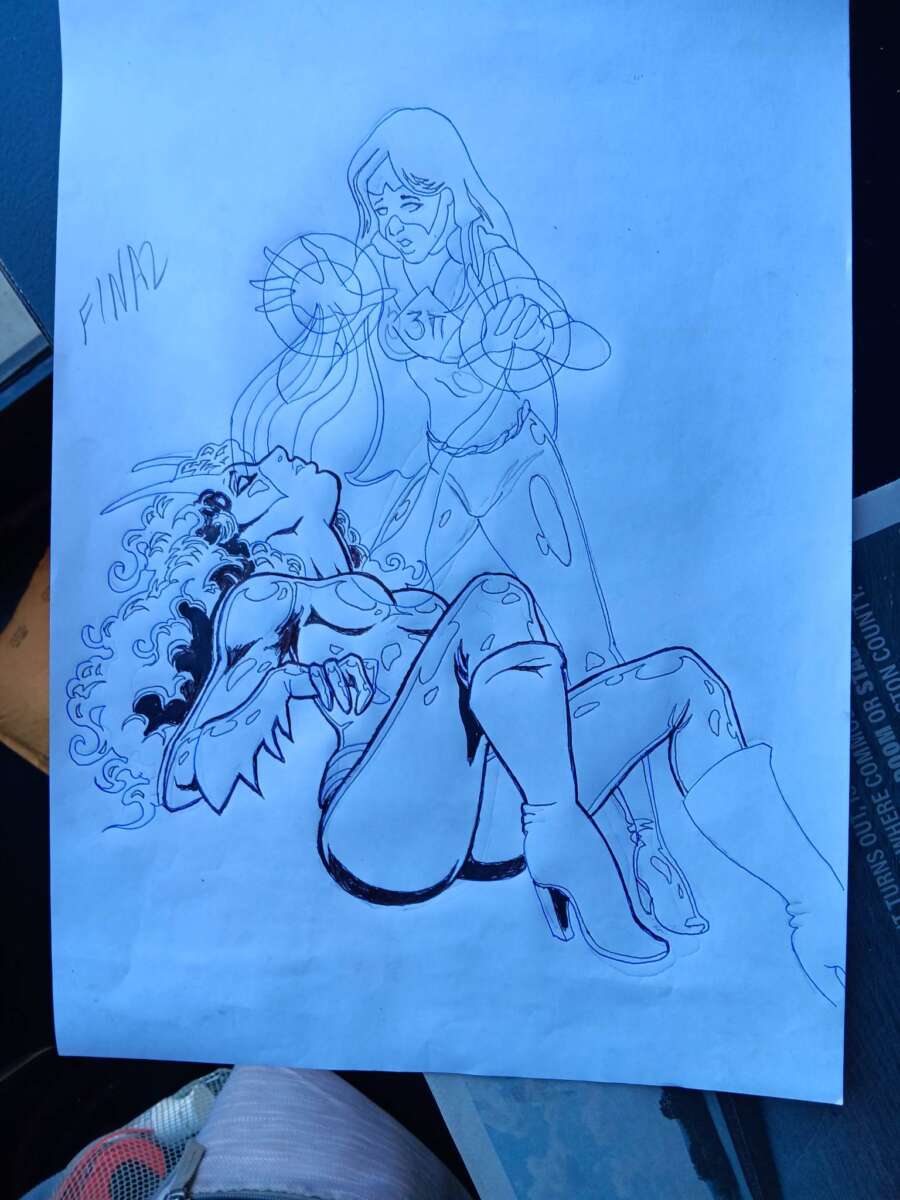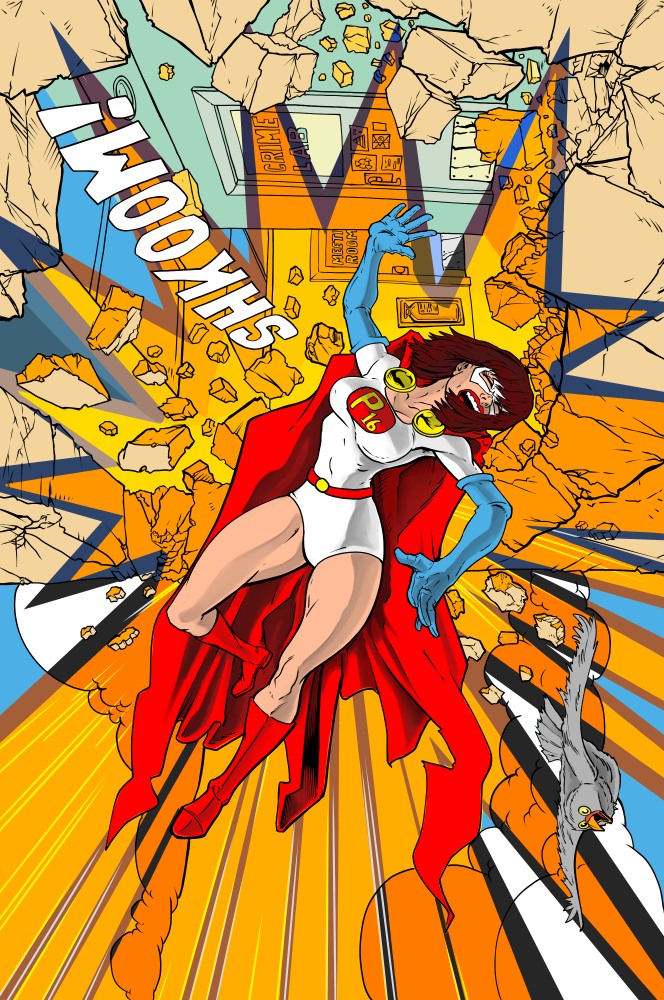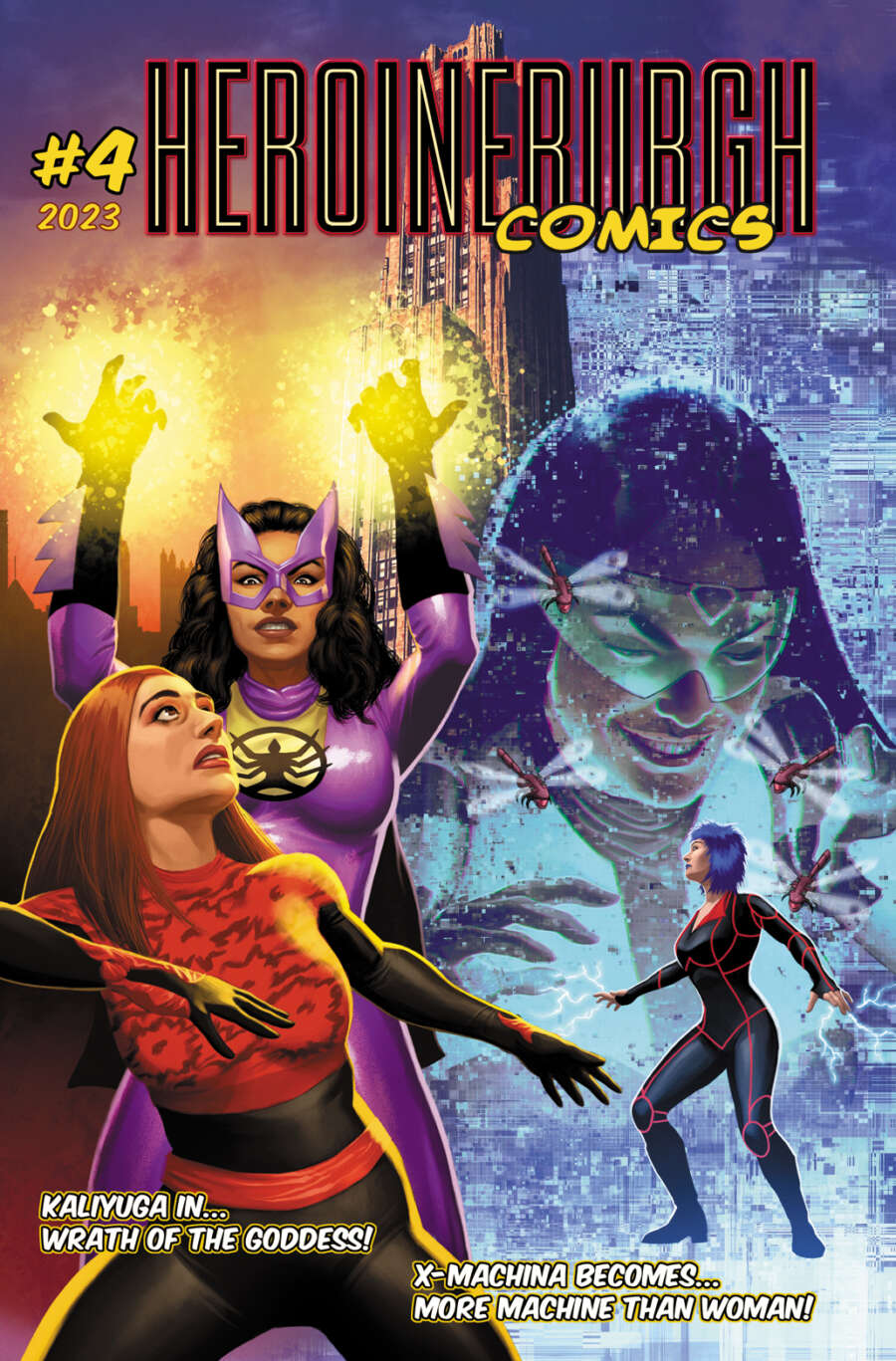 That's all for now – have a great fall season!