Heroineburgh Episode 17: Systems of Romance
Now available: Episode 17 of Heroineburgh – the 4th episode of Season 2!
Heroineburgh is a PG-13 live-action superheroine video series based in Pittsburgh, PA. The first season (13 episodes) creates an entirely new universe, revealing the origins of 20 superheroines who gain their powers from a dark-energy meteor bombardment. In Season 2, fragments of the dark meteor have fallen to earth, transforming more women into evil and chaotic supervillainesses. The Heroine League must stop them, as well as contain the efforts of the sinister Black Faction, led by corrupt detective Drake and his wife Vaporia. Each episode involves several story arcs in the tradition of superhero television shows.
Action, comedy, drama, romance and combat, all in the finest spandex, capes and tights! Plus introducing three new actresses playing Hellyfra, Peccadilla, and new supervillainess Stellara. PG-13 content level.
Episode 17 is now on sale at HEROINEBURGH in the Season 2 page of the Video Store.
http://www.heroineburgh.com/season-two-video/
Price is $9.99 each, and the video is 29 minutes – slightly longer than a typical TV program.
Here is the trailer for Episode 17:
A short description of Episode 17 follows below, as well as some cast photos from the episode.
EPISODE 17: SYSTEMS OF ROMANCE
(Fianna's Love Triangle – Jinniyya & Gardenia vs Devorra – Arogya & Frija vs Kaliyuga – Rise of Stellara – Sintilla's Sidekick)
In the fourth episode of Heroineburgh Season Two…..
Fianna is trapped in a love triangle between her jealous girlfriend Carrie and the beautiful Arctica, the ice queen – how will new League member Hellfyra help to resolve it?
Crainiac and Drake devise a stronger weapon to destroy the heroines – which traitor from the League ranks provides the power?
Jinniyya and Gardenia pursue the trail of Devorra the Queen Bee, while Arogya and Frija track Kaliyuga's vengeful path of destruction. Will the heroines succeed in their missions?
Who is the brilliant and eager sidekick of Sintilla the master thief, and what threat will the new solar-powered supervillainess Stellara pose to the city's populace?
Starring: Emily, Sarah D, Bridget, Josh, Ben, Erika, Kristin, Laura, Sydney, Nupur, Sarah S, Anna, Anastasia, Jonathan, Sasaya, and Shannon. And Devorra's Drones: Jon, Jake and Sean.
This episode continues Season Two of Heroineburgh, and features 7 heroines, 5 villainesses and 5 villains.
Themes: Lethal Love Triangle, Pursuit of Justice, Treacherous Villainy, New Criminal Threats.
Elements: Tight Costumes, Caped Heroines, Masked Heroines, Masked Villainesses, Heroines in Tights, Transformation Sequences, Villainess Monologues, Super Strength, Female on Female Combat, Female Domination, Knockouts, Belly Punches, Bearhug, Crotch Kick, Depowering, Peril Trap, Villainess Restrained, Heroine Peril, Lesbian Romance, Mind Control, Male on Female Combat, Super Powers, Special Effects, and more!
Episode 17 is now on sale at HEROINEBURGH http://www.heroineburgh.com in the Video Store under Season Two.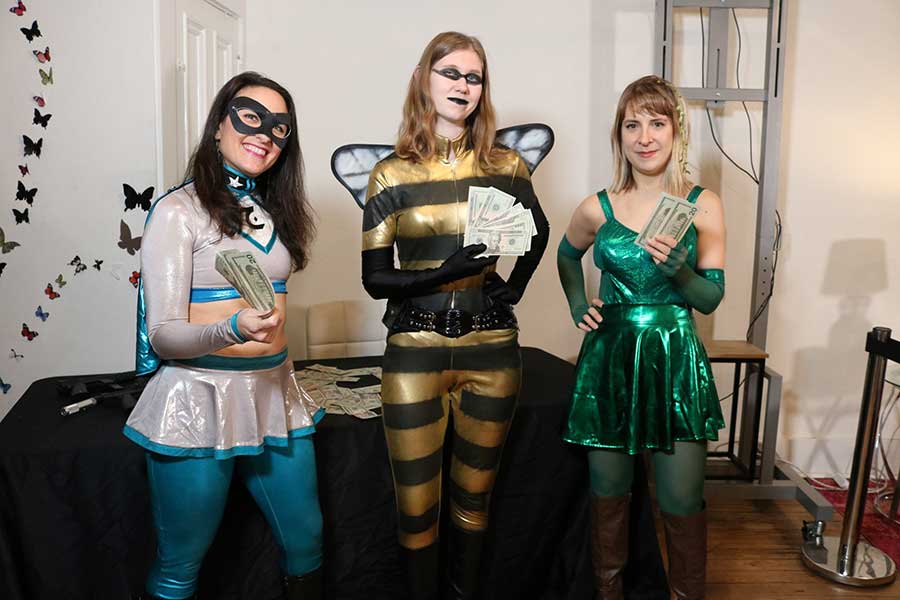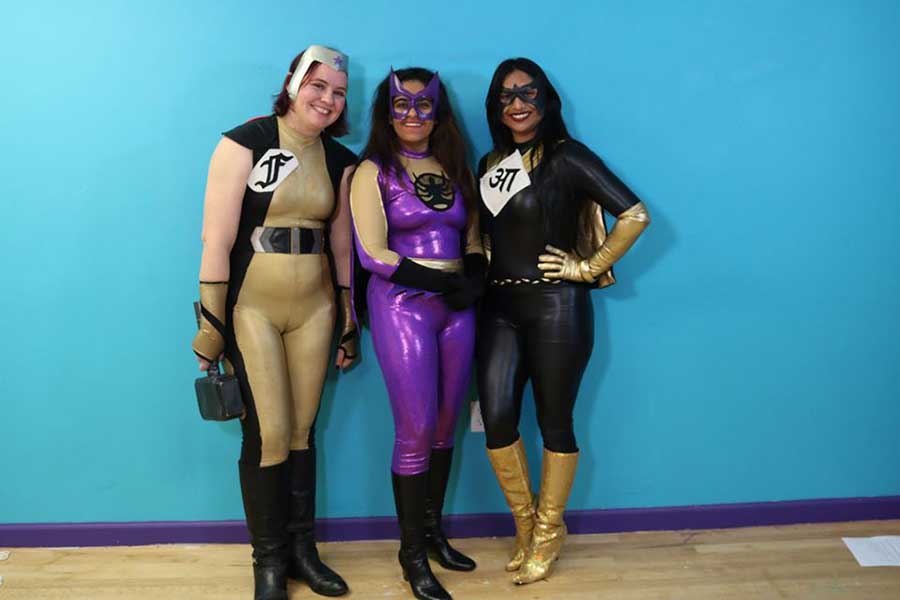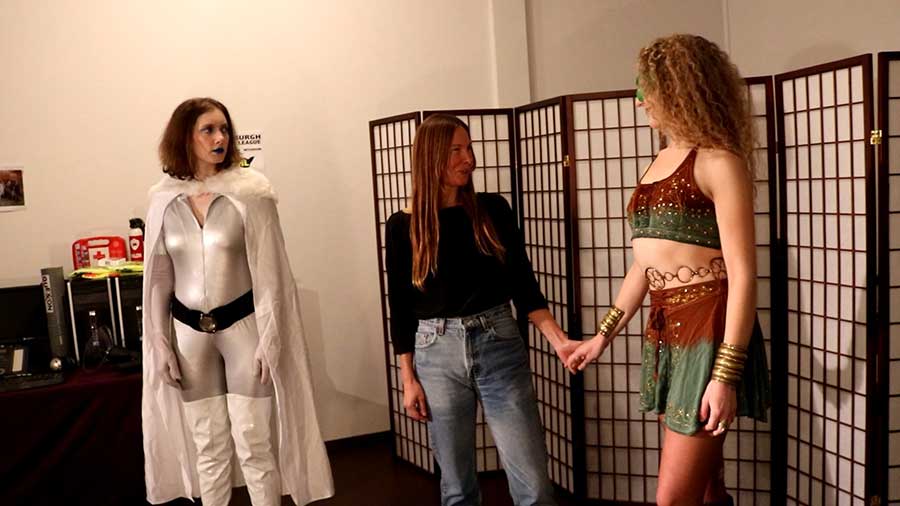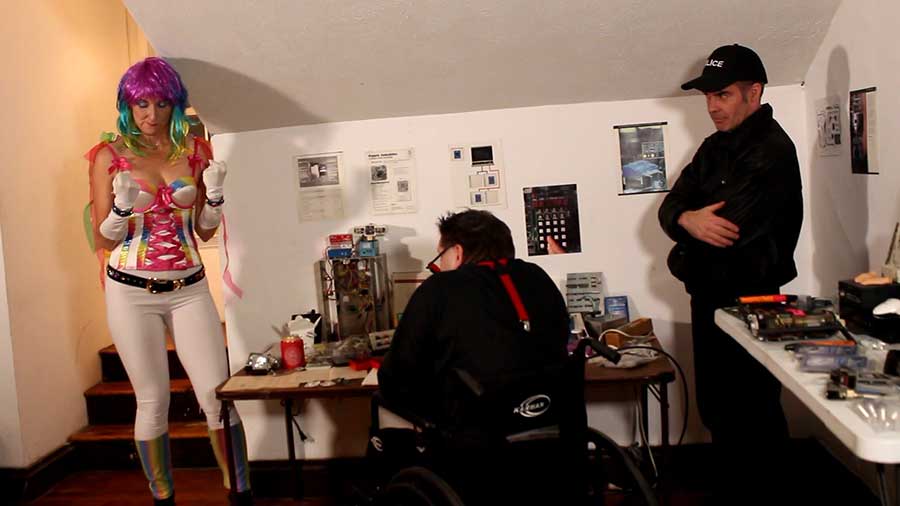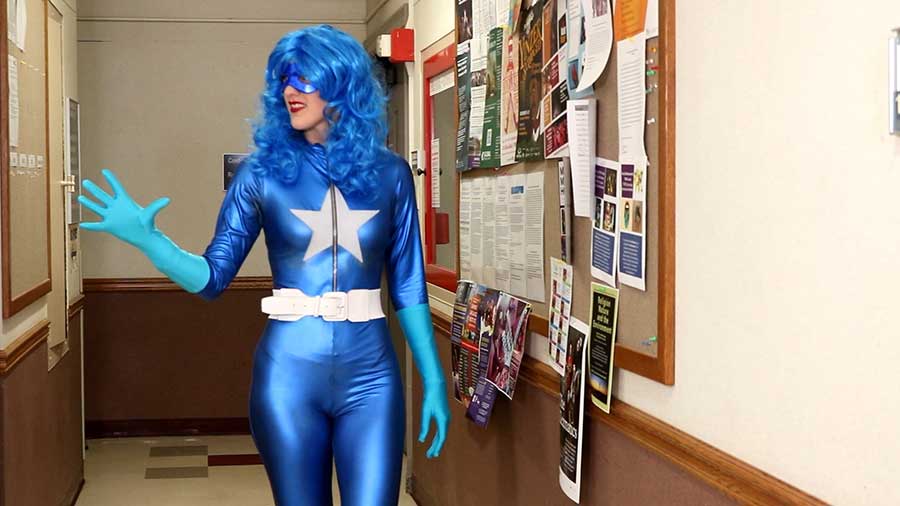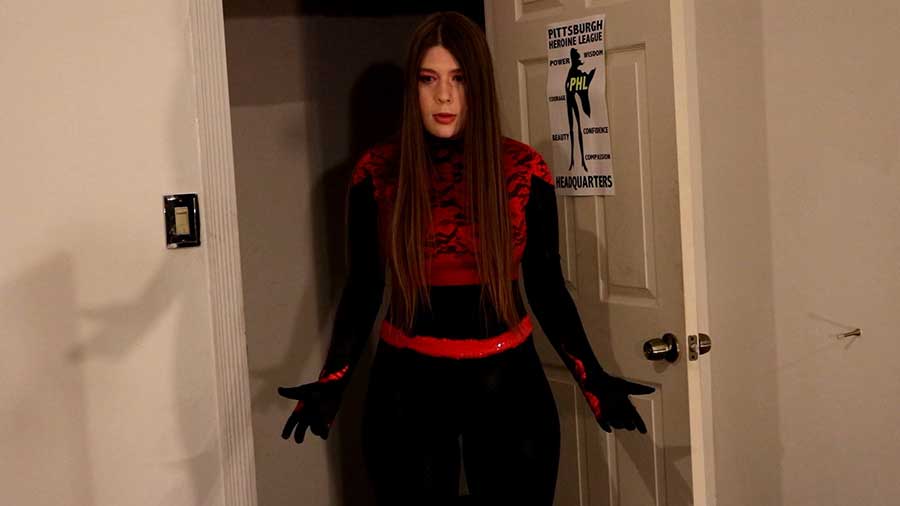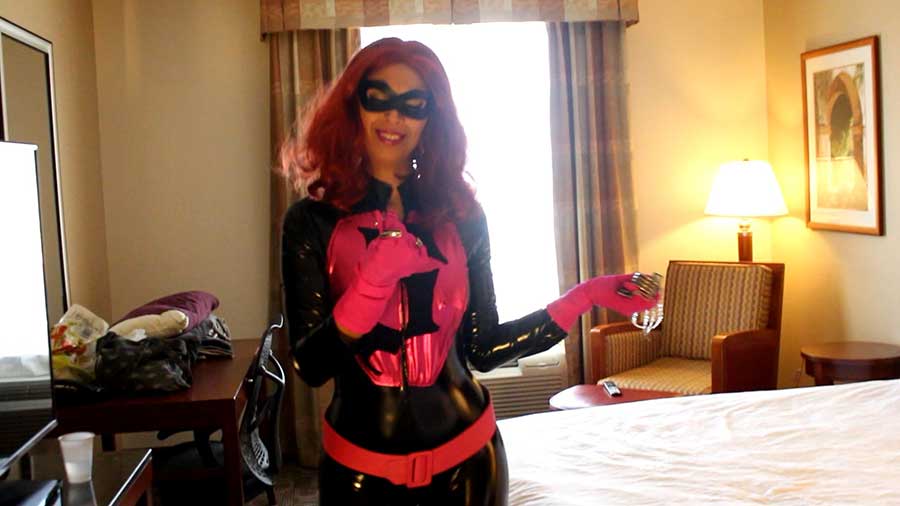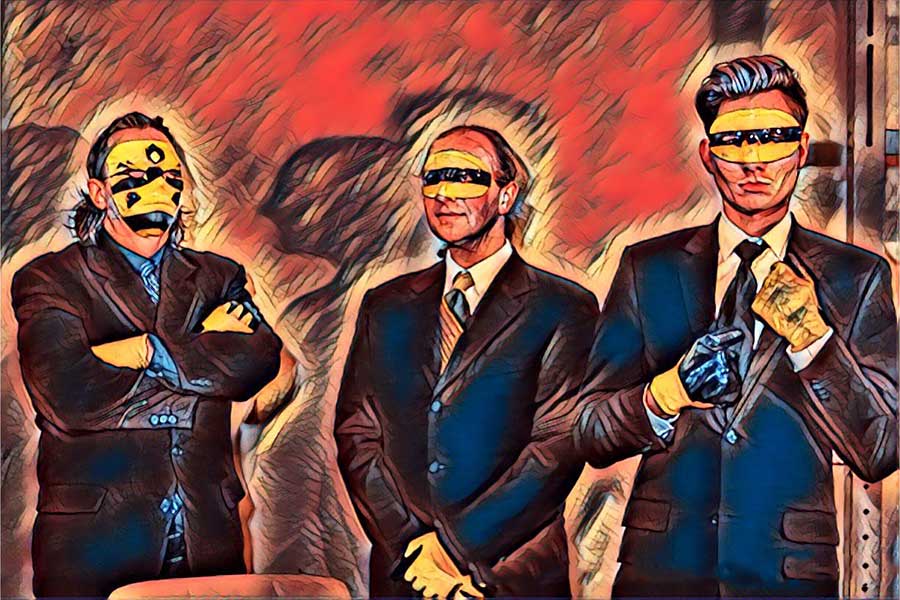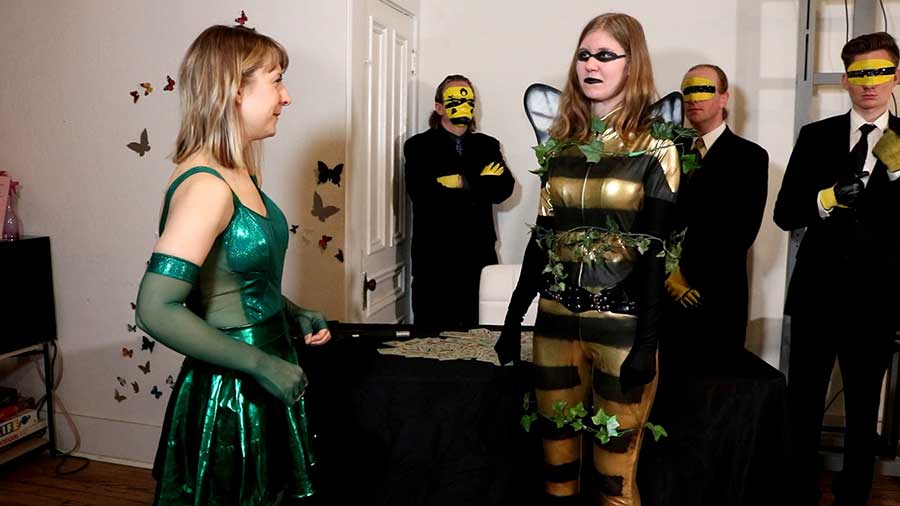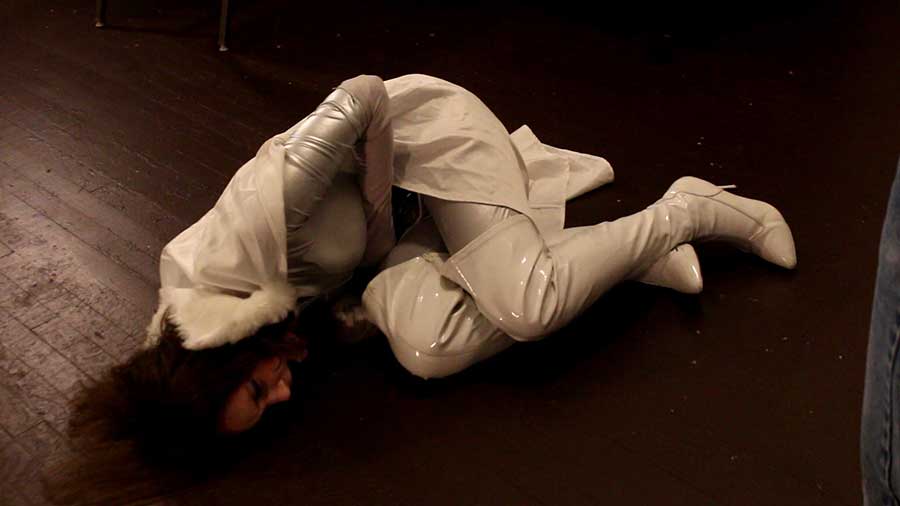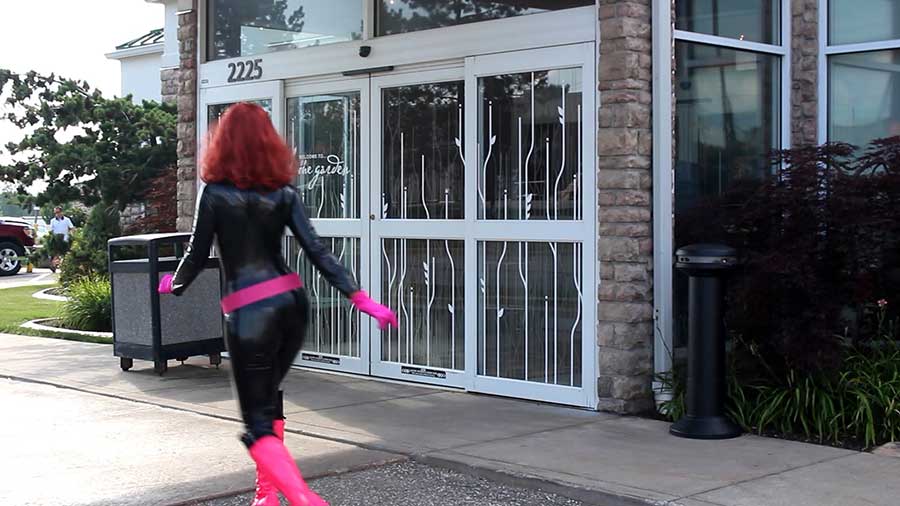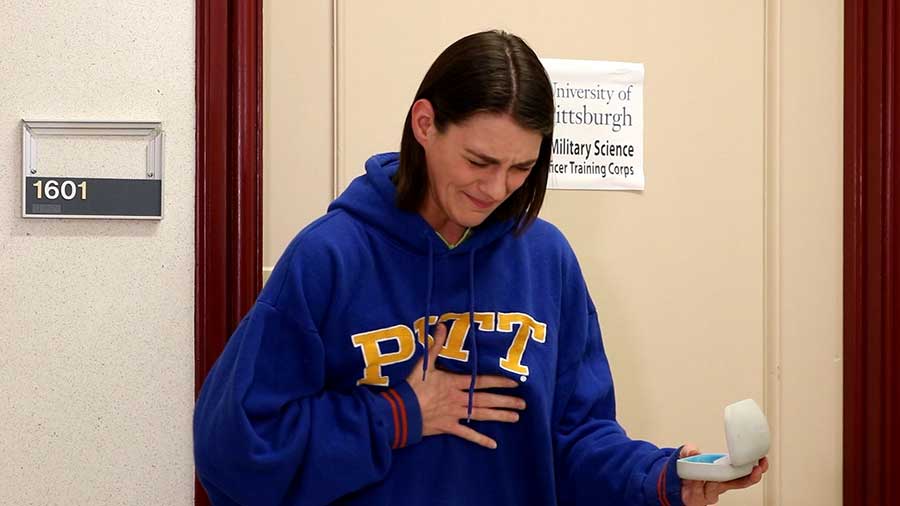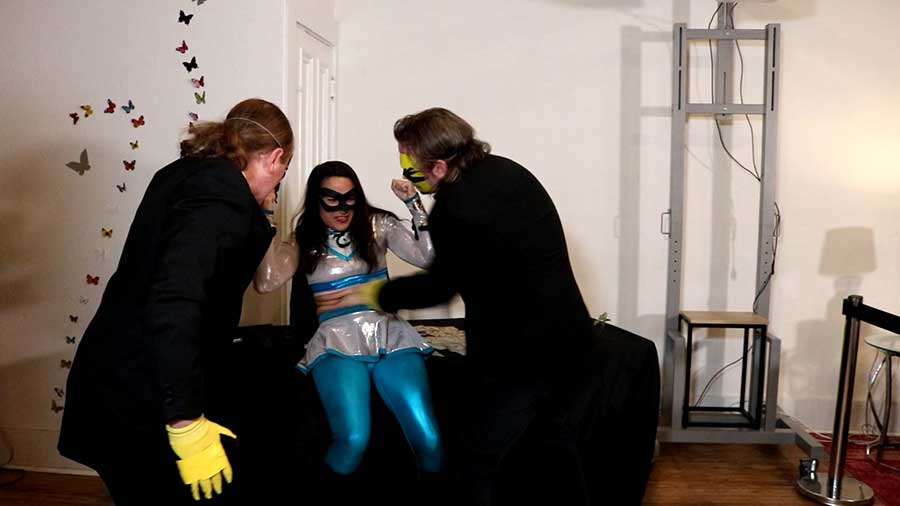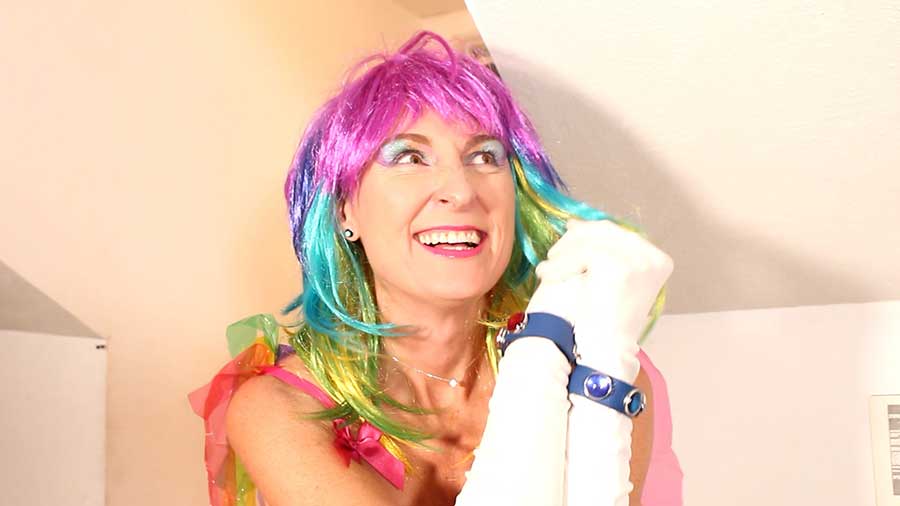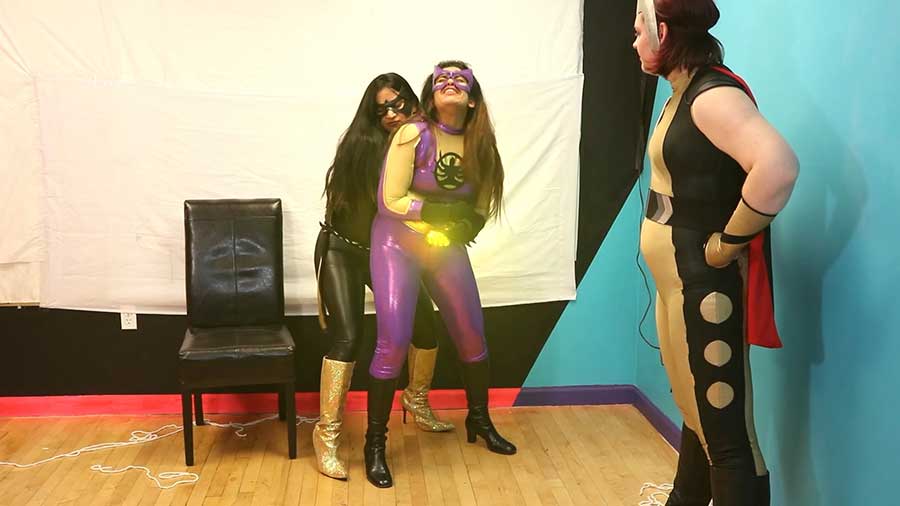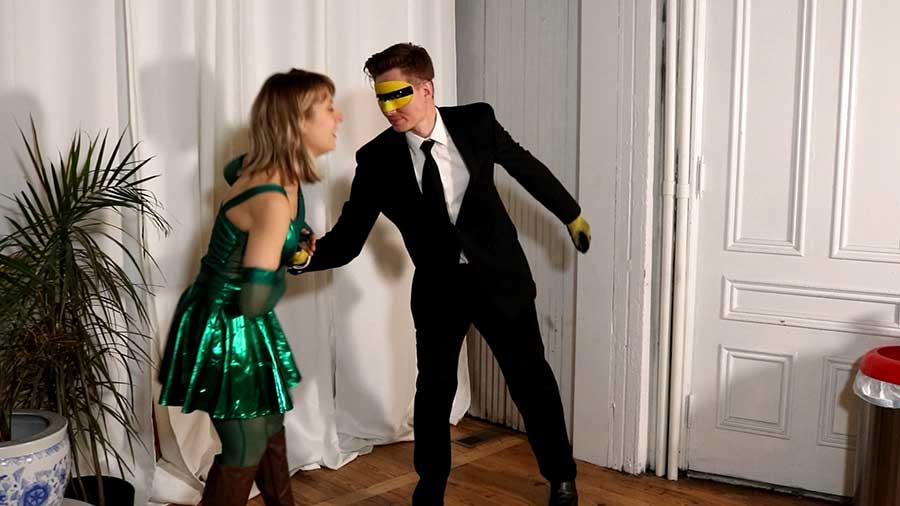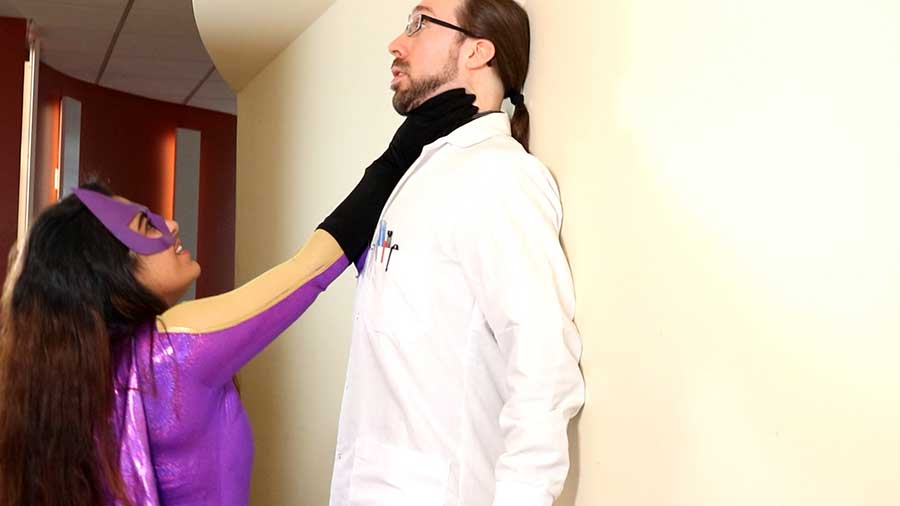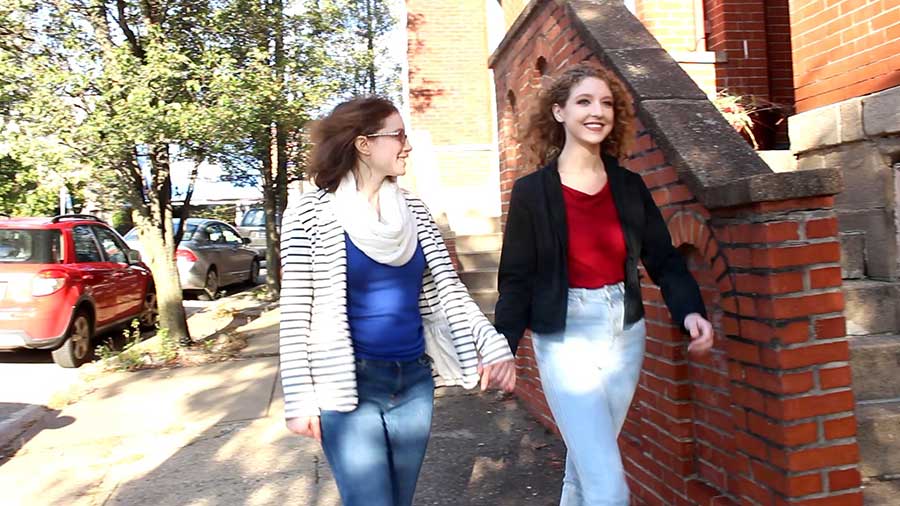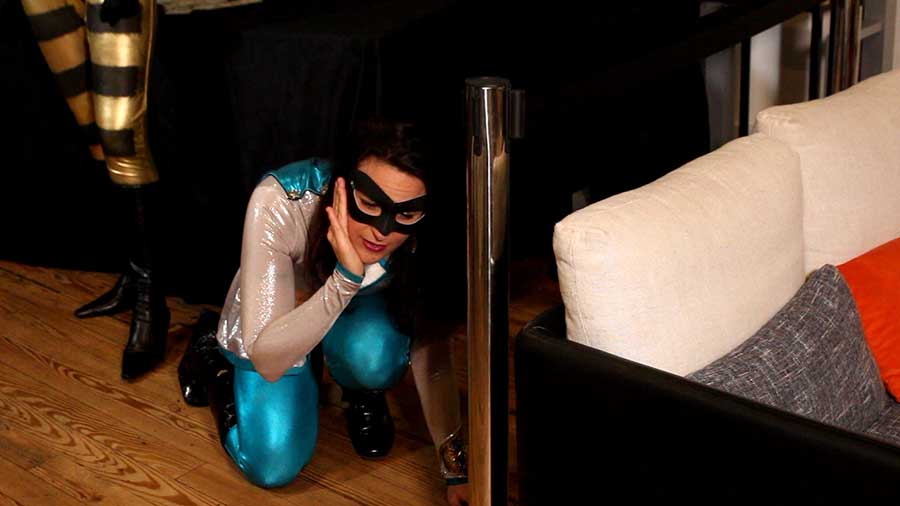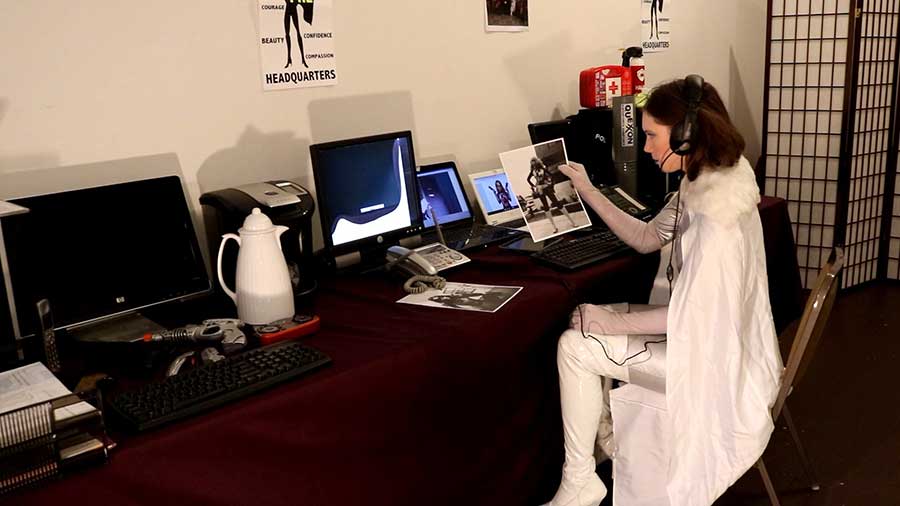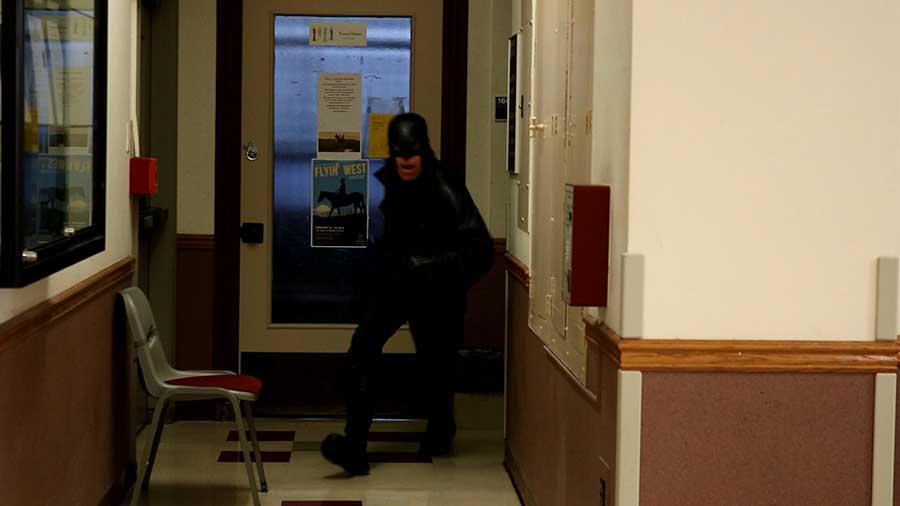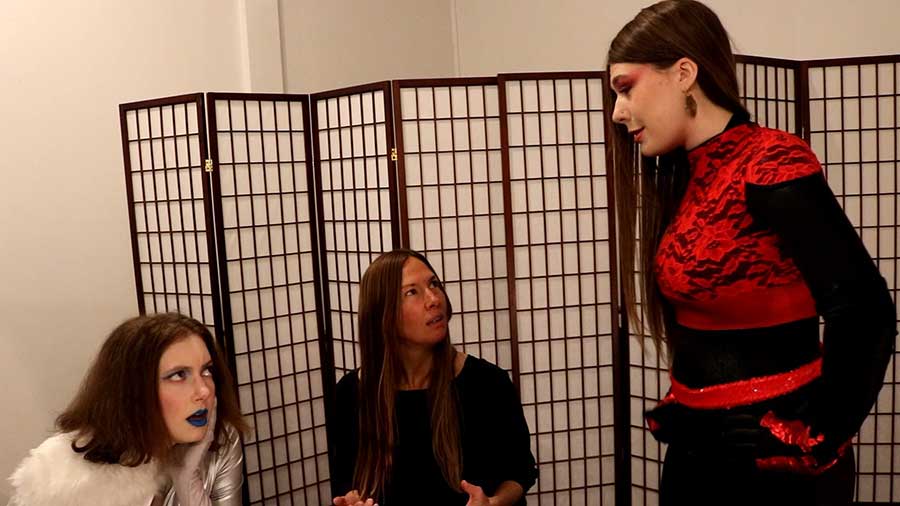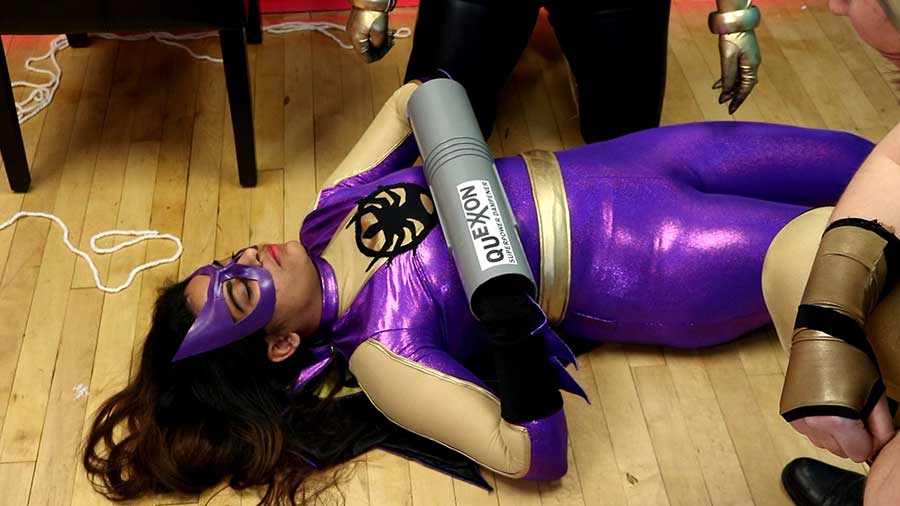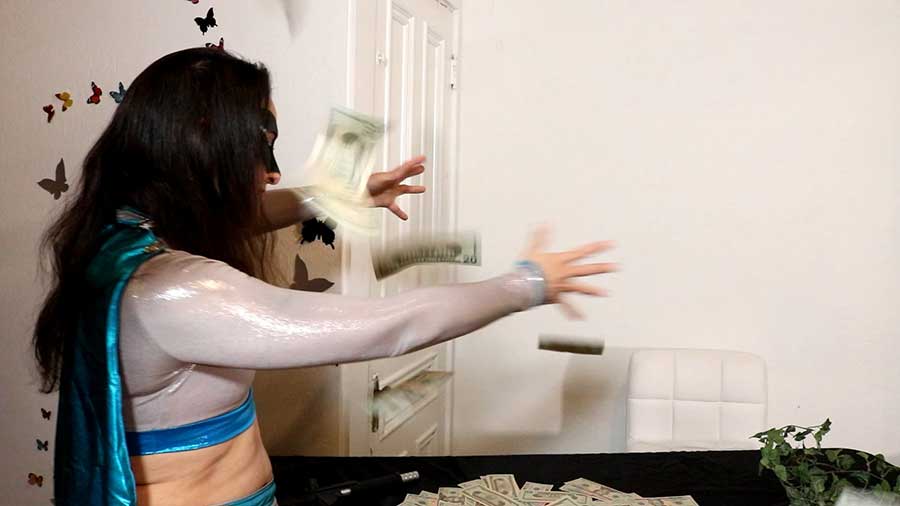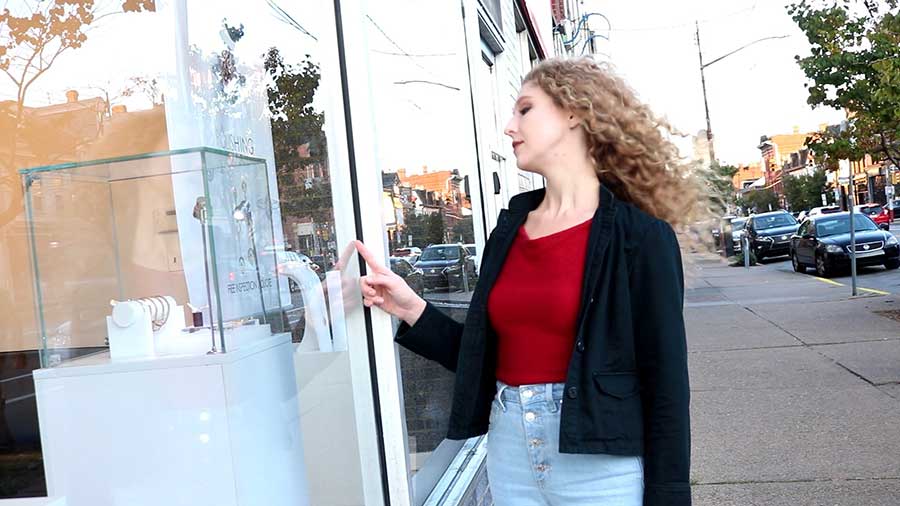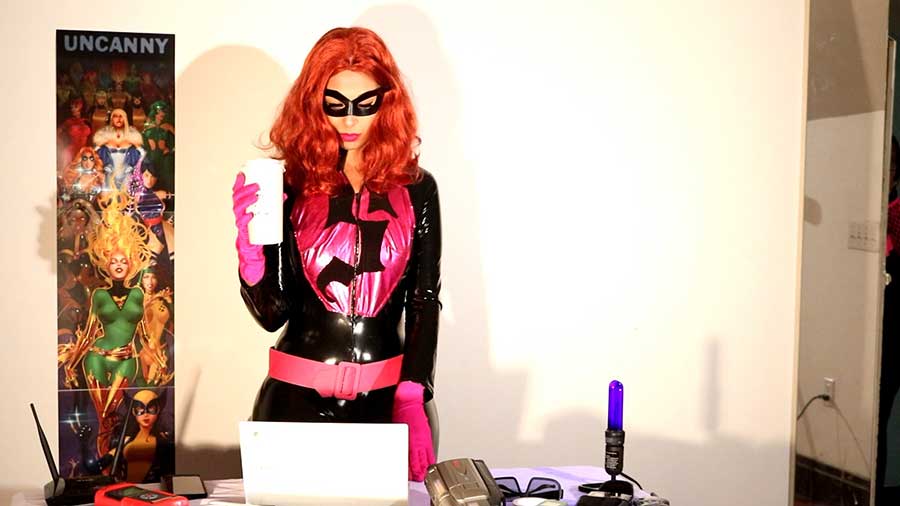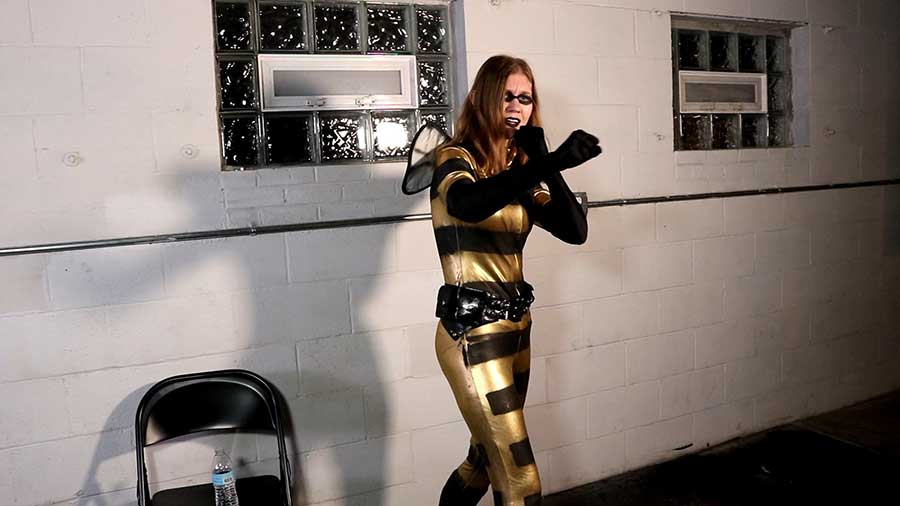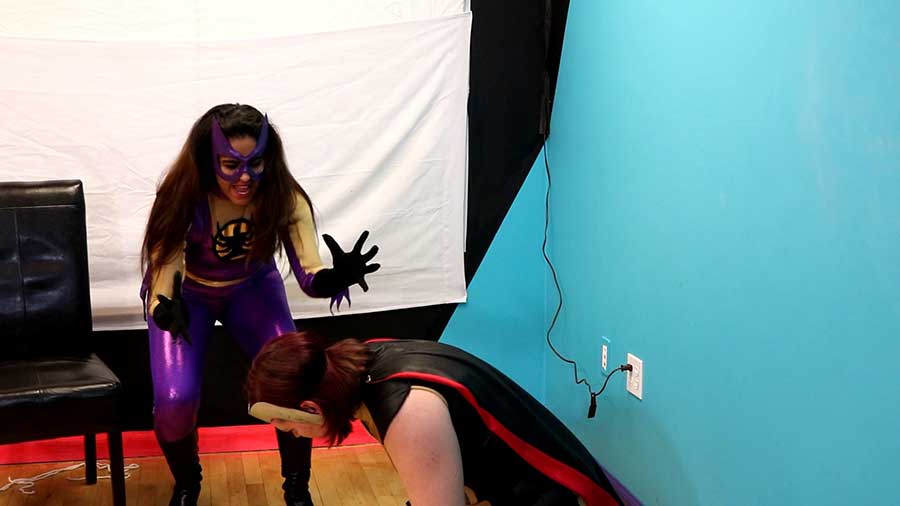 We hope you have enjoyed these glimpses into the adventures of Heroineburgh Episode 17. Download the new episodes, and all 16 previous installments, from the Video Store at http://www.heroineburgh.com
HEROINES ASSEMBLE!
And remember..you can still order our comic book Heroineburgh Comics #1 through the mail. 20 pages with two exciting stories featuring the Dark Dominion team (Lunessa, Arcana & Etherea) and a team-up between X-Machina and Arctica..plus the scheming supervillainesses Serpenta and Mesmera! Receive bonus supervillainess character stickers with your order, only $9.99 postpaid at http://www.heroineburgh.com/comic-book