"Iron Heroine" from NGC Championship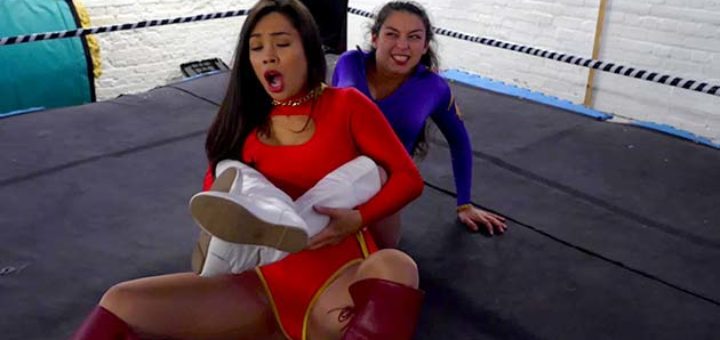 Red Glory faces off against Comet Girl in an "Iron Heroine" battle from NGC Championship.
Red Glory and a returning Comet Girl square off in a huge test of their stamina. The Announcer, so excited by Comet Girl coming back, and also the need to pursue a vendetta against Red Glory, gives the heroines 12 hours to defeat each other over and over. KO's, Submissions, and Pins abound in the first ever 'Iron Heroine' battle!
---

Members Gift
The Member Gift with this release is almost 2 minutes of out-takes from Season 3 Episode 1, starring the short-lived but rather excellent Steel Sister. Enjoy!
Visit NGC Championship for more info
Read more posts about NGC Championship