Kara Danvers: Its Just Porn (Coming Soon)
UPDATE 04/22
Hey gang,
The last two months have been very busy. Will probably be shooting a film next month if all things go according to plan and have some films progressively moving along with post production. The groundwork I have been laying down for the upcoming Batgirl shoot as been exciting, I think I might really be able to pull off something unique and hopefully outdo myself in terms of production. That being said:
The Kara Danvers film release is imminent. Not this weekend imminent though… trailer drop this weekend? Highly more likely.
A couple points to address about the Kara Danvers film:
1: This was the first film I shot on my new camera setup, so a couple cut/transitions are a little rough. Most people probably wouldn't care or notice, but… eh, it bothers me enough to mention it. I was still getting use to the new gear and I think that gave me some blind spots in technical production. Overall, I enjoy this film and I think you will too.
2: The film looks like it will be around the 60 minute marker. Cost will probably be around $50. I will reserve the higher tier pricing for you know… having a well produced villains lair and that kind of extra cost production stuff.
3: Melody Marks was 19 when we shot this film. She's 21 now. So, for any of you pervs who like those kinds of things… this will be the only film I shot with her when she was a bit more green.
And I think it goes without saying: This is a Kara Danvers film. No supergirl. No peril. No costumes. Just high quality bland pornography. A lot of you have mentioned in the comments how much you are sick of seeing superheroes in costumes so I listened and I decided to get ride of all that stuff that gets in the way. Hope you appreciate the one off.
More to come!
ORIGINAL POST
Here are a couple screen caps for a film that will be coming out Late March / Early April. It features Melody Marks as Kara Danvers. We shot it before she starred in Uninvited 9, but I haven't gotten along to releasing it quite yet. The film was shot in 4k.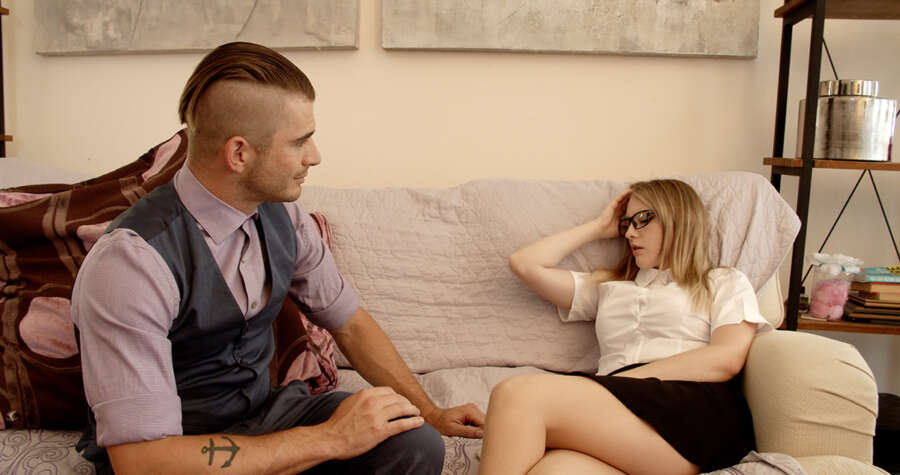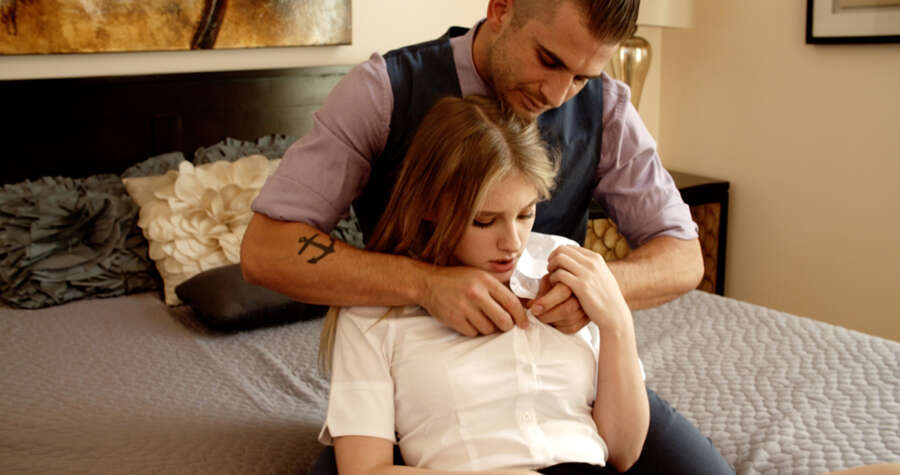 To be clear I would like to add some distinction to my releases: Generation 1 Films / Generation 2 / and Generation 3 films.
Generation 1
Films such as the Uninvited Series which usually went around home invasion, shot in houses not studios.
Generation 2
Films like "Batgirl: The Prison" with elaborate set design and more of a comic book feel to them.
Generation 3
The stuff I have planned for the future that would hopefully be unlike anything you've seen yet in the genre. But until I pull it off I don't want to elaborate on what I have planned.
———-
That makes Kara Danvers a Generation 1 film, so don't be expecting some kind of blockbuster production. Its more inline with the Uninvited series.
Alina's Wonder Woman film that will be coming out shortly will be a Generation 2 film.
FREE ONLY FANS
I decided to start utilizing my OnlyFans account. It will be free and contain things like BTS photos from shoots and the like. I don't know how often I will post there, but figured it might be a fun way to use media I haven't known what to do with as of this point in time.
https://onlyfans.com/superheroinelimited
FINAL THOUGHTS
I am multitasking a million things right now and the juggling act has some promising balls in the air. I have been flirting with the idea of doing another Preorder for a Batgirl Film as well as a Supergirl one. I want these films to be huge though (imagine Batgirl:The Prison but way bigger) with the ability to do a multiple day shoot (The Prison was a one day shoot) with multiple sets and I am not sure I could get enough preorders to really takeoff the way I have planned in my mind.
So, if there are any of you out there with some deep pockets who would like to get some of your own ideas included for some potential big future films… hit me up. My email is: damienwoods77 at yahoo dot com. I am talking $500+ investments though (anything less would most likely not be worth the trouble as my big plans are expensive ones). Not all ideas would be considered cause the films I would want to have appeal to a general audience and some fetishes are too limiting to allow that.
Do note, these films aren't made in a day. So, if the ball starts rolling now, it might not be until the end of the year they ever see the light of day. So if you are impatient, please avoid giving me your money at all costs. So far I like to think I have delivered on promises made, so maybe I have a bit of your confidence to think I could pull it off.
Love yah guys, please comment below. I apologize in advance for any unsavory replies, I am feeling feisty.