"Jessica Jones" Premieres on Netflix
UPDATE: "Jessica Jones" premiered on Netflix on November 20 to mostly positive reviews. If you managed to check out the new series, what are your thoughts?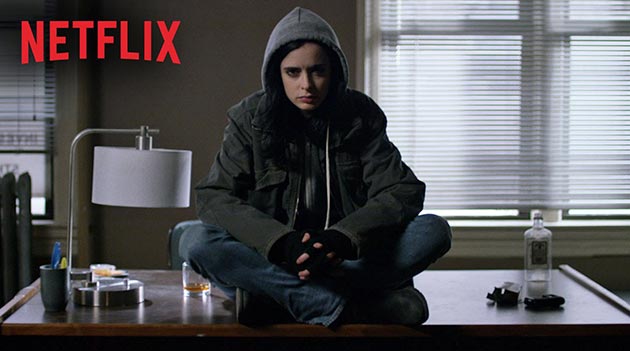 ---
Original Post by Sidekick
Not really ever being a comic book reader, I didn't know a thing about Jessica Jones. But several recent preview clips caught my attention, and I've been reading a lot about the character, and I am absolutely intrigued. I've always been a fan of Krysten Ritter, and what looks to be darker material should suit her talents well. From what I've read, her primary villain in the comics, Zebediah Killgrave, a/k/a the Purple Man, takes her down a horrible road. I wonder how much, if any, they plan on having something similar play out in the series? Count me in on November 20th when the series premiers on Netflix.