"Liberty Star: The Collector" from Alex David
Alex David presents a new Liberty Star video called The Collector.
https://vimeo.com/204490079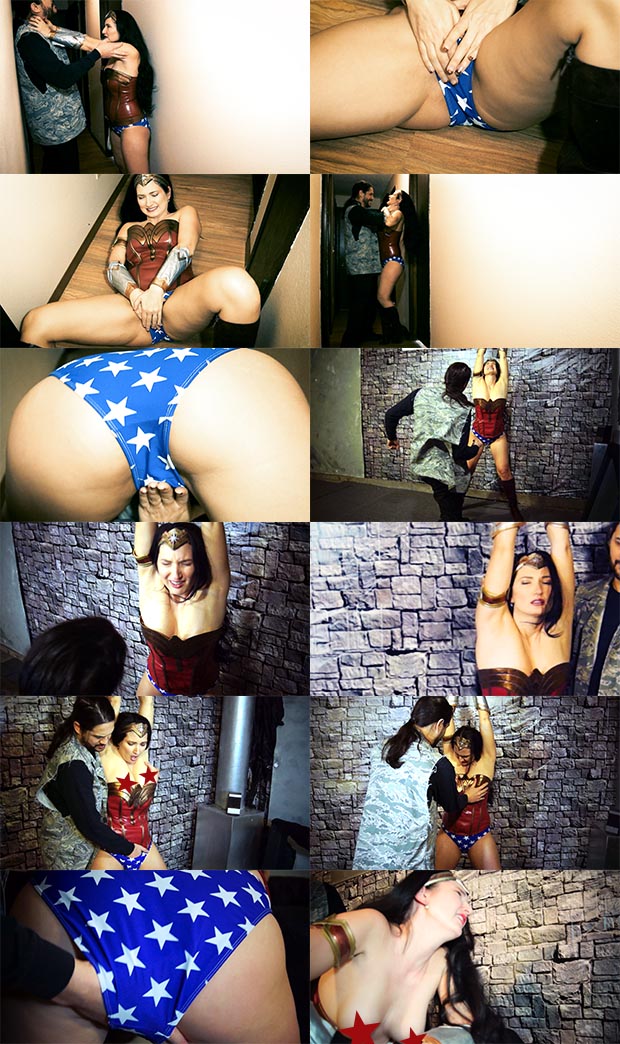 Liberty Star tracks down a criminal and is just about to take him in when he removes her belt. The fight turns and Liberty is the one who is taken. The criminal is just a henchman for The Collector, and the Collector will stop at nothing to add Liberty Star to his collection.
First the Henchman beat up Liberty Star with low blows. Then The Collector speaks to her through a speaker and watches her through a camera. The Henchman is instructed to first use pain to convince Liberty to join them, then the Henchman uses pleasure.
25 Minutes long
Includes: Low Blows, M/F fight, Belly Punching, AOH, Stimulation, Orgasms, Sim, Topless.
Purchase this video at SHG-Media