New "Fight Bots" and Other Videos from Sleeperkid
Sleeperkid has released three new videos which may be of interest to you: A Cheating Sparrow 4, Fight Bots: Part Five, and Sentry Girls: Session 68.
A Cheating Sparrow 4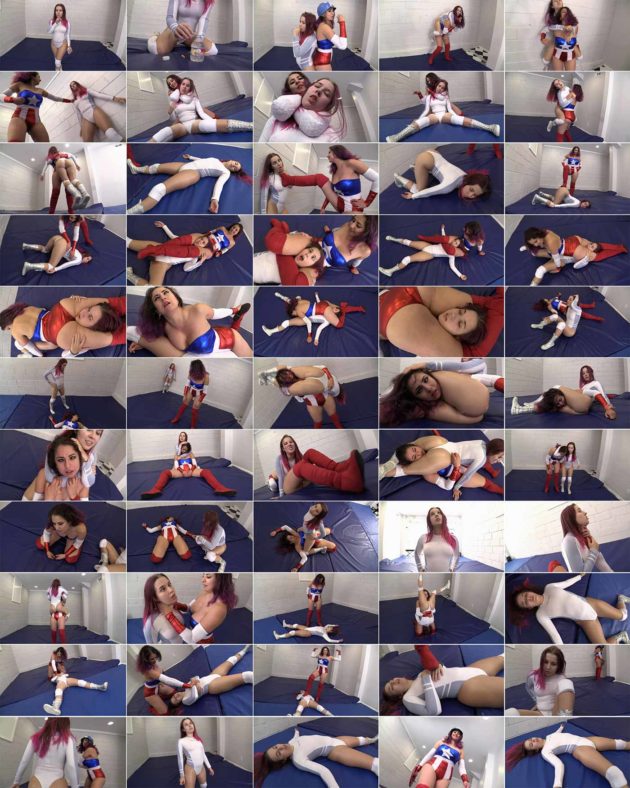 We fade in on the lovely MISS GIA LOVE (making her SKW DEBUT), decked out in an amazingly patriotic outfit as she talks about her upcoming match against Sparrow Summers! Turns out Gia has seen some of Sparrow's earlier matches and has taken a special antidote designed to quickly push any toxins out of her system. She doesn't BELIEVE Sparrow would stoop down to cheating, but it never hurts to be safe! We then fade in on Sparrow doing her usual worst: spiking Miss Gia Love's drink moments before their match! The match then begins after both ladies take some sips of water, with the powerful Miss Gia taking a very early lead after reversing a piggy back sleeper attack!! Angered, Gia proceeds to dominate Sparrow on the SKW mats.

Included: belly punishment, snap mare, sleeper hold KO, bearhug KO, ragdolling, single foot choke KO, derri "air" KO pose, neckscissors KO, figure four neckscissors KO, reverse neckscissors, reverse figure four neckscissors KO

…at this point the drug has hit Gia and she groggily fights off the effects, only to finally collapse on top of Sparrow after her final scissors KO. We see Sparrow slowly come to and take advantage of the situation, dominating Gia Love with her trademark Flying Sparrow armbar/scissors KO, a textbook sleeper hold KO, a reverse neck scissors KO, a stunner KO, and a final cocky straddle pin.

Sparrow makes it to the 9 count when Gia's hand suddenly clutches her throat. The antidote worked, pushing Sparrow's poison out of her system in time to come back and teach the tiny wrestler a powerful lesson! She puts Sparrow into a mile high chokeout for her first KO, followed by a BRUTAL tombstone piledriver for the final pin…and the win! Gia isn't done, however, grabbing her patriotic steel shield as Sparrow comes to and using it to clock her across the jaw for one more insulting and humiliating KO!
Purchase this video at SKWPPV.com
---
Fight Bots: Part Five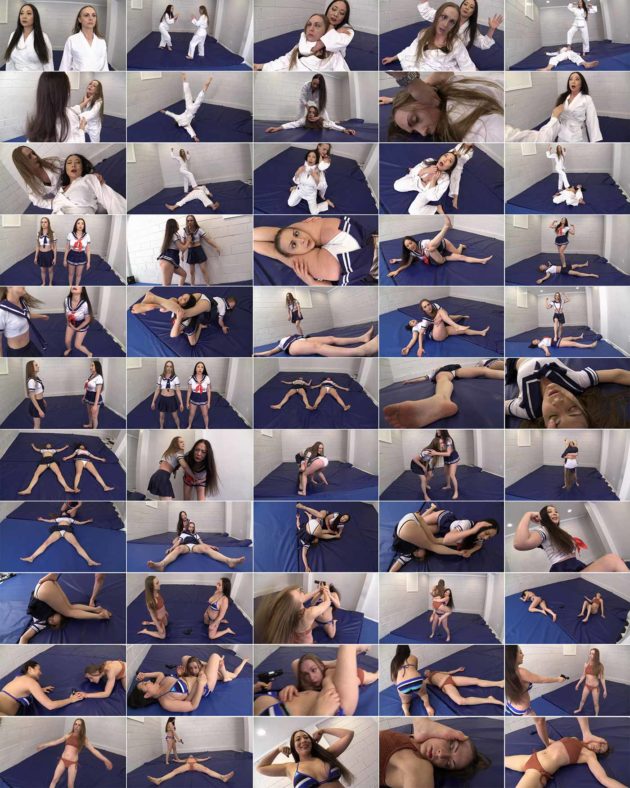 NYSSA NEVERS' OFFICIAL SKW DEBUT!

SK has built two lovely fembot/bodyguards (played by Nyssa Nevers and Anne-Marie) and decides to pit them against each other (while wearing different outfits) in order to fine tune their strengths and weaknesses! Several rounds of combat erupt, leading to tons of KOs and other brutal finishers, until SK is finally satisfied with his creations…

Included: gi attire, judo flip, sleeper holds, neck snaps, belly blows, arm lock/karate chops to the neck, victory poses, elbows to the belly, throat jab finisher, gi belt chokeout, schoolgirl outfits, belly attacks, reverse neckscissors KOs, leg hook pins, test of strength, crotch kick, push up neckscissors KO, double headkick KO, POV limb checks, headbutt to crotch, TRIPLE tombstone piledriver KO, matchbook pin, bikini attire, tranquilizer gun battle, triangle choke, multiple tranq shots to a KO, post KO tranq shots
Purchase this video at SKWPPV.com
---
Sentry Girls: Session 68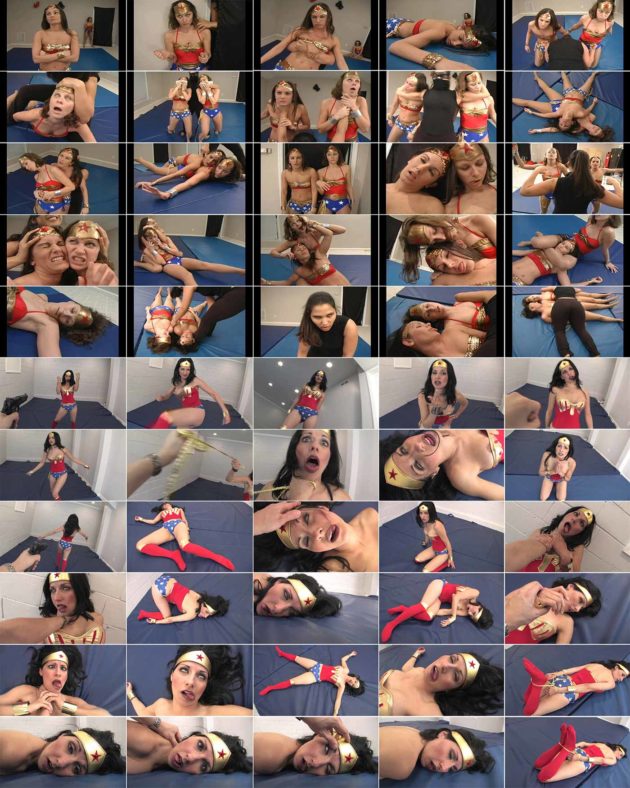 TWO AMAZING SENTRY KO CLIPS IN ONE KO-PACKED RELEASE!!!

Part one: Wonder-Hannah
The beautiful Hannah Perez takes a series of POV KOs in this awesome custom clip, including:opening scene features Hannah beating YOU down, gunshot/bullet deflection, a single punch takes her down!, multiple face punches, eye rolling, tongue protrusion, single handed chokeout, face checks, begging/pleading, tranquilizer gun KO, single handed wall chokeout, derri "air" KO pose, ground single handed chokeout KO, neck snap, Hannah wakes up hog tied, final nerve pinch KO, eye check

Part two: Wonder-girls vs Sapphire
In this classic custom, Serena and Devon play heroines constantly attacked and destroyed by the beautiful and powerful agent Sapphire)

Included:neck pinch KO, sneak attacks, face punch, reverse bearhug KO, chop to the throat KO, neck chop, double nerve pinch, double belly blow KO, multiple neck chop finishers, neck snaps, body piles, double chloroform KO, eyerolling, over the shoulder carries, double handed chokeout, stunner KO, punch to the temple KO, neck claw pressure point KO, double bearhug KO, tazer KO, Wonder girls dragged into a room and beaten up, stumbling pass-out onto the mats, double head squeeze KO, Wonder-girls forced to do battle, more neck snaps, pin attempts, sleeper hold KO, double temple pressure point KO, figure four neckscissors / neck snap, final gassing KOs agent Sapphire, final body pile, BONUS double pressure point KO
Purchase this video at SKWPPV.com