New "Super-Sparrow" and More from Sleeperkid
New videos from Sleeperkid include Super-Sparrow vs the Black Mask, A Collector's Story 17, Takaiji vs the Sentries, and The Barrel and the Blade 6.
Super-Sparrow vs the Black Mask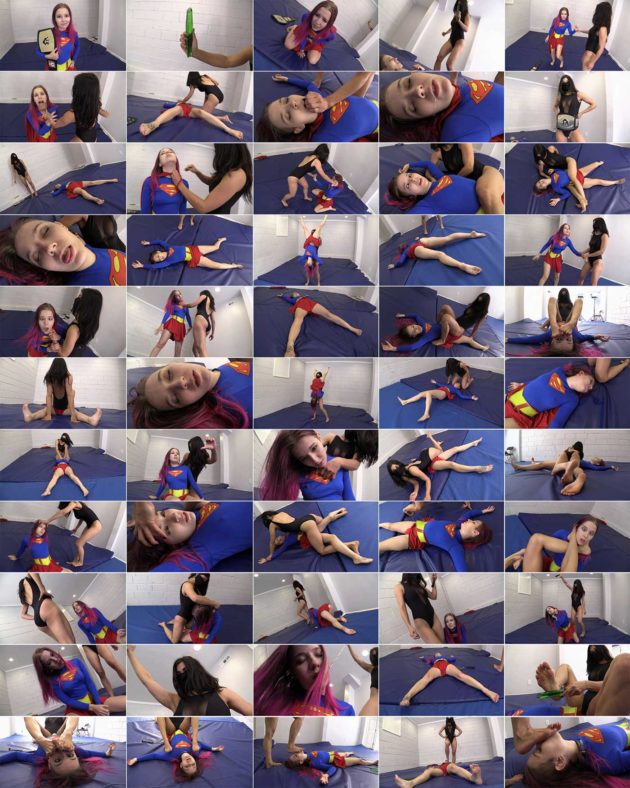 We fade in on the lovely Super-Sparrow as she holds the SKW championship belt! Turns out she was bored, and decided to fly in and use her super-powers to destroy every girl on the roster. As she delivers her victory speech, however, a hand holding a single piece of kryptonite enters the frame. Sparrow immediately feels the effects as we see a beautiful wrestler clad in black and wearing a matching black mask (Saya Savage) enter the room. The evil fighter tortures Supergirl with her weapon and proceeds to teach the do-gooder a lesson in humility. Relishing KO after KO, this Black Mask destroys Sparrow…until a final set of finishers leaves her open for the pin, thus naming a new SKW champion as the beaten heroine lays unconscious at her feet!
Purchase this video at SKWPPV.com
---
A Collector's Story 17
We fade in on Wonder Girl (played by Alisa Kiss) and the Cheetah (played by Kerie Hart) as they wake up in a strange room. Turns out they've been kidnapped by THE COLLECTOR, who's only joy comes from stripping heroines of their powers and watching them fight to the finish! The only chance for either lady to escape is to defeat the other, so they start to circle…and lock in a test of strength!

Wonder Girl wins the test but gets trapped in the Cheetah's body scissors. A few punches to the face weakens the Cheetah, and a final cross to the chin knocks her OUT! Wonder Girl presses her advantage, waking the Cheetah up and using her rope to slowly choke her out. She follows up with belly punching, a sleeper hold KO, massive kicks to the jaw (derri "air" KO pose on that one), a bearhug KO, body scissors, figure four neckscissors KO, face punches, and a brutal uppercut KO.

Looking to finish the job, Alisa goes for a final karate chop…one that the Cheetah blocks and counters with a chloroform soaked rag hidden in her boot! She clamps it over WG's mouth and nose , forcing her to her back as she slowly fades. Energized, The Cheetah goes on the attack, waking WG up and torturing her with: rope choke KO, belly punches and knees, running solar plexus punch KO, snap mare, reverse push up neckscissors KO, Cheetah's claw poison KO attack, cross punches to the jaw, uppercut KO, brutal finishing karate chops to the neck

Looks like The Cheetah wins the day, but The Collector decides he wants to keep BOTH ladies for his personal roster of fighting heroines/villains. He gasses both fighters until they collapse. Wonder Girl and The Cheetah then take an extra blast of sleepy gas to make sure they stay out…as The Collector cackles in the distance!!!
Purchase this video at SKWPPV.com
---
Takaiji vs the Sentries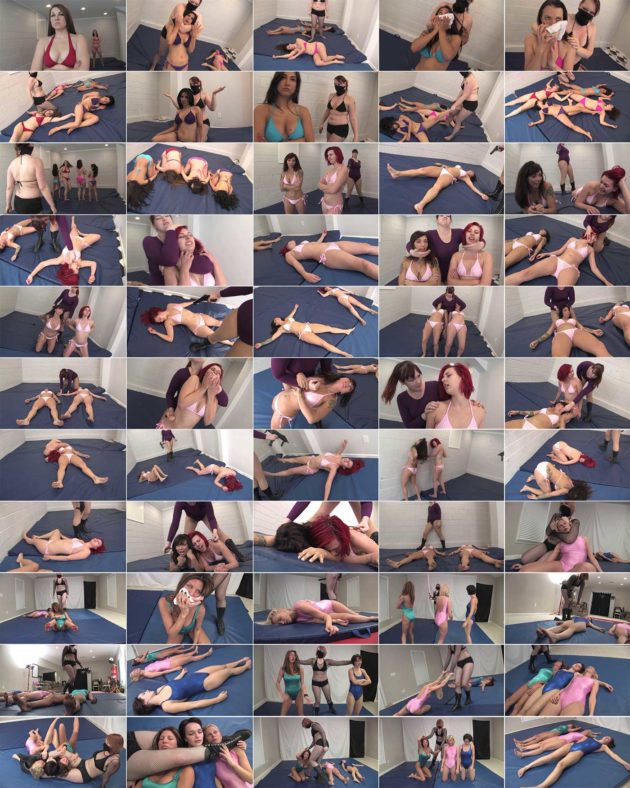 THREE EPIC CLIPS (starring TEN fighters) FEATURING TAKAIJI DESTROYING a TON of beautiful sentries!!!

The pattern is simple. Lovely sentry girls getting constantly dropped by Amazonian goddess Takaiji. It doesn't matter who it is…there's just no way they stand a chance.

CLIP # 1: stars Hollywood, Serena, and Rain
CLIP # 2: Candy, Saya, Hannah Perez, and Angelique Kithos
CLIP # 3: Eve Avon and Gia Primo
Purchase this video at SKWPPV.com
---
The Barrel and the Blade 6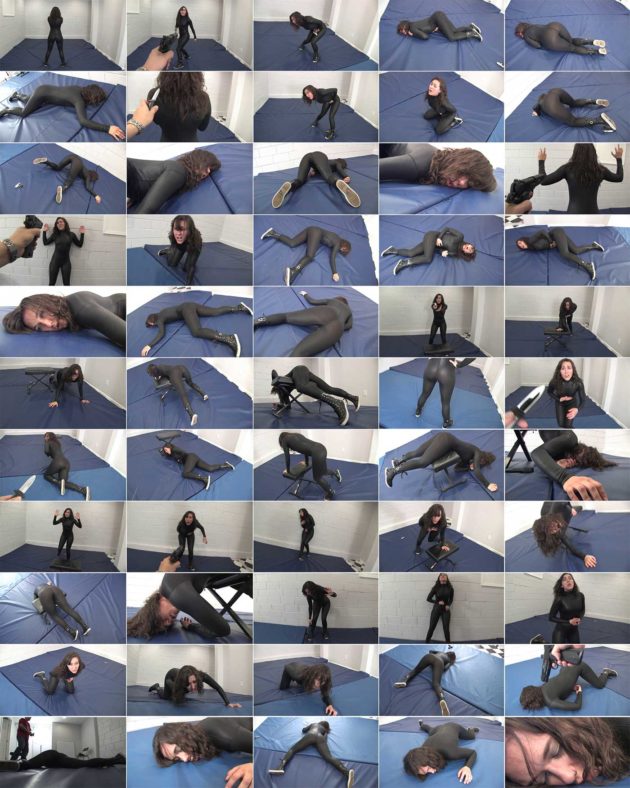 Sinn Sage playing a beautiful sentry/agent, clad in a skin tight black catsuit.

A rival agent using his gun and his blade to take her down and out…over and over, all via POV.

That's all that needs to be said here, folks. Sinn Sage taking bullets and slices, writhing in agony before she finally fades away (no blood, btw), until a final volley of shots take her down and out for good. Scene after scene, Sinn reminds us all why she's one of the very best in the business…and why a clip like this is DESTINED to become and instant classic.
Purchase this video at SKWPPV.com