New Superheroine World and Pro Style Fantasies
Hey everyone, I just released THREE new videos starring Alex Coal, Sinn Sage, and Drake Manowar, so check out the trailers!

As always, I'm offering a special discount for viewers of Heroine Movies: Get ALL THREE of the new videos, almost an hour and a half of action, for just $50!! (That's $35 off!) Just email me first at slayerparisproductions (((at))) yahoo (((dot))) com for details!

SLAYERS, Episode 3
In episode 2 of "Slayers," we saw Alex the vampire slayer defeated, humiliated, and ravished by the evil vamps! Now Alex is nothing more than a slayer-slave to the vampires, who ravage her every which way! They fuck her, fuck her mouth, strip her, fondle her…and then, just when you think the vamps have had their fill, they decide to play "dress up!" They dress Alex up as Wonder Woman, and then ravish her all over again, finally coming on her face and chest! Hardcore, softcore, wedgies, spankings, low blows, and more! 32 minutes, hardcore and softcore, $30.
Purchase this video at Superheroine World
---
AZURIA 2: Helpless Again!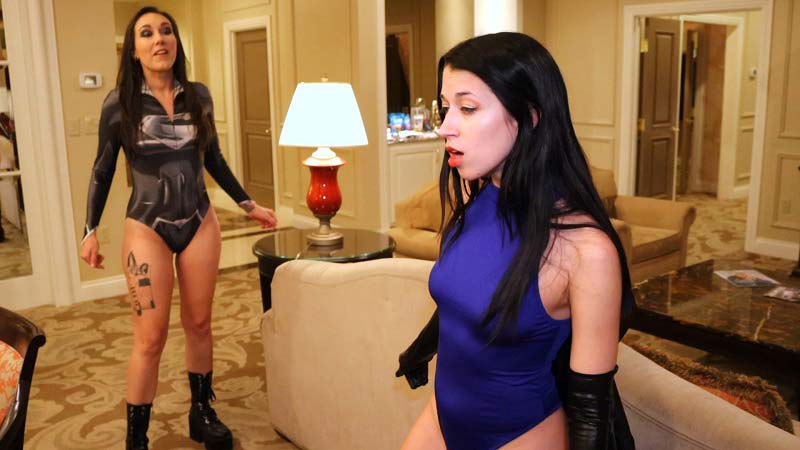 In the first chapter of our favorite (and easily weakened) Kryptonian, we saw Katra punish Azuria with wedgies and spankings! Now, Super Sinn wants a turn, and quickly renders Azuria powerless with Kryptonite powder! Super Sinn subjects Azuria to wedgies, front and back, and some of them are EXTREME! Spankings too, and finally a forced orgasm! Azuria is helpless again!! 25 minutes, softcore, $25.
Purchase this video at Superheroine World
---
Keeping Up With The Katfighter, the sequel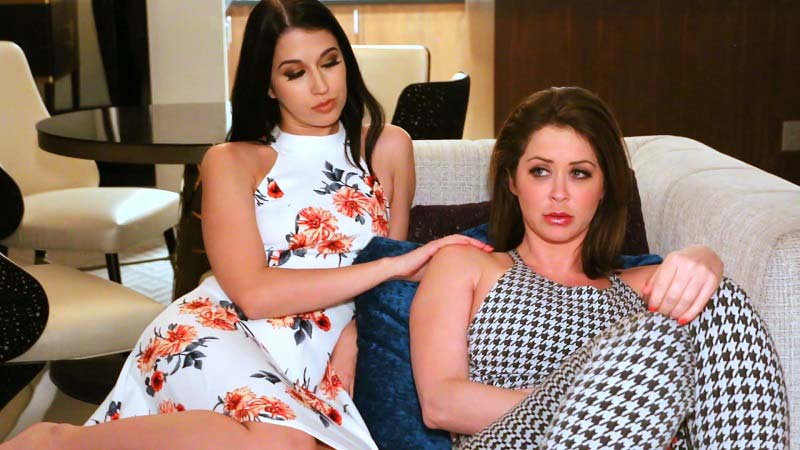 In the last episode of Keeping Up With The Katfigher, we saw Emily soundly beaten and then ravished by Sinn. We begin the new episode with Emily asking her bestie, Alex, to get revenge for her. Alex is happy to oblige, but has no idea just how much tougher Sinn is! Sinn easily beats Alex, and quickly sets about to ravish her with the strapon! After a cursory bitch-slapping and wedgie, Sinn fucks Alex all over the suite, making her cum multiple times! Alex is left quivering and ravaged, just like Emily was!! 27 minutes, hardcore, $30.
Purchase this video at Pro Style Fantasies

OR get ALL THREE vids for just $50 by emailing me first at slayerparisproductions (((at))) yahoo (((dot))) com!