New Video Format
Hey goon squad,
Half a year ago or so I became a subscriber of Aznheroine. They are a couple that produces Superheroine content thats filmed POV on a iPhone. I was inspired by their occasional use of the vertical video format – sometimes its nice to watch something on a smartphone thats made in a smartphone format.
In case you don't know AZN – link below
A year or so ago I announced my LoFi themed films – as I have shot them (this part may not make sense as I have only released 1 of these films so far) the format/quality of the films has changed with each film. What went initially from a natural light setup as now evolved into something more produced and colorful. One experiment I did on a recent LoFi shoot was a vertical filmed iPhone video (which was shot alongside the more standard format film).
And I began wondering – how many of you may prefer this format in place of horizontal LoFi films.
I want to give it a name – to properly promote it so people understand what exactly they are buying without having buyers remorse.
TUGGY VIDEO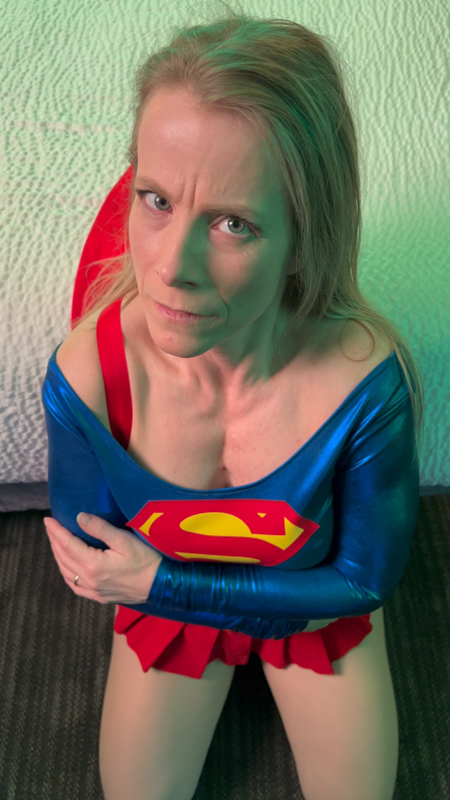 I thought the name 'Tuggy' would be appropriate as well as playful – being that it explains exactly how the format is intended to be used… you can hold your phone vertically with one hand – while doing a Tuggy with the other. (the photo above is a screenshot of a upcoming 'Tuggy' video)
'Tuggy' Videos IMO would be relatively short (the magical ten minute window to complete the simple objective) they would be simple and straight forward in nature (no elaborate plots, just good ole Tug inspiring content) and THEY WILL BE CHEAP. So you buy it casually, use it casually and get to Tugging.
'Tuggy' Videos would be quick and cheap for me to make, could maybe in the future show up on a weekly basis and could fulfill a need of a cheap price bracket usually only held by smaller producers.
I would like to hear more about if this kind of content is something the audience would like to see. So please share and discuss your opinions below.
---
Last post regarding recent work