UPDATED! New Videos from Sleeperkid's World
UPDATED with Atemi 12. New videos from Sleeperkid include Harley's Trap: Version 4.0, The Barrel and the Blade 7, and more.
Atemi 12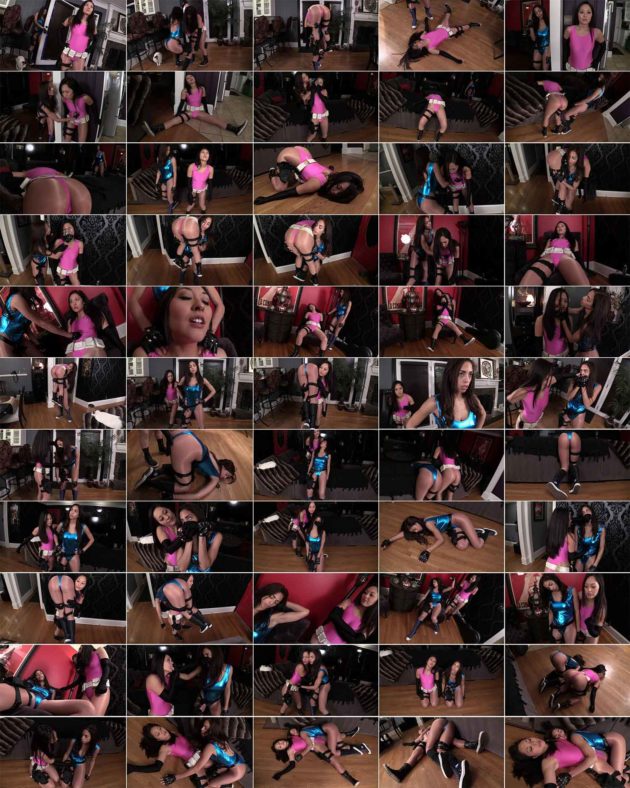 We fade in on the beautiful Agent Eden stalking and destroying her rival Sumiko with a variety of different sneak attacks ranging from quick KO jabs to the belly ("the definition of "Atemi") to HOM (hand over mouth) smothers, karate chops to the neck, gas mask attacks, and more! After a barrage of knockouts and a TON of over the shoulder carries, we see Sumiko get her turn, nailing knockout after knockout on her rival (and using the same tactics that took her down earlier) until a final double smother/belly punch KO leaves them out cold and in a perfect body pile!

Fans of the now-legendary (and groundbreaking) ATEMU series: this one's for you!!!
Purchase this video at SKWPPV.com
---
Harley's Trap: Version 4.0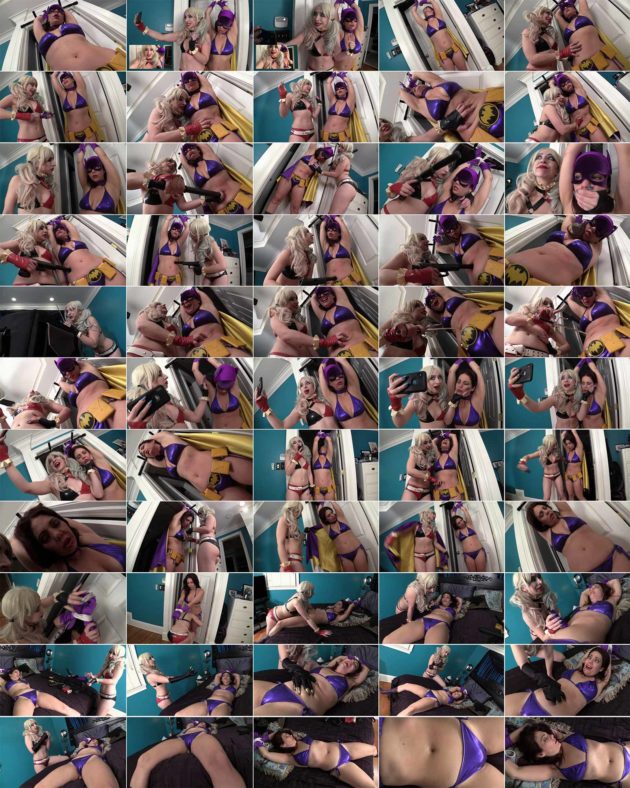 After capturing Bat-Sumiko in version 3.0, the evil Harley (played expertly by Kayla Lael) fades in with crimefighter BAT-TRACY already trapped and tied up in her lair! She starts a live video stream for the world to see as Tracy starts to come to. She demands to be set free but Harley has OTHER plans. She seems to be obsessed with Tracy's belly and belly button, tracing it with her fingers, poking and prodding, and caressing her stomach's smooth skin before starting over 20+ minutes of TORTURE! Bat-Tracy doesn't stand a chance against Harley's barrage of belly KOs, ending up the victim of a final poisonous cat-claw attack that leaves her out cold and ready to meet the trainee she came to rescue in one of Harley's many cells!
Purchase this video at SKWPPV.com
---
The Barrel and the Blade 7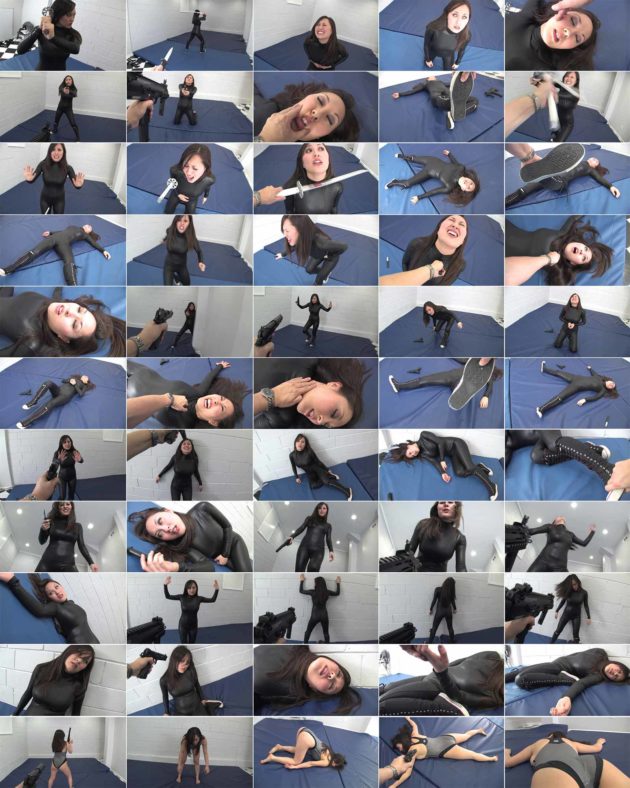 You are tasked with entering a word where the beautiful agent Sumiko is your opponent. A world where you repeatedly take her down and out with your trusty blade, your favorite pistol, and even a machine gun. Time and time again you easily finish your prey, checking to make sure she's done…squeezing her face, lifting her arms and legs and letting them drop. Your long saber does its work too, defeating Sumiko in a duel and proving to be a very decisive weapon. Sumiko suffers and falls as you leave swords inside her torso, finishing her with a throat slice and watching her fall. Wounds to the belly and chest do their work as well, with Sumiko's body arching before finally going limp.

Your pistol finds its targets. Her belly. Her head. Her body left in humiliating positions.

Knife fights leave you wounded but you retaliate, winning the day in spite of your injuries. Sometimes she begs…others she tells you to finish it, and you do.

A bonus "OVERKILL" encounter leads you to Sumiko clad in a tight leotard and boots. She's beautiful, but that doesn't distract you. Your training allows you to take her out with a barrage of shots. A pull of the trigger ends it all as you leave the program to claim your promotion. The last thing we see is Sumiko's body, completely still as we fade to black.

Also included: derri "air" KO pose, throat slices, belly shots, back arch pre-KO body position, sword fights, POV duel, eyerolling, outtakes, gun tests, and MORE!
Purchase this video at SKWPPV.com
---
More new releases include: Velvets' Vengeance, Self Defense 101, Sentry Girls: Session 78.